After Monkey's little accident this week and an easy day to make sure he didn't reopen his cuts, he was in desperate need of burning off some energy! Thankfully there are a few parks within walking distance of home and though it was a tad grey I decided to trust the weather forecast and pop out for him to have a run around.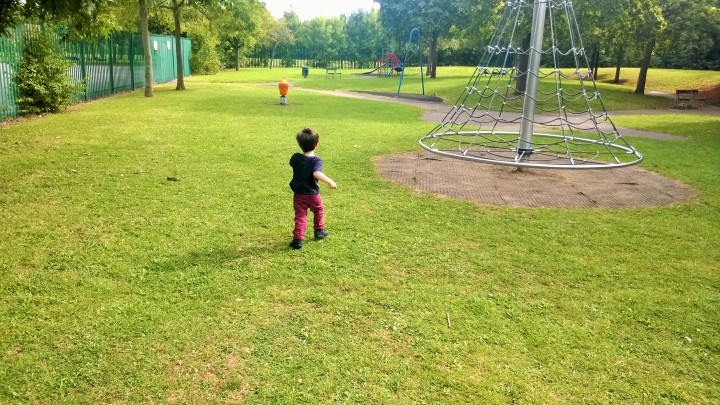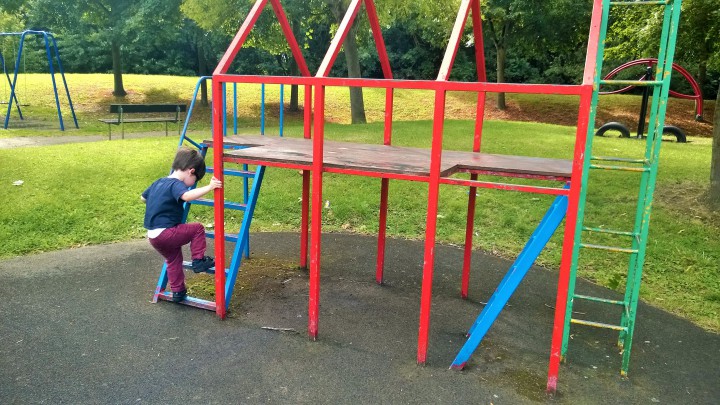 It was lovely to see him running about and climbing with such a big smile on his face. The swelling on his face has gone down a lot now so my over-protectiveness has calmed down a little…. though I am a bit more worried than normal about him taking a tumble as I think it wouldn't take much for his cuts to open up again!
Thankfully though there was no trips or stumbles or slips and just lots of fun and giggles. We sat together on a spinny thing (no idea what you would actually call it and no photos of us both on it as I was trying to make sure neither of us fell off it) and just hearing him giggle his heart out and shout wee was lovely for the soul. Somehow Monkey hurting himself so badly really made me remember how precious he is and with my preggo hormones at the moment I am being a properly soppy Mummy and it was just lovely seeing him having so much fun!
Our little Monkey loves flowers. Even before he could say any words he would regularly be found picking daisies and dandelions on our walks. This hasn't changed and he still loves picking up flowers whenever we go out. For a while he called them "Bowers" but his pronunciation is improving so we are now at "fwowers". As per usual he spent quite a bit of time with flowers at the park. Carrying them around, taking them down the slide with him, and then a couple of daisies made their way into his pocket for the walk home.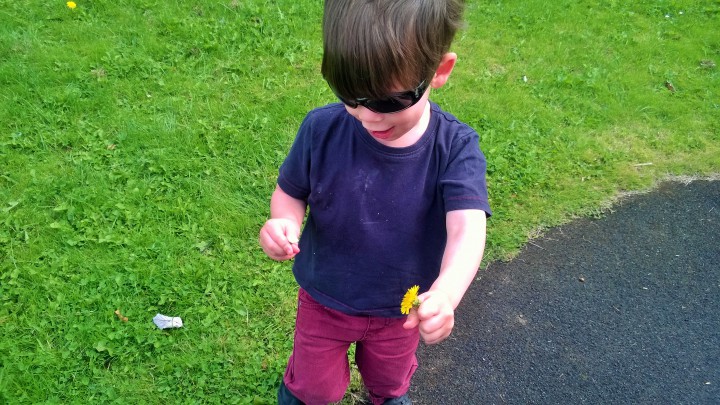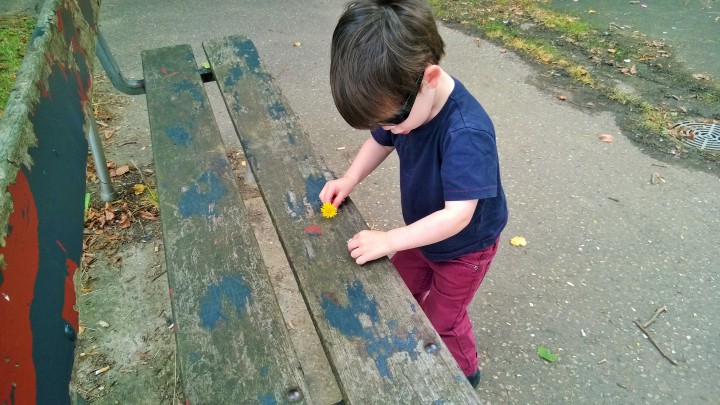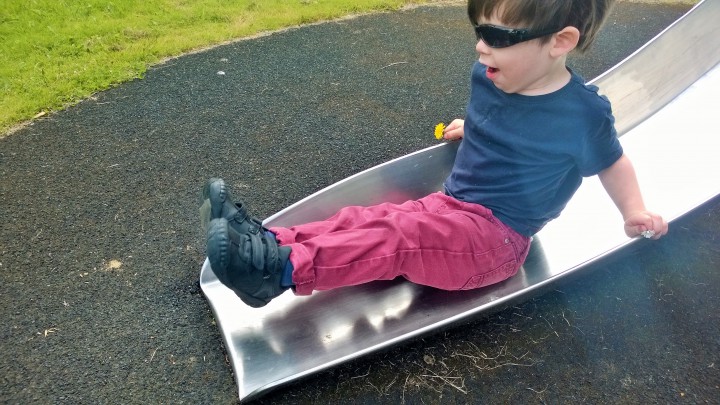 It was a lovely little run around at the park and nice to see him so giggly and happy