The first breaths of spring are in the air and it is time to venture into the garden and start our mission to make it better.
Our back garden is a mess.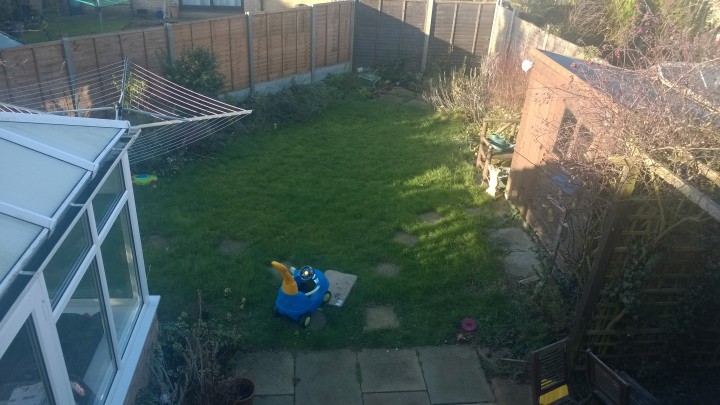 When we moved into our house a couple of years ago there was a LOT that needed doing throughout (that's why we got it so cheap!). We have done a lot – we have a new kitchen, bathroom, put in a shower-room downstairs and have decorated almost every room (one left, more on that to come later this year :)). We've also started on the outside stuff but the inside was our main focus. The time has come though to take control and make our garden somewhere we actually want to be rather than just a mess that gives us the shivers!
Like I say though, we have done some things since we moved in. When we moved in, the front garden looked like this:
Now it looks like this (excuse the hippo bag and the bin :)) It's not perfect but a darn sight better.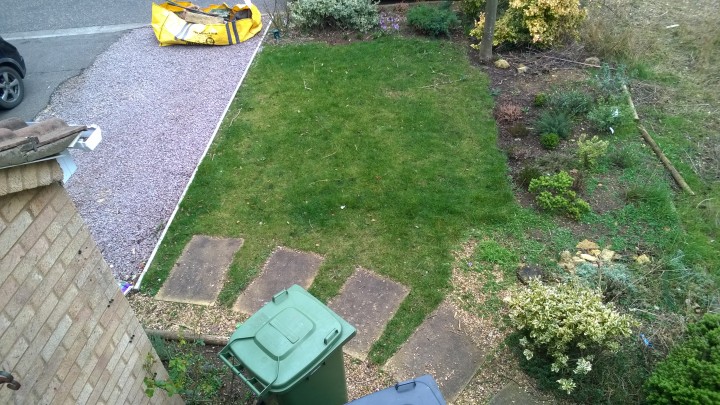 The back garden was different too as there was some huge and ugly, badly maintained conifers all the way round, sucking the life and light out of the garden. There was also masses of Ivy, everywhere! (not the best pictures, this was mid-way through having the trees taken down).
 We've had the conifers down and were sort of waiting for the soil to rejuvenate a bit to do much more. This time has allowed us to think about what we want from the garden and basically we have decided that the thing to do is just to get rid of everything. EVERYTHING.
The rotting shed that is full of cardboard and spiders (shudder).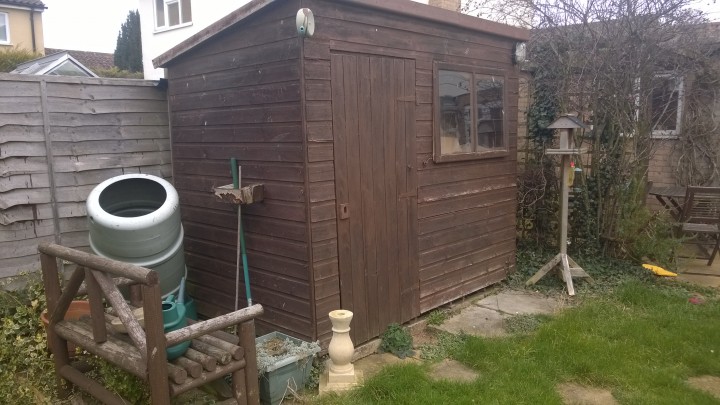 The awful arbour thingy that cuts the patio in half.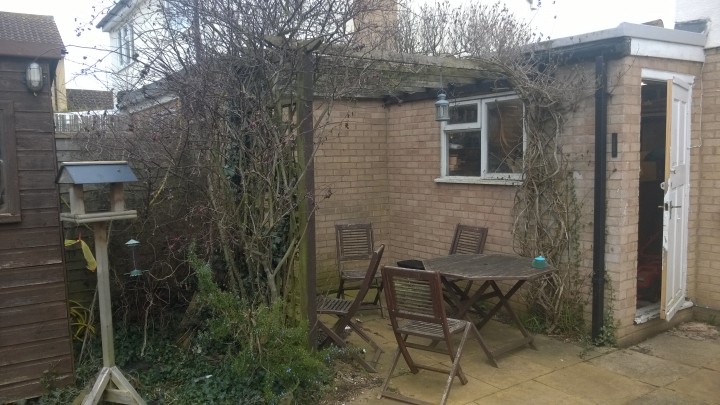 (In the background of this photo you may see a bit of yellow hose pipe – the previous owners ran electric cable through the hosepipe to give electricity to the shed! Bonkers!!!)
The patio itself that is uneven, weed filled and has no drainage meaning that a lake forms by the back doors whenever it rains (that can't be good for the foundations).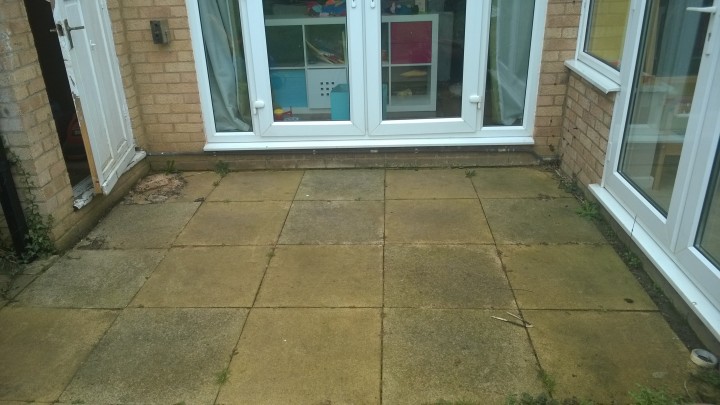 The lawn that is basically just moss and weeds and the flower beds that are huge and now just full of weeds, tree stumps and Ivy.
Oh and all the other random rubbish that the previous owners have just dumped in the garden.
Doesn't it just look delightful? Exactly what you want in a garden (eye rolls)!
Late summer last year we tried to get quotes from contractors to do the hard work for us, but most of them never got back to us, and one who did gave us a ridiculous quote and didn't seem that keen. We realised nobody actually wants to do this for us so we are going to have to do it ourselves (with the help of our brothers – hubby and I have 4 between us, yay!) so this is the start of Operation Garden Renovation, I will let you know how we get on!!