10 years ago my life was very different to the way it is now.
10 years ago I had a failed engagement behind me and no clue what I wanted to do with my life after deciding a career in TV wasn't for me after all.
10 years ago my father had recently committed suicide.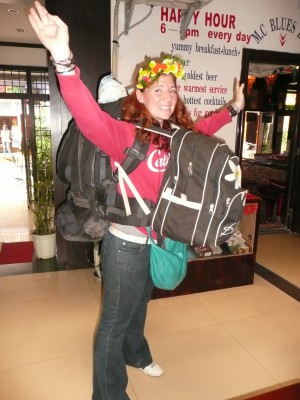 10 years ago I didn't really know who I was or what lay in store.
10 years ago I packed my life up and headed off on a worldwide adventure.
When I say worldwide, I do mean worldwide. Over the next 12 months I visited 19 different countries and slept in goodness knows how many different places. I did a skydive, a bungee jump and a canyon swing. I got over my fear of snorkelling and even went diving. I climbed mountains and glaciers, took helicopter rides over waterfalls and the Grand Canyon. I slept in the bush in Australia and the freezing cold mountains of Canada. I walked the Great Wall and saw the sun rise over Angkor Wat in Cambodia and at Machu Piccu in Peru.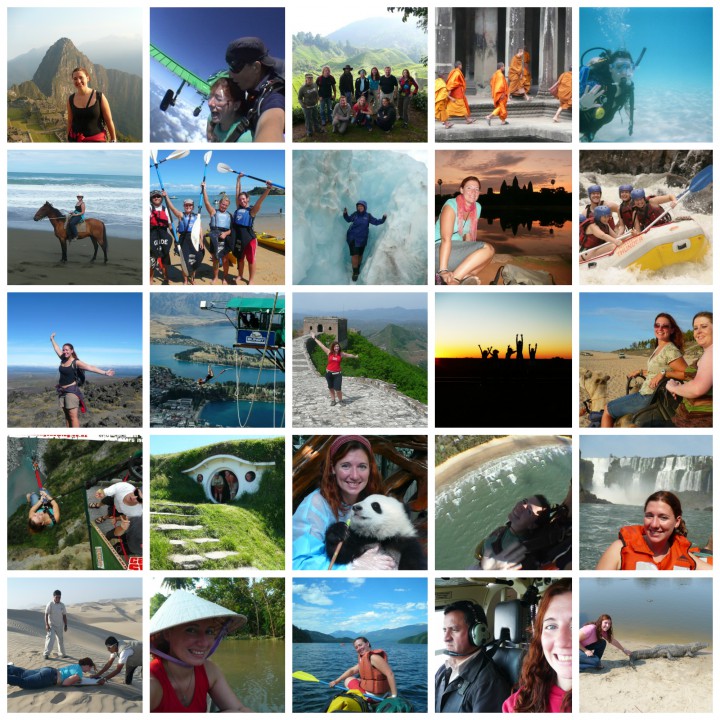 I started my adventure with my Mum in New York then I continued solo from then on. There were wobbles along the way. My mum was diagnosed with breast cancer while I was away and I so very nearly came home. But thankfully they caught it early and she insisted I stay while she was treated. I still carry guilt about that but have to be glad that all ended so well.
I had my wallet stolen and my back up credit card cloned in South America leaving me with only the kindness of friends I met until I could have a replacement card sent to Australia . And boy did I meet some wonderful people. Some of us met up again for New Year's eve in Sydney that year and I have met up with so many of them time and again over the last 10 years and I hope that our friendships will last a lifetime.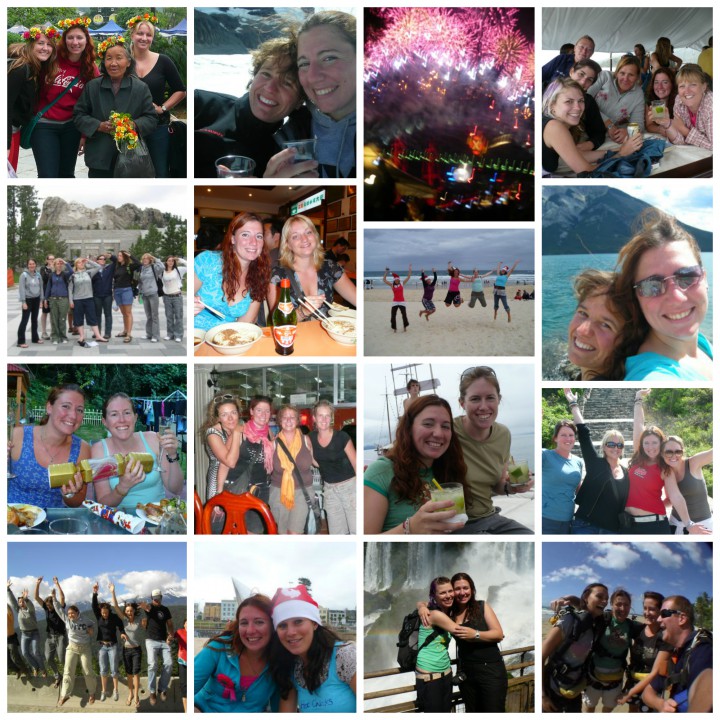 It's hard to reconcile that year with the life I have now. Now I'm a mum and am responsible for 2 tiny humans. I wouldn't change that for the world,  but my travels and experiences are things that I am incredibly proud of. I can't wait to return to some of these places with the kids when they are older to share it with them and the hubs.