Today we had our 20 week scan and we have come out with huge smiles on our faces.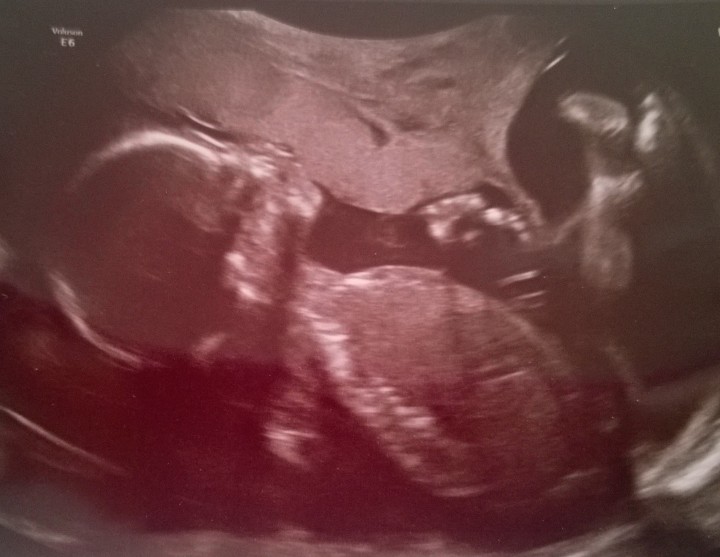 The most important thing to say is that thankfully all is well. Our little baby is growing perfectly and was very obliging, giving the sonographer all of he right angles so he could check everything was growing ok. It was the same guy that did the 20 week scan for Monkey which was quite cool and he was fab, talking us through everything, telling us everything we were seeing every step of the way.. and telling us that each thing was ok!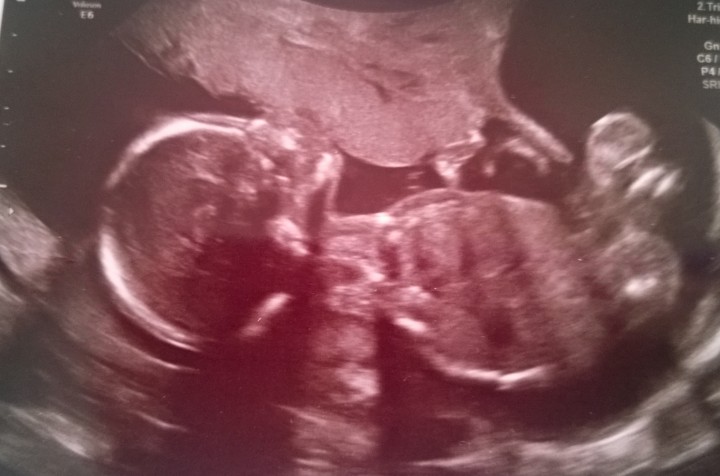 So all of those scary words from the screening booklet, that I don't understand and definitely can't pronounce properly, don't seem to apply to our gorgeous little baba. Phew!
It really is an amazing scan, showing you the blood flow to and from the heart, showing their little nose and lips, their face, fingers and toes. We got a gorgeous shot of baba's foot, which he gave us a picture of as a freebie (in addition to the 2 we paid for). It's just lovely and a huge, HUGE relief to know all is going ok. I don't trust life to be kind so it is nice to hear all is well.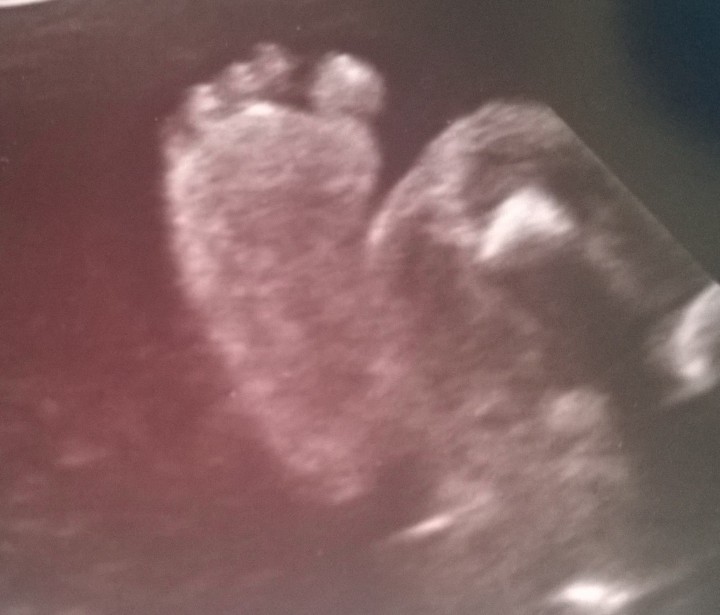 And yes, we found out…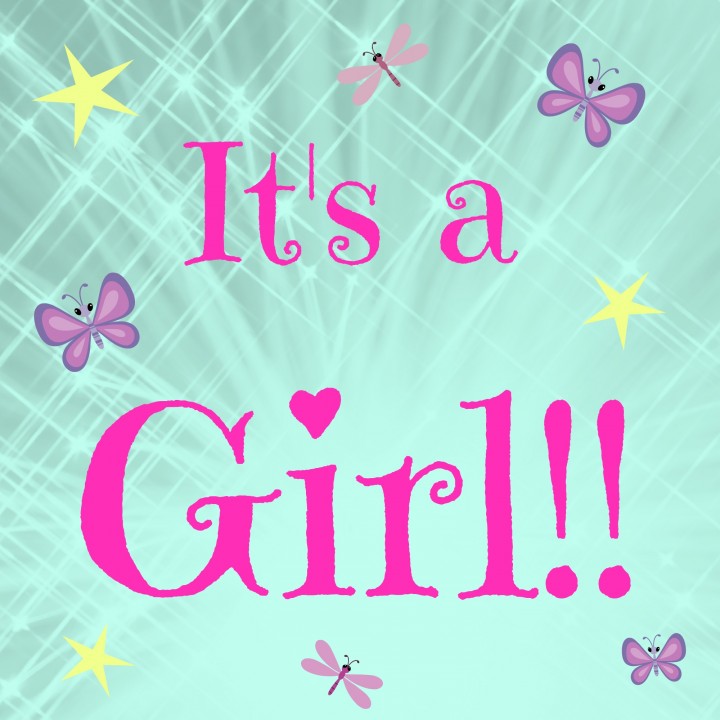 Haha I can't believe it! We are having a baby girl!! I am actually really surprised, with hubby being one of 3 boys we pretty much assumed we would have all boys, and never really dared to hope we would have a girl. I would have been immensely happy to have a boy of course and would have loved him every ounce as much, but… yes I am pleased to have a girl! As well as a bit scared about it!
I am pleased because I get to experience having a daughter, which is something I honestly didn't think would happen! It all feels a bit too perfect having one of each, and a couple of other pregnant ladies I know have found out they are having girls so I was actually pretty convinced I was having a boy. I am nervous of having a girl in terms of when they get older though, teenage hormones, boys, sex! But, well we will cross those bridges when we come to them 🙂
The other reason we are pleased it is a girl is because we have known a girl's name we have loved for ages, but really could not decide or agree on a boy's name!! My mother in law says that we must have known instinctively that it was a girl, as we only had a girl's name. With all 3 of their boys they only ever had boy's names and could never decide on girl's names. Who knows!
All I can say is that we are really excited about meeting our baby girl in roughly 18-22 week's time! Eek! We know her real name but now need to decide on a suitable nickname for her to use on the blog! 🙂 Only a blogger's problem 😉