Sunday was just a lovely day. We had Hubby's parents and brothers and sister in law round for a roast dinner. Nothing grand, just a nice roast dinner and get together for a good natter, as all too often time goes by without seeing people, or without all of us getting together. I love family occasions and we love cooking and preparing for it (though not so much the grand house clean that is needed in advance!).
Monkey loves spending time with all his family too, so he had lots of fun with his Aunt and Uncle.
And his Aunt and Granny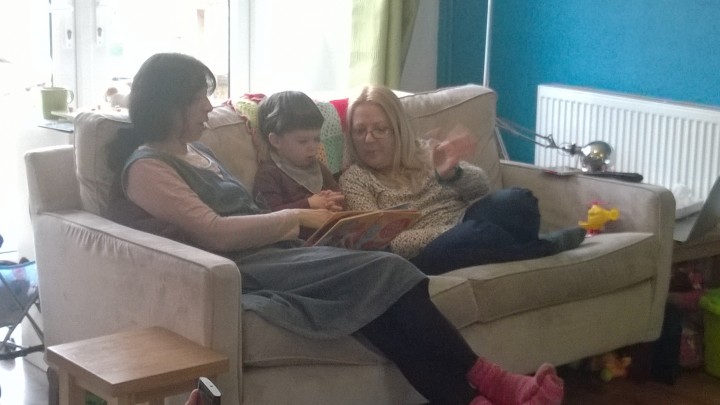 And his Granddad.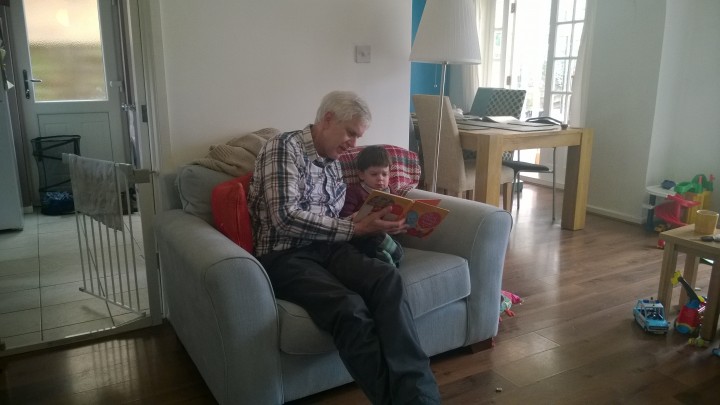 He's a bit obsessed with books at the moment, which we do not have a problem with, and it was nice for someone else to be able to read the same stories to him over, and over again, rather than just us hehe 🙂
We had a yummy yummy roast, though Monkey decided to be a fidget pants and played musical chairs, taking it in turns to sit on everyone's lap rather than on his chair! Daft apeth!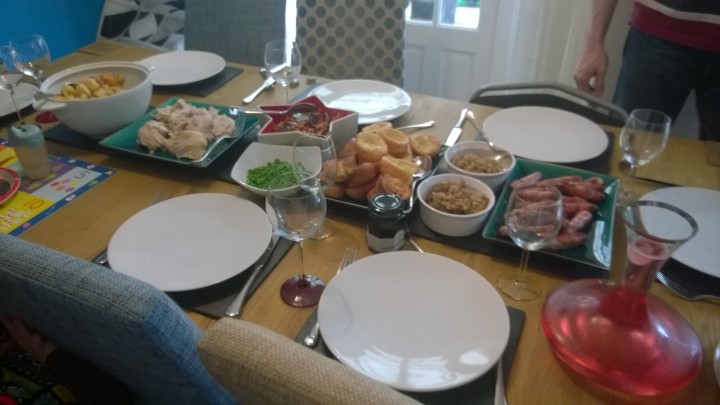 I decided that I wanted to try and get a shot of all of us together, as it's something we hardly ever do. The last time was a year and a half ago! So we set the self timer up and crowded round to get a photo. Keeping Monkey still and getting everyone to have their eyes open at the same time was a bit of a challenge!!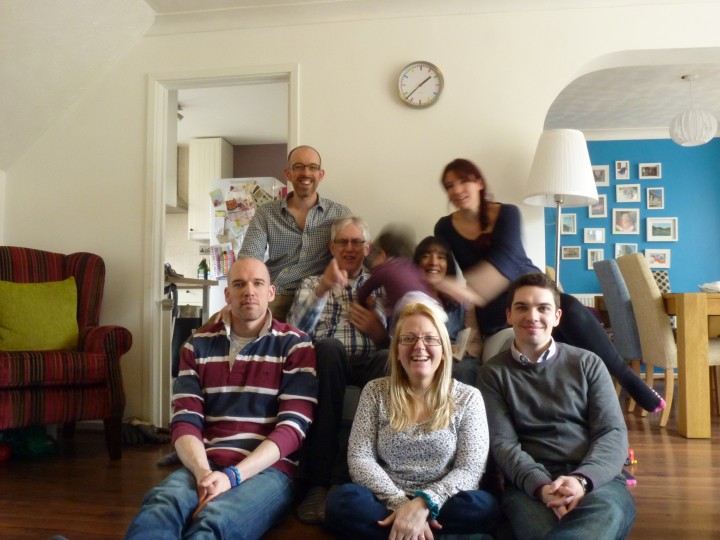 This was the best shot we got, though Granddad's eyes are closed. I changed the settings so we wouldn't get a monkey blur – but then didn't like the lighting! I've had a bit of a play to brighten it up, it's not perfect, but at least we are all smiling, or in Monkey's case, still!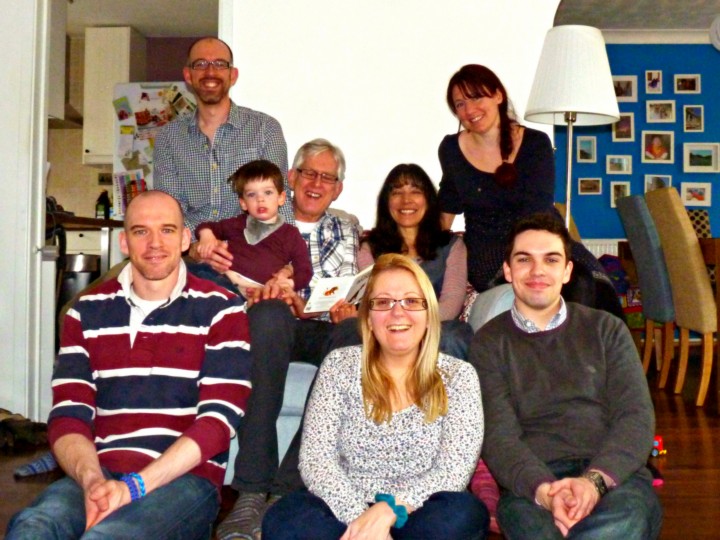 Anyway, it's a nice record of a lovely family day 🙂