Last weekend, with the sun shining, we decided to take a trip to Delapre Abbey in Northampton (I have no idea how to pronounce it?). Northampton is about an hour from us so not too far. I'd never even heard of Delapre Abbey until recently when I have spotted it on a couple of other lovely bloggy sites. It looked like a very pretty and picturesque place for a run around on a sunny day, and it really was.
When we got there it was Monkey's snack time so we headed to the little tea rooms for some tea, a yummy flapjack and hubby and I shared some delish scones with clotted cream and jam! I haven't had it in so long so it was a real treat!
With full tummies we went off for an explore. The Abbey itself seems a little worse for wear but there is some repair works being done on it by the look of it. We have borrowed a trike from my lovely neighbour (it was bought for her little boy's first birthday by his aunty, but he's not that fussed about it yet so my neighbour very kindly lets us use it quite a lot – which is fab and massively kind of her!) and he loves it, which is great as he is so bored of the buggy.
We had a good old explore …
and saw some of the oddest trees I've ever seen!
We climbed some trees and had some fun.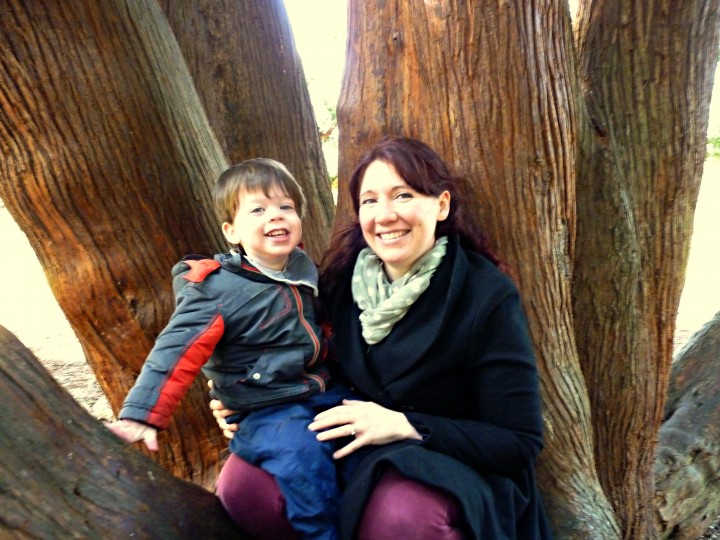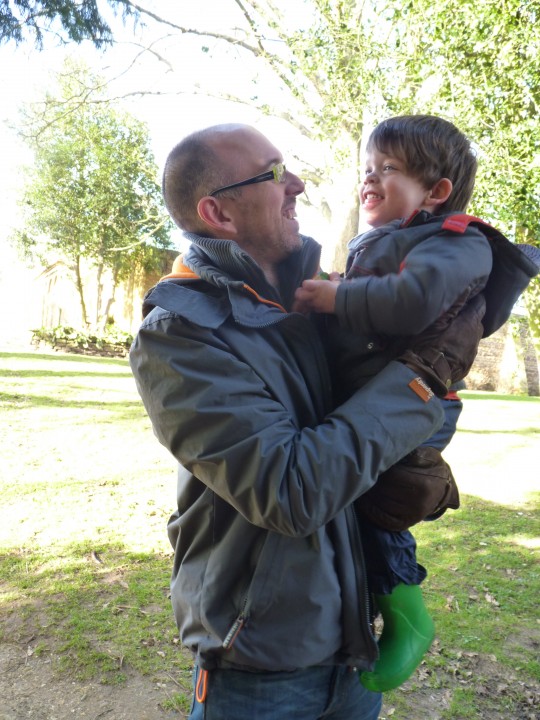 We watched some squirrels chasing each other up trees,
explored the ornamental rock gardens,
and stood on a big tree trunk!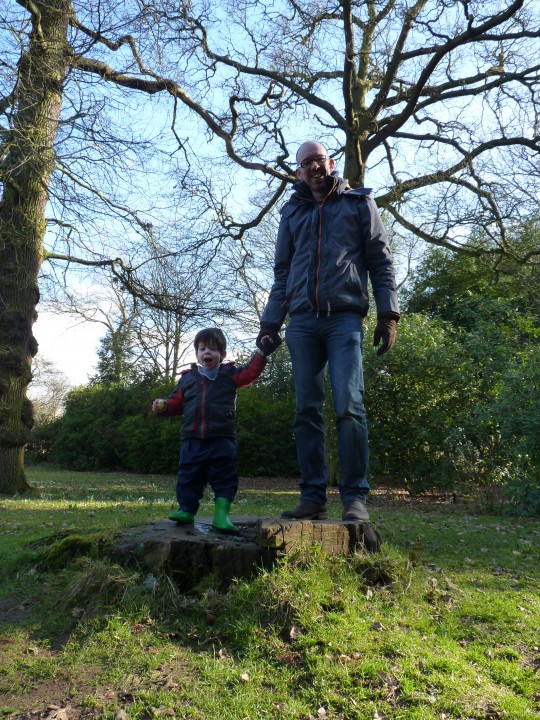 Monkey played with some sticks (of course)…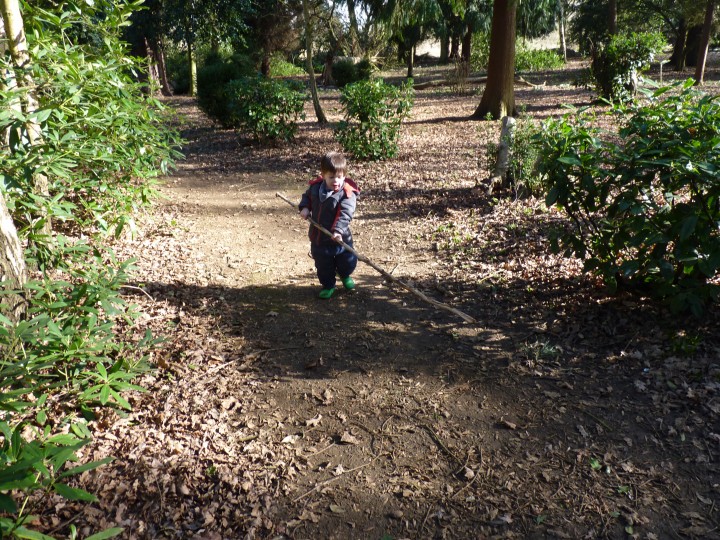 …knocked on some trees (of course)…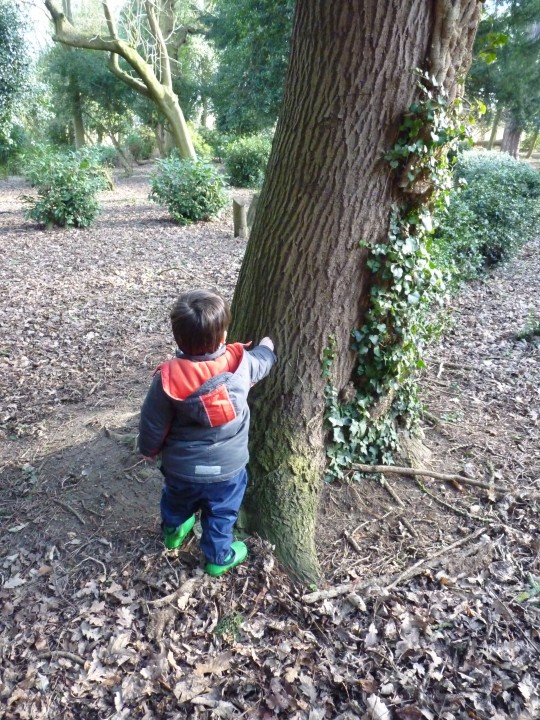 …and we had a good old explore.
Monkey and Daddy found some acorn cups and when Daddy said they looked like hats, that was it, on Monkey's head it went. very cute!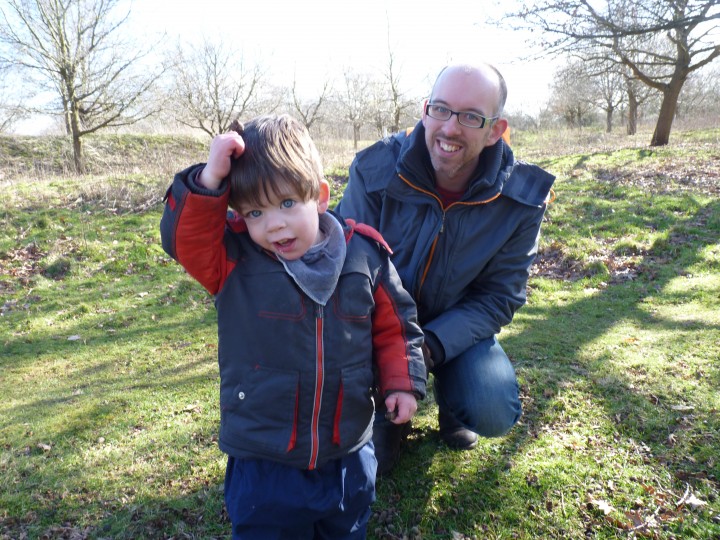 We then headed off towards the lake – through a lot of mud! Monkey and Daddy had great fun with the trike.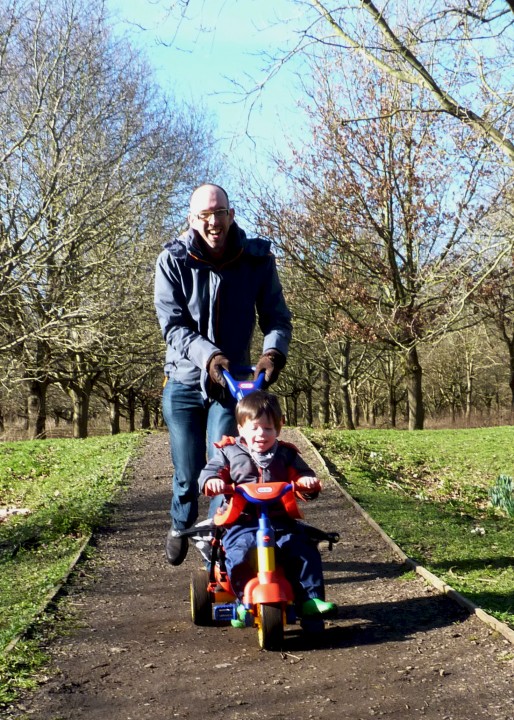 The lake was so still and peaceful, it was just beautiful.
By now though Monkey was getting a bit hungry so we headed back towards the abbey, and saw some more of the beautiful grounds along the way.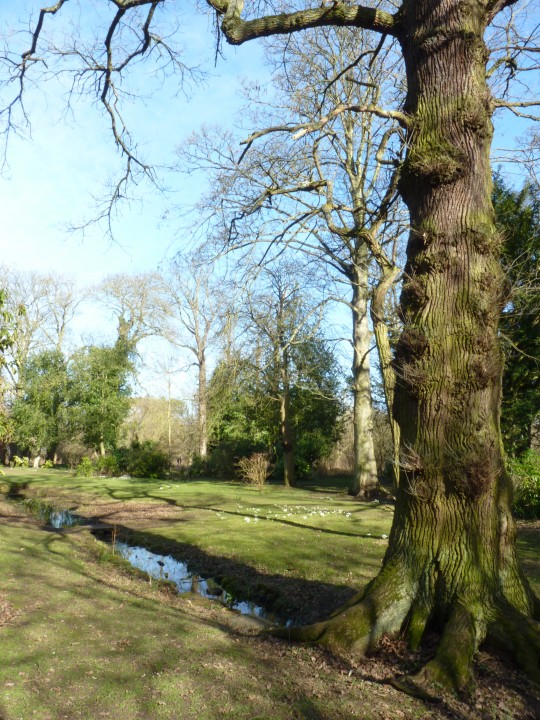 It was a lovely little family day – and great to explore somewhere new that we haven't been to before 🙂 I am sure we will go again many times over the years!