I love being a member of the National Trust and love a good family day out at a National Trust property. We've visited quite a few now but my favourite has to be Belton House. I remember visiting as a kid so there are lots of great memories associated with it, but it is even better now if anything. It's just a stunning place to go, whatever the time of year, and there's always so much for the kids too.
I've been itching to go again so this half term my Mum and I took the kids for the day and had an amazing time. As we got close to Grantham up the A1 on the way there a heavy fog descended and it was decidedly grey and chilly when we arrived so we popped to the fantastic stay and play cafe for some tea and cake first.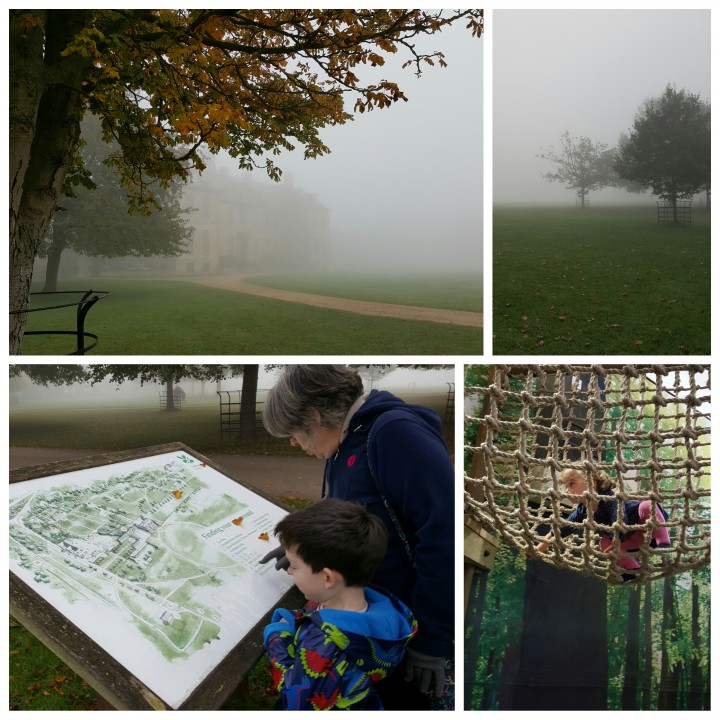 We then decided to have a go at the Halloween trail and Monkey loved hunting for monsters around the grounds and doing some fun monster skin rubbings with Nanny!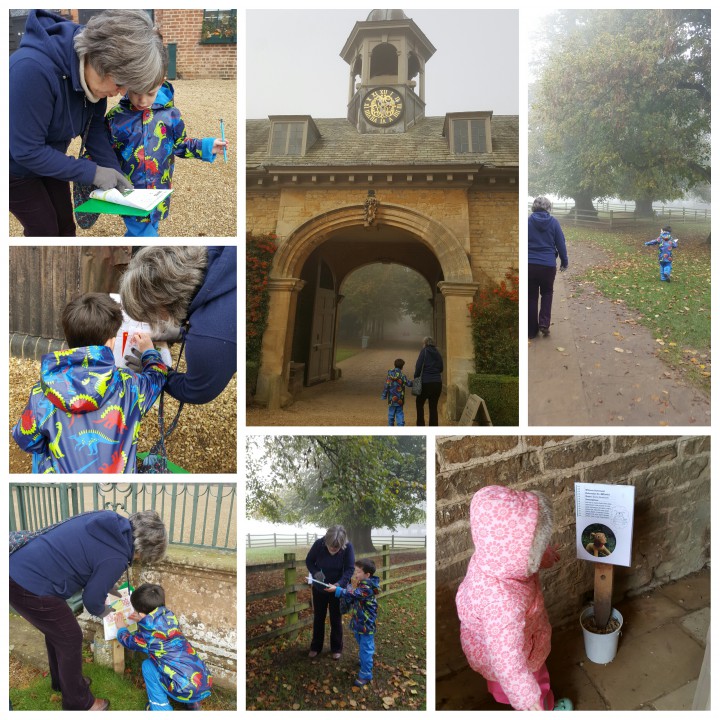 With the trail completed we headed over for a play on the amazing and enormous adventure play area.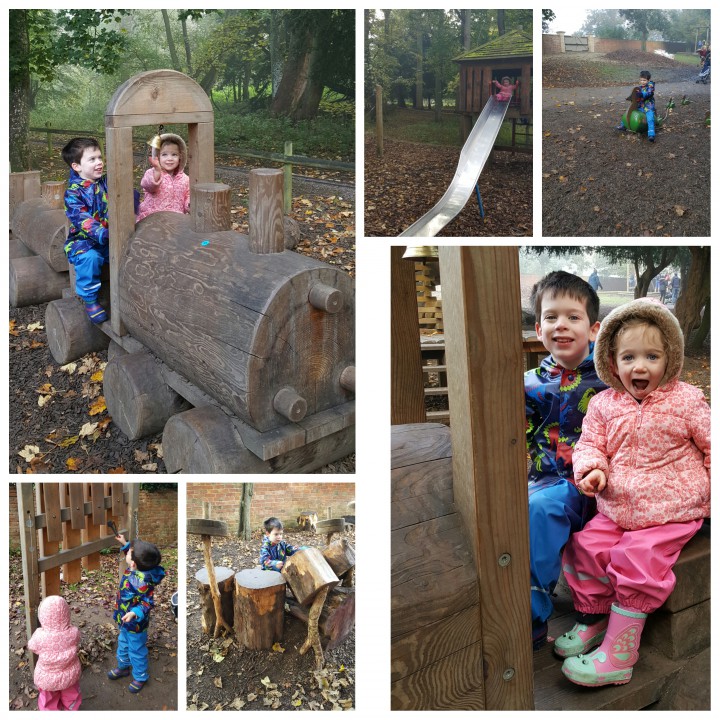 While we had a stop for lunch and a hot chocolate to warm us up the fog finally started to clear and the sun came out in time for yet more adventure play fun.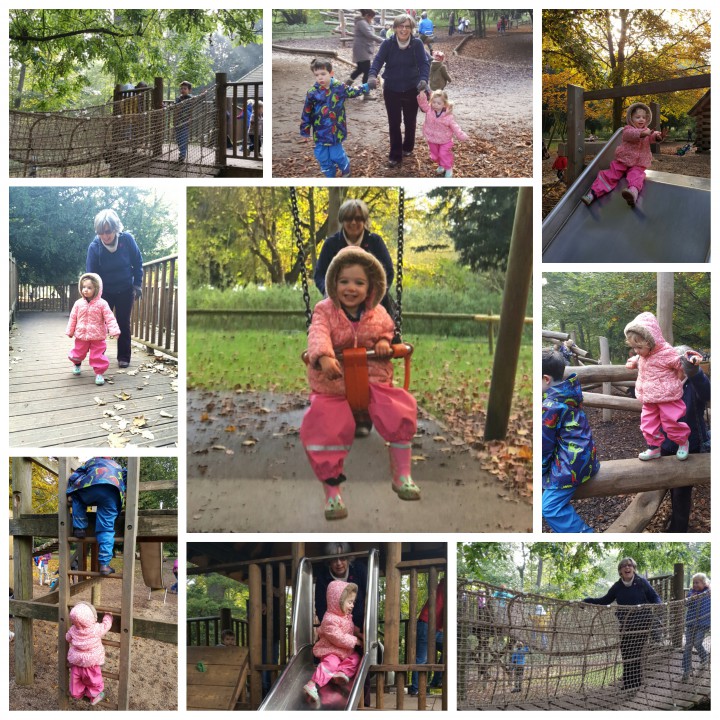 It is probably the biggest adventure play I've ever seen with so much for all ages. The kids adored getting filthy playing with the stoney play area, pulling stones up and pouring them back down the tubes. The water play area was of course a huge hit too.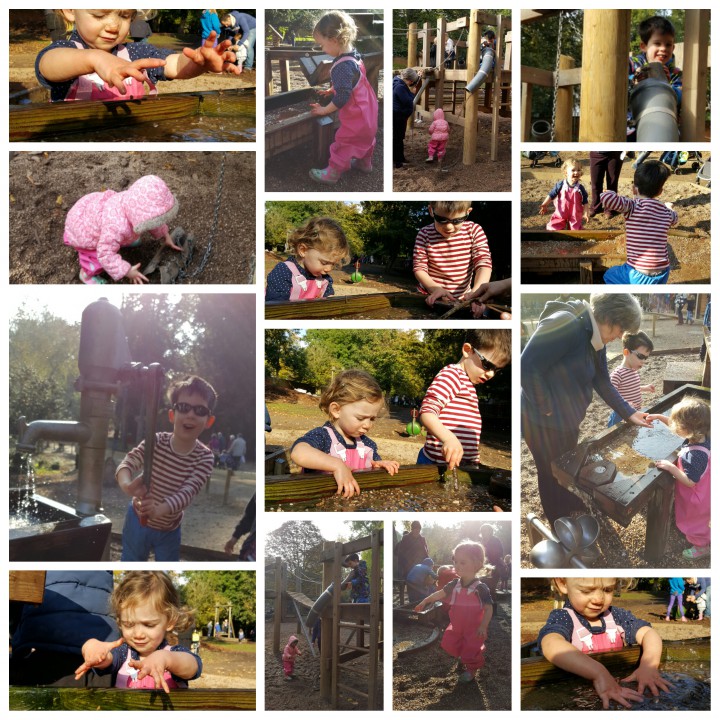 Because I wanted to see a bit more of the grounds now the sun had come out we headed off for an explore. It's such a beautiful place and the kids had a great time in the maze too.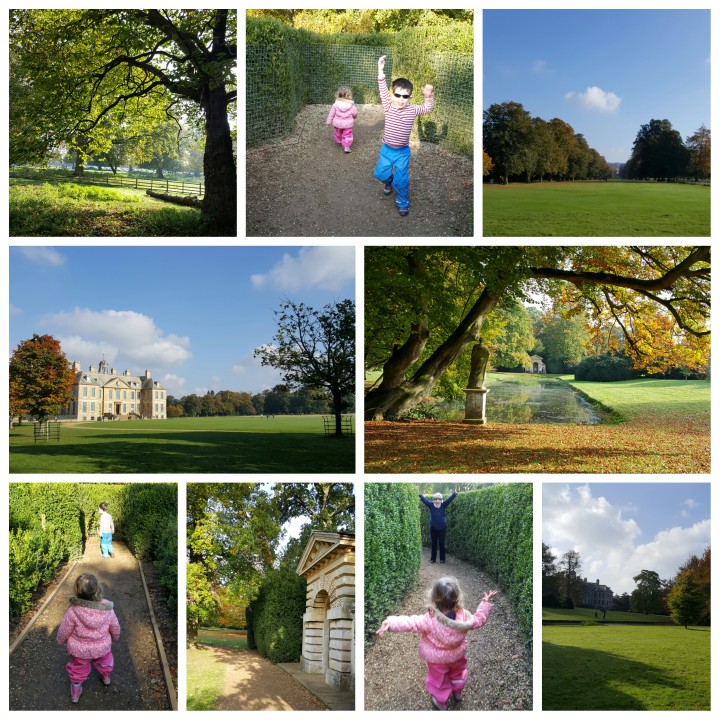 We had great fun chasing bubbles around amongst the leaves and then Monkey and Nanny had a leaf fight. Fab autumn fun and I just adore all the autumnal colours.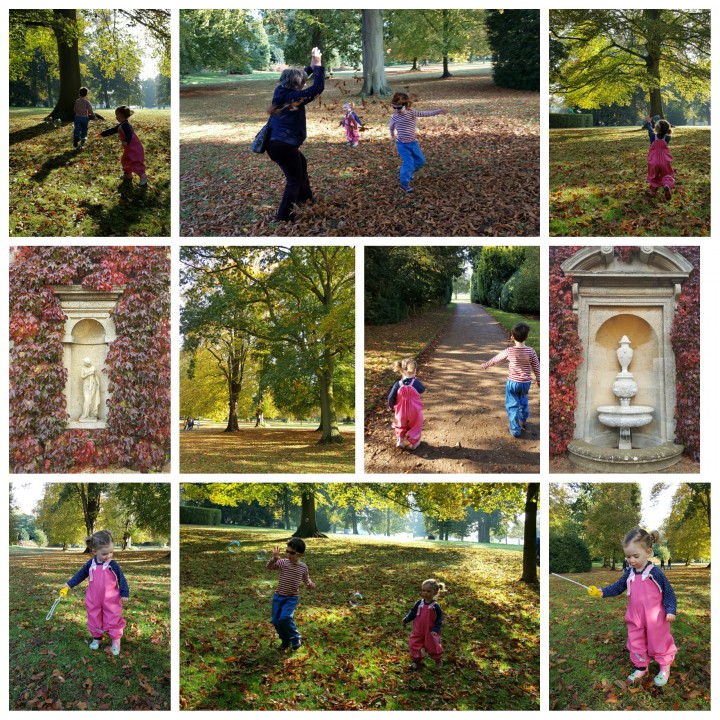 By then we were all getting pretty tired so we headed home. But there's so much to see there, we didn't even go in the house itself or to the lake or the discovery centre!
Have you ever visited Belton House? Do you have a favourite National Trust place or family day out? I'd love to hear about it!