My word of the week this week, is Holiday! We have been away with my parents and the kids for a lovely family holiday at the good old British seaside resort of Skeggy :). Well, to be precise we have been staying just outside of Skegness, in Burgh Le Marsh in some beautiful holiday accomodation at Jockhedge. I will write some more detailed posts when I get the chance but here is a quick summing up of what we have been up to over the past week.
We started off with just our little family and, as always on our journeys we try to stop at a National Trust place  for a break, and I have been dying to see Tattershall Castle with the kids for ages so we aimed for there. It was a beautiful day and we had so much fun. It's a fab perfect castle and they put on some fab activities for the kids which were really brilliant.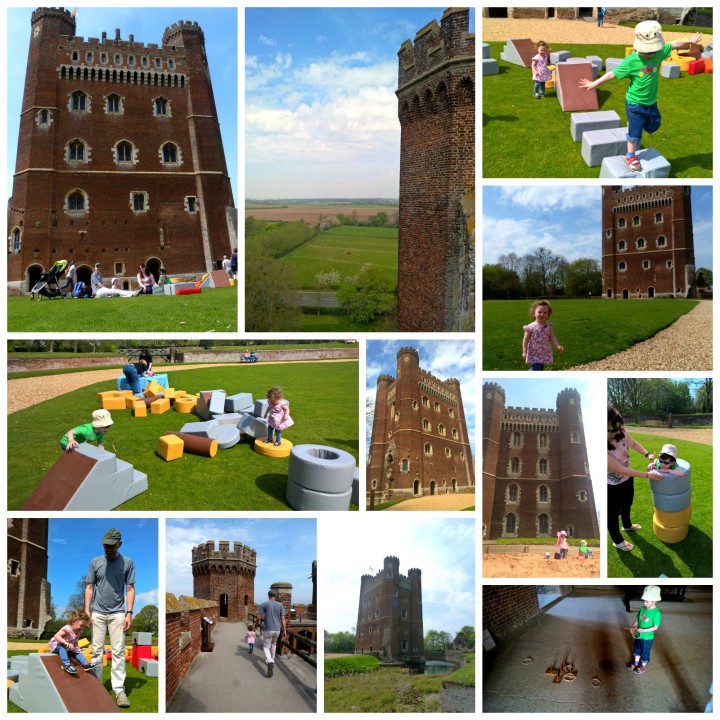 Then we explored our gorgeous holiday cottage and the fab facilities on site.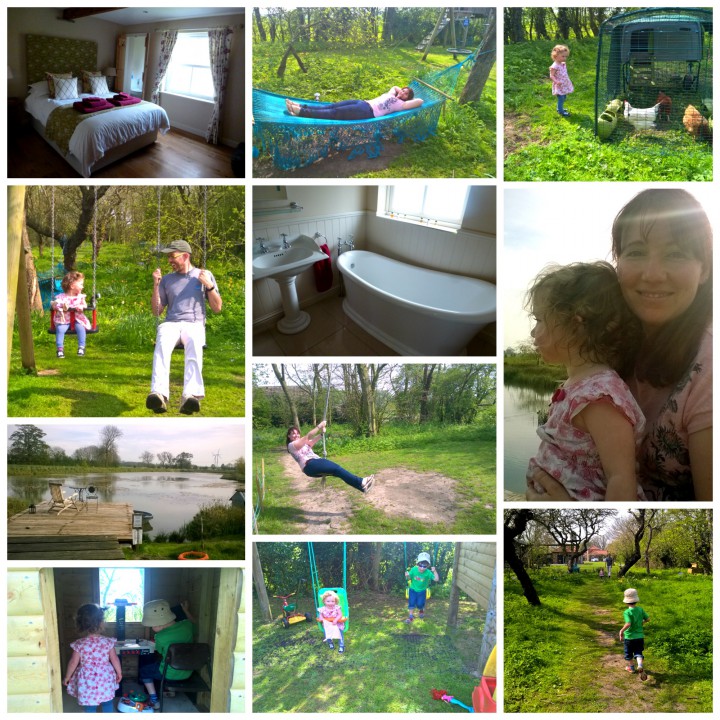 Sunday was set to be another glorious day weather wise so we headed to the coast, As it was bound to be busy at Skeggy itself we found a quieter beach a little further up the coast, at Anderby Creek. What else can I say but that it was stunning. Absolutely beautiful, and the kids adored it. The tide was going out which meant there was a little creek between the sandy beach and the sea, and LM adored this. There were some very stoney bits of beach too but as the tide went further out the kids adored playing on the wet flat beach and both kids loved splashing – though the sea itself was a little scary for LM!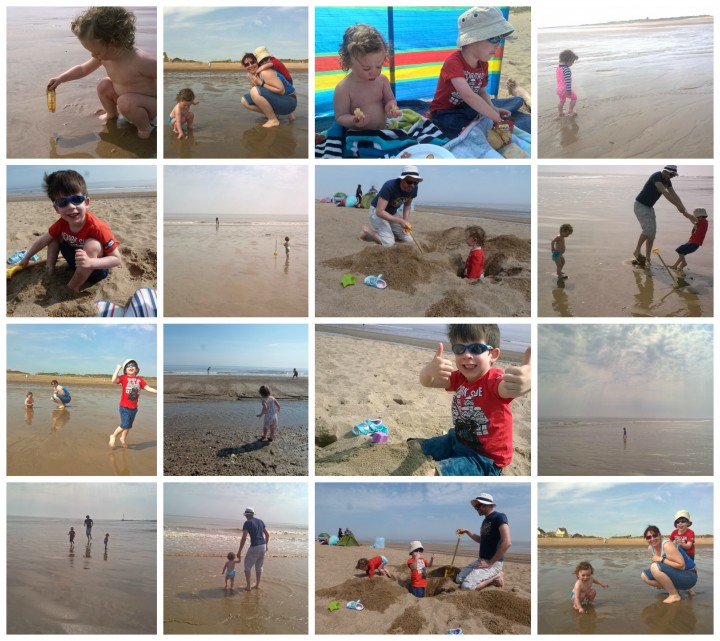 Sunday night my parents joined us so Monday we all went into Skeggy. We had a very windy trip to the beach in the morning which was great fun but a bit chilly after a while, then we had a good round of Pirate Crazy Golf before hubs and I bought LM back to the cottage for a nap and Nanny & Pops took Monkey to the arcades.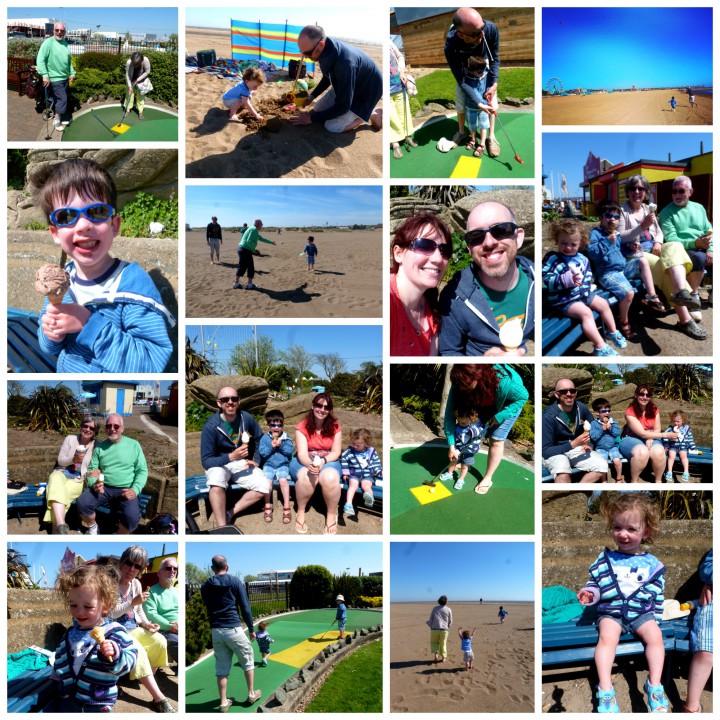 Tuesday was miserable, there was no other word for it, the weather was vile. But we headed to the Aquarium in skegness, which was lovely but LM was teething and under the weather and well it didn't make for the best morning! thankfully we did have some nice moments though and as ever she loved some puddle splashing.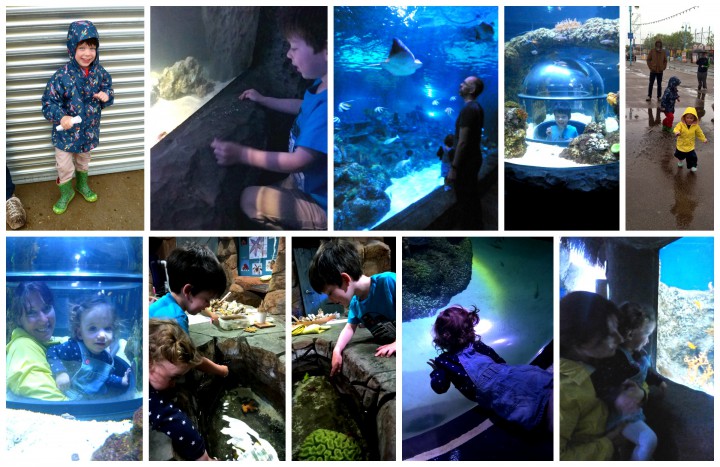 Wednesday dawned wet again but thankfully dried up mid morning. So after some fun in the arcades we had another round of crazy Pirate golf. While LM slept that afternoon Monkey, Nanny, Pops and I walked to the windmill in Burgh Le Marsh itself, but unfortunately it was closed as we are a bit out of season. Still we had a lovely walk on what turned out to be a glorious afternoon, then had great fun playing out with the kiddies in the evening.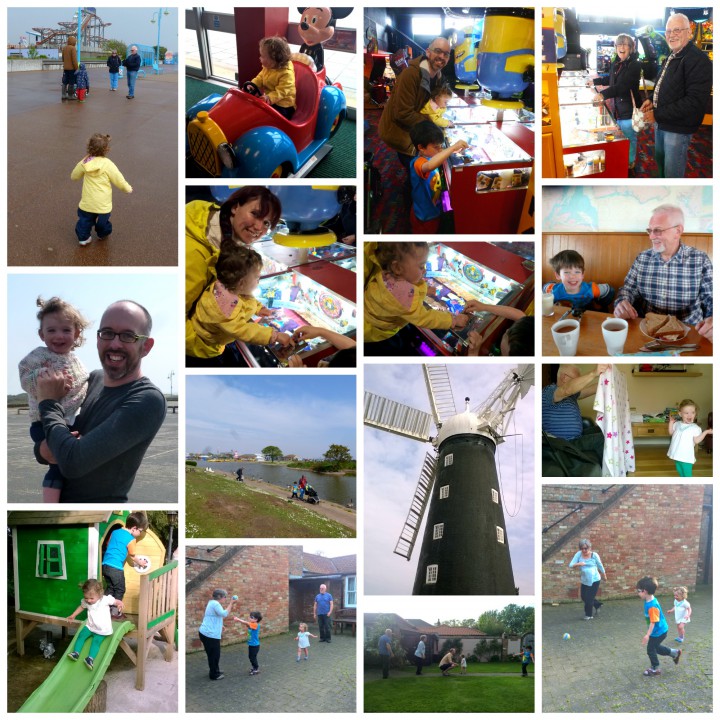 Thursday the weather was beautiful so it was back into skeggy again. We were perhaps a little over eager and got there very early when it was far too chilly,so we had some gorgeous hot drinks and cakes at a fab little cafe before heading to the beach mid morning when it had warmed up a little. It was still pretty windy but there was great fun building sand sculptures and flying a cool pirate kite then going for an ice cream.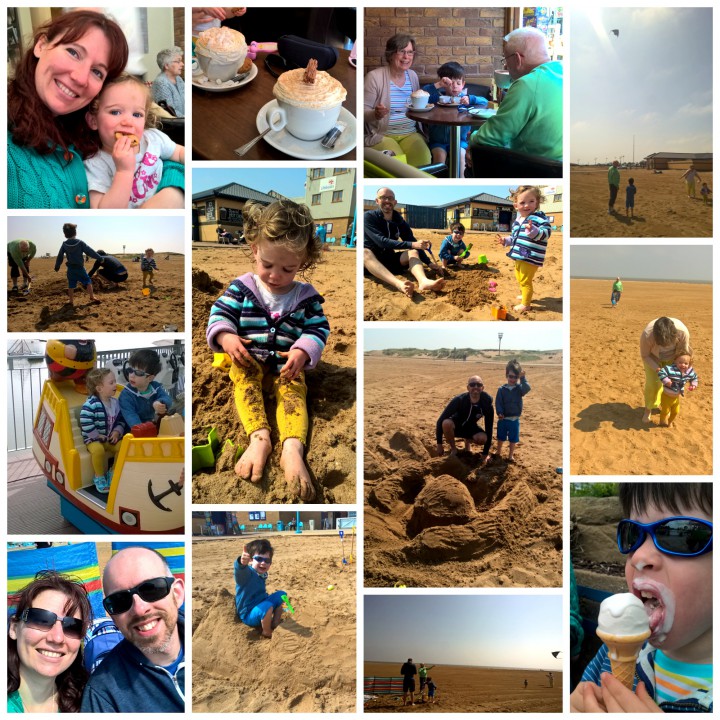 On the whole a fabulous but pretty exhausting week! How has yours been?