So our house is full of illness again. Honestly this year has been a year of bugs and to tell you the truth I am fed of talking about it. So I am not going to write about the horrendous cough that Monkey had and now poor LM has, or how I had to doze in a chair all night last night so she could sleep upright and stop coughing so hard she was sick every time she tried to go to sleep… no I am not writing about that. Instead I am looking outside and writing about the lovely spring colours in our garden. In the hopes that spring will bring less bugs… eventually!
What a difference a year makes. This time last year we were very much in the throes of Operation Garden Renovation and our garden was basically a mud pit at this point I think! It has since been well and truly transformed but is still very much a work in process. (Excuse the toddler toys but hey, it's his garden as much as ours :))
When we finished the main works last year, rather than buy all of our plants and do lots of planting in one go, we decided to spread it out throughout the year. Partly for financial reasons (plants are not cheap),  and partly to make sure the soil wasn't so bad from all of the conifers that used to be there that nothing survived! The plants we planted last year seem to be doing ok for the most part and we have now added a couple of lovely trees to the garden too.
But, well, it is in need of some colour out there! So we popped off to a local garden centre this weekend to but some plants that are in flower now. In truth, when we decided to spread the planting out, we did discuss the idea of buying different plants at different seasons to try and get as much colour and variety out there at all times of year as possible – and we have sort of done that but a bit accidentally really! Monkey loves going to the garde centre, or him it is just a great excuse to run around, and he knows that we often stop in the cafe for a cup of tea and cake (not for us this time, only a cookie for him, we are being good!) so what's not to love?
We are sticking to perennials that come back year after year, we may go for bedding plants at another time but at the moment it just seems too much effort for things that don't last very long. We got some lovely plants and they are definitely brightening up the garden a bit :).
My favourite is this gorgeous alpine rock cress. I just love how vibrant it is
The "candy tuft" (I kid you not) is quite sweet too,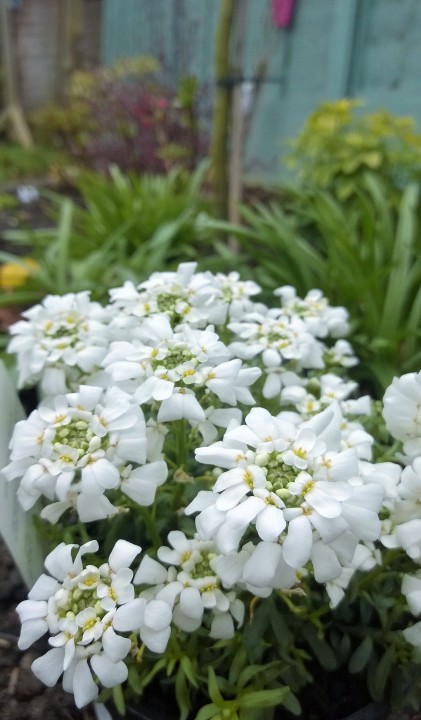 and I love the miniature Fiji Cherry, what's not to love about a bit of blossom?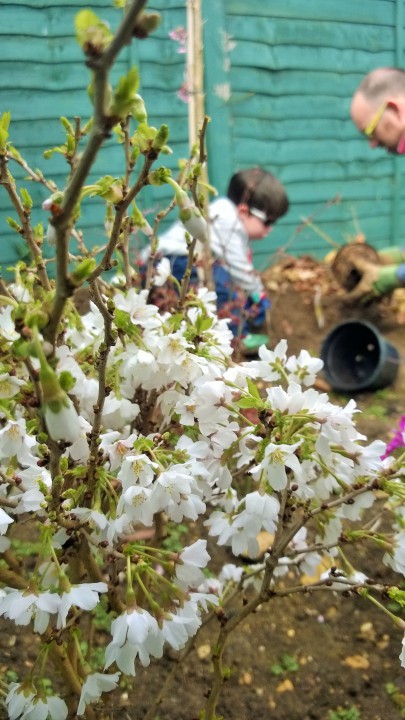 Then we have a gorgeous rhododendron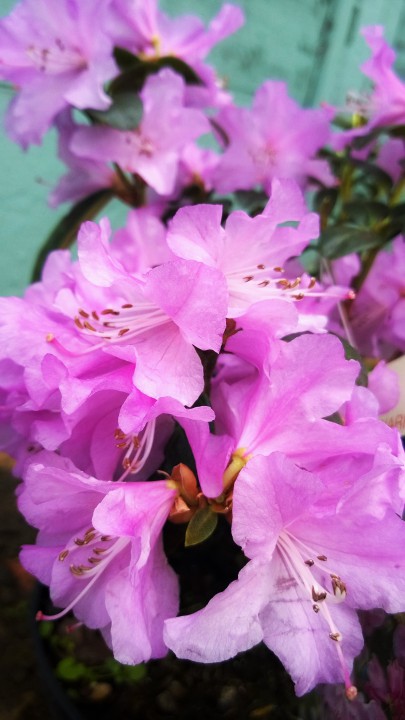 And a couple of teeny Forsythia which will hopefully give us a nice pop of yellow in years to come.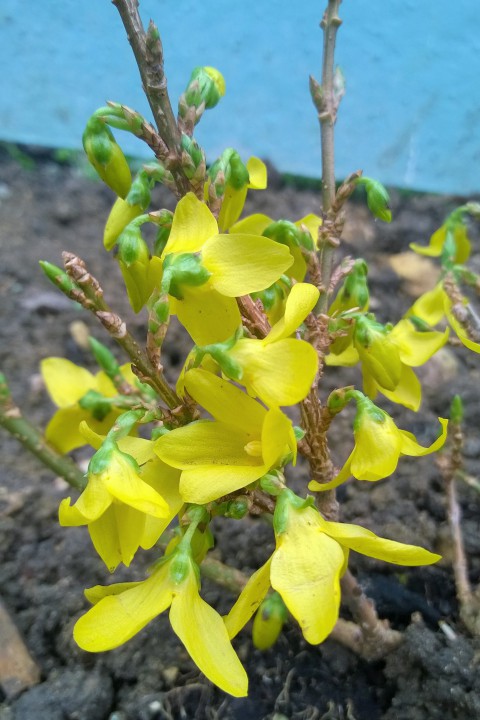 We are hoping to be a bit more organised this year and plant some bulbs too, it would be lovely to have some crocuses and daffodils out here next spring too.
Linking up with:
and my word of the week this week, is colour 🙂