A couple of weeks ago Monkey came down with Chicken Pox and though he is much better and his spots are nearly gone, it has been a bit of a waiting game to see if /when LM would catch them too. With an incubation period of up to 3 weeks, we knew it could potentially coincide with our weekend away in Yorkshire and after lots of um-ing and ahh-ing about whether to go or not we decided to go. And, well, what do you think happened? Yep she got poorly while we were away.
She had zero symptoms the day before and we thought that if she was coming down with it then she would probably have some cold type symptoms so got all packed up and ready. Woke up Friday and there was a few little spot like marks on her back but she was still fine and we were ready to go, so we headed off.
We broke the journey at the National Trust site Clumber Park. We do like to make the most of our NT membership and feel a stop off at somewhere like this is a bit more fun than just a service station. Shame the weather was wet and grey but we all had wellies and waterproofs so set off for a good explore.
We chose to do a simple walk as though we would love to walk around the lake there is no way little legs can manage it at the mo, not on such a quick visit anyway. So we explored the gothic Chapel, the pleasure ground and the lake.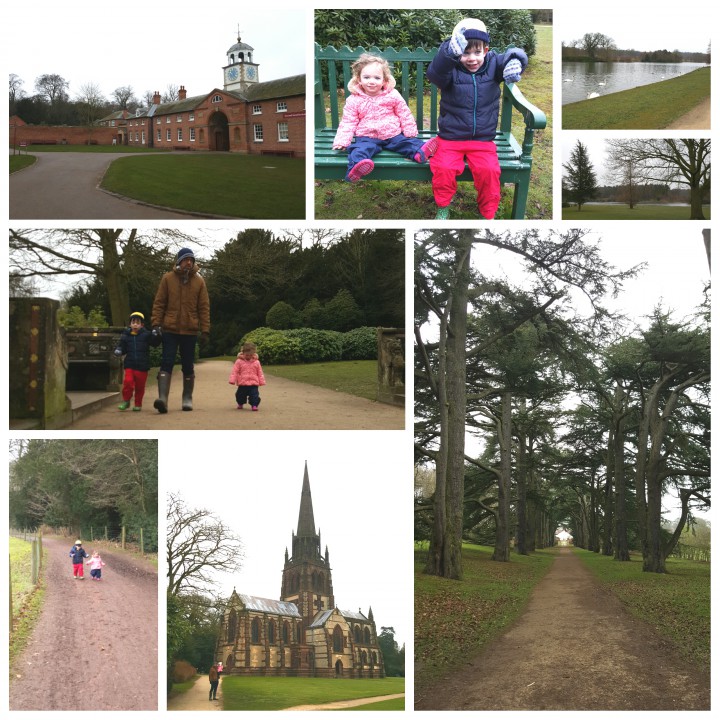 Monkey also enjoyed exploring amongst the trees where he found an amazing den that someone had made.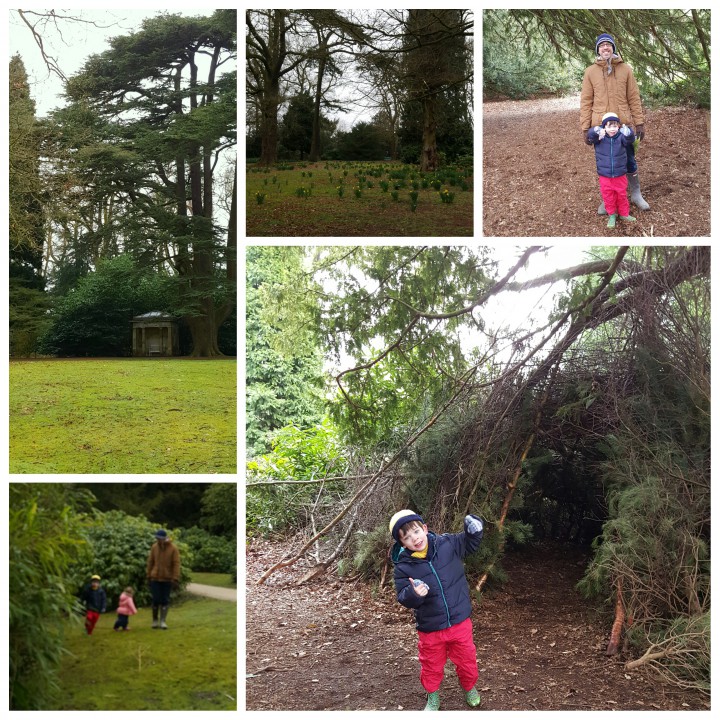 For her part, LM was enjoying exploring and was still perfectly happy, and her usual, independent self.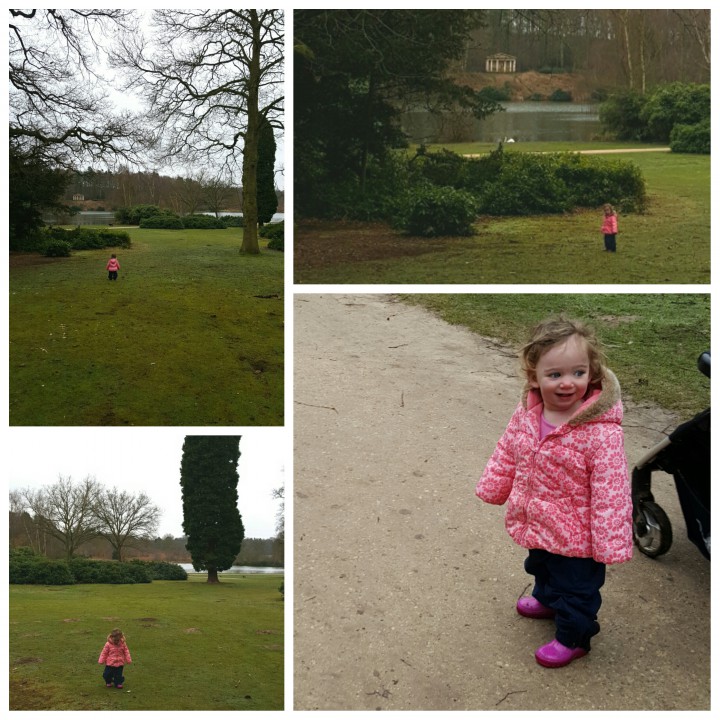 We stopped for food at the cafe and enjoyed a view out the window and LM loved sitting on a big girl chair.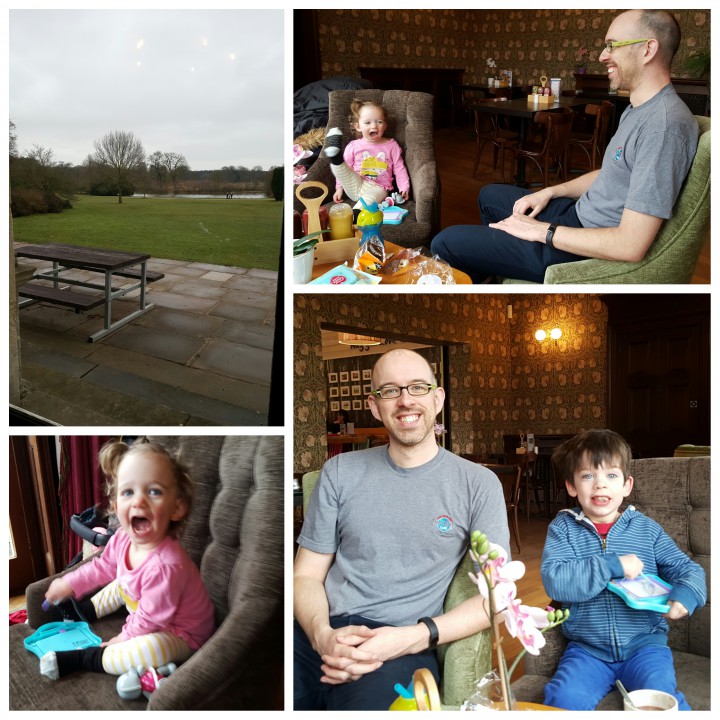 After lunch we visited the fab woodland play area where lots of fun was had. LM got cranky and it was nearly nap time so time to resume our journey North. There's so much we didn't get to see at Clumber, including an indoor play area but I am sure we will be back another time.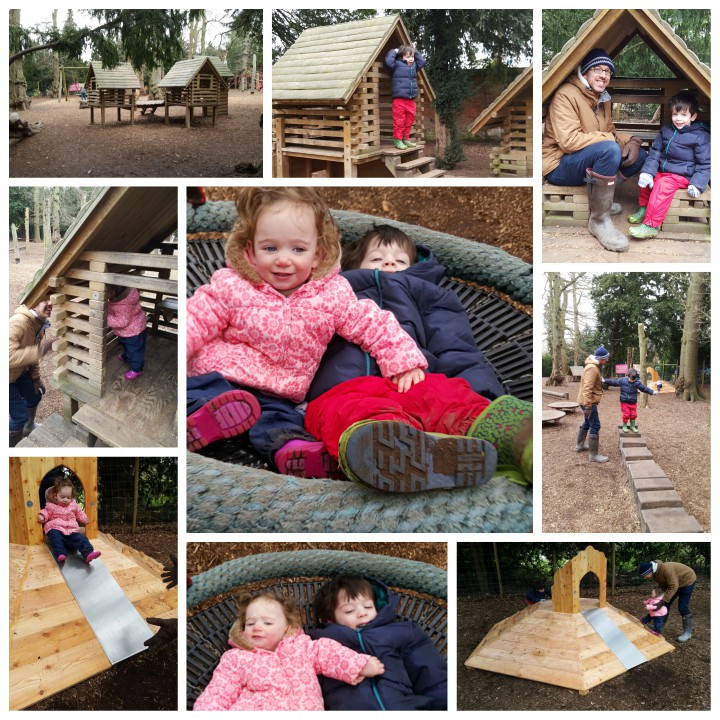 We headed to our holiday cottage in the gorgeous village of Hutton le Hole on the south of the North York Moors, which is such a stunning part of the country. The village is amazing, so picturesque with a gorgeous little stream running through and we loved the cottage we stayed in as it was so full of character (including some very low doorways haha) , had everything we needed and wasn't too expensive either so we really want to go back!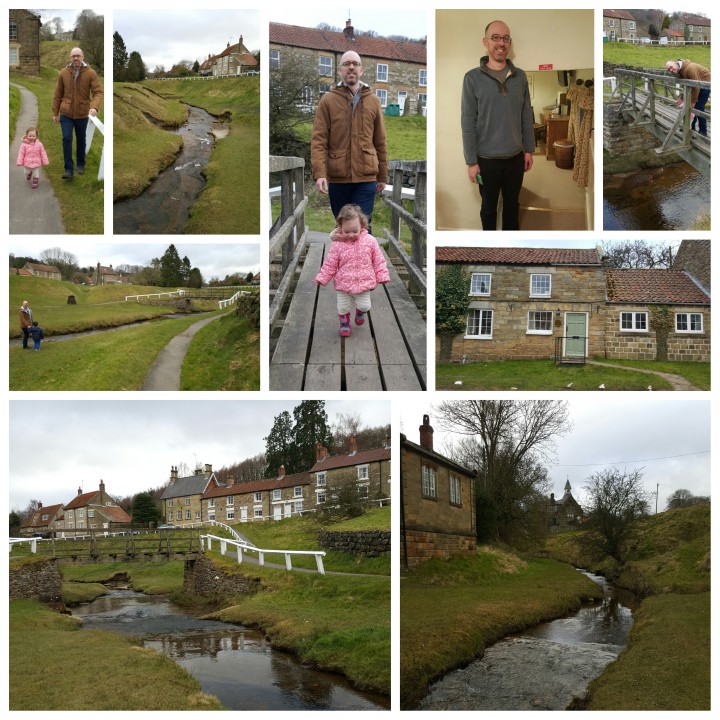 We had a good explore of the village before heading out to nearby Pickering to buys supplies and have a fish and chips tea. LM wasn't eating much which is weird for her but was otherwise fine. At bath time we noticed a few more spots but she was still fine in herself and both kids went down to sleep no probs.
The next morning however things took a turn. LM woke up at 4am really unhappy with a terrible high fever. She was suddenly covered in nasty looking spots and was clearly unwell. Cue decision making time and both of us feeling that we just needed to be at home for her. We obviously also felt guilty for coming away at all at this point but we really weren't expecting it to get worse with such a bang.
So anyway we packed up and got ready to go home, while LM watched some TV and thankfully perked up with a bit if medicine. She even managed a bit of an explore around the village and a go on the trampoline in the garden. She is really not one to sit still!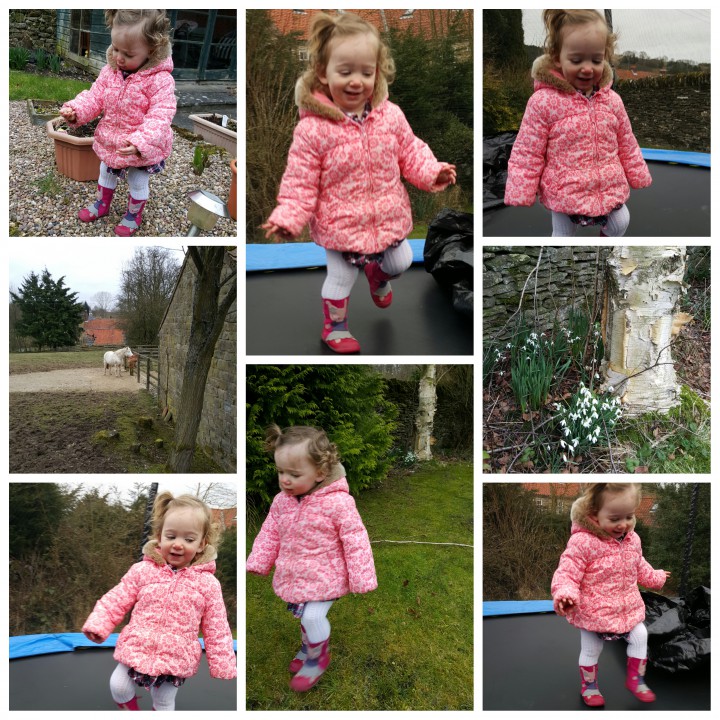 We re-questioned our decision again but still felt it was time to go. She slept in the car for nearly the whole journey home (bar a quick stop for a nappy change and to put on her coat as she was cold) which just never happens, to sleep nearly 3 hrs in the morning?? We got home and she was still unhappy and slept for another couple of hours in her bed. Definitely the place to be.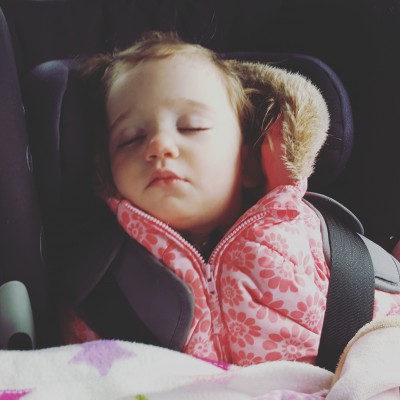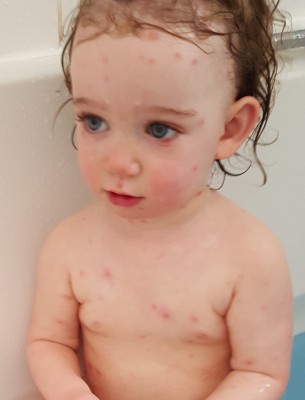 So it was possibly the shortest holiday ever and a long way to go for such a short amount of time… But we did have a nice time and it was worth coming home to where she is most comfortable. She has been very up and down and has so so so many spots poor thing that have been really really irritating her.
She does seem to be a lot better now though thankfully so hopefully we are coming out the other side and hey we never have to worry about chicken pox again do we? Unfortunately since we have been back Monkey has also had a tummy bug so it has really been a week of poorliness! So that is my word for this week. Poorliness. Here's hoping that everyone is well for Easter!