I've been joining in with Jocelyn's word of the week linky for a long time and I love using it as a way to sum up my week, though sometimes I struggle to choose one word that fits the whole week as a lot can happen in a week! Sometimes it is easy to focus on the negatives and for example this week I nearly chose overwhelmed or struggling or hectic… But when I look back at pictures from the week what I actually see is smiles and happiness. That doesn't mean I haven't felt overwhelmed at times but it pays to remember that the whole week hasn't been negative.
I've seen many other bloggers joining in with the Happy Days linky and sharing what has made them happy that week and have loved the idea of that too so I decided I want to join in. From now on I will be combining the two. I will still pick a word that best sums up the week but I will also try and focus on the positives and what has made me happy.
So while I have still been struggling with the extra things that need doing while hubs is recovering from his op and have felt overwhelmed at times, to the point where my blog has had to go on the backburner… Overall it has been a happy week and my word of the week is "break" here is why.
Saturday I had a much needed break catching up with some friends in London for a birthday. Lots of fun and laughter, mooching round Camden which I haven't done in years, drinking shots at 5pm and a very tipsy and bizarre first experience at mecca bingo! Very amusing and definitely a break from normality. Massive thanks to my little bro and sister in law for helping hubs with bath and bedtime so that I was able to go as I really needed it.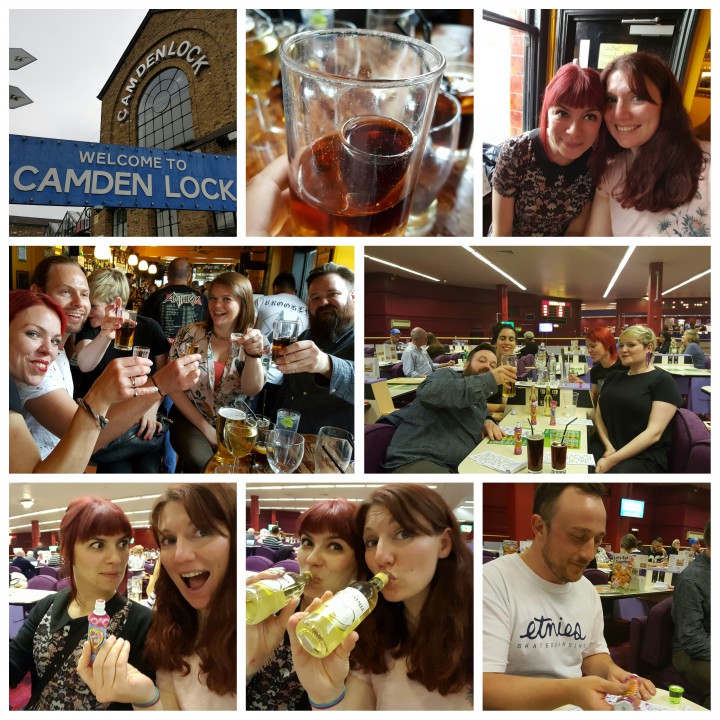 Sunday dawned and it was a lovely sunny day so we popped over to my mama's for the morning and it was lovely to feel warm and have a break from the chilly wet weather recently.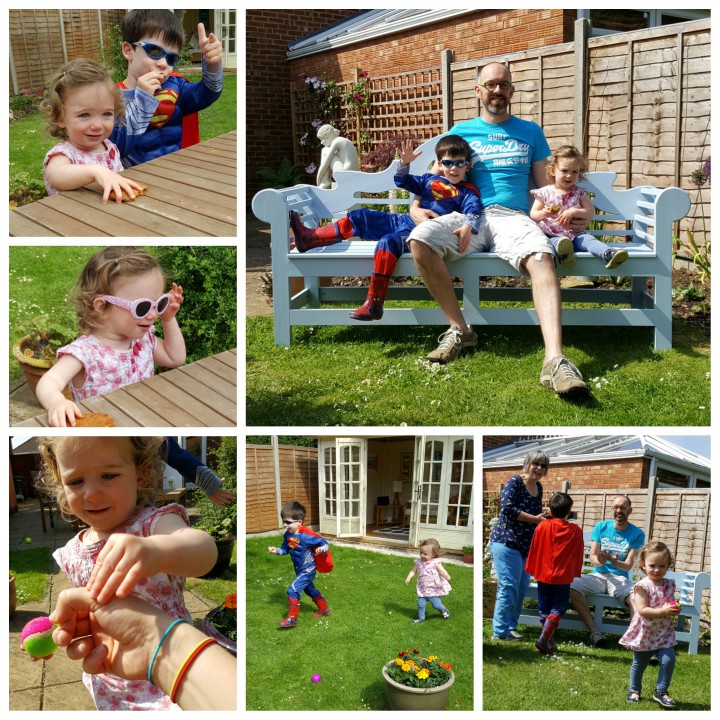 In another break from normality we abandoned the meal plan that evening (I didn't fancy cooking a casserole in the heat) and instead invited some friends over for a little bbq which was really really lovely and so much fun.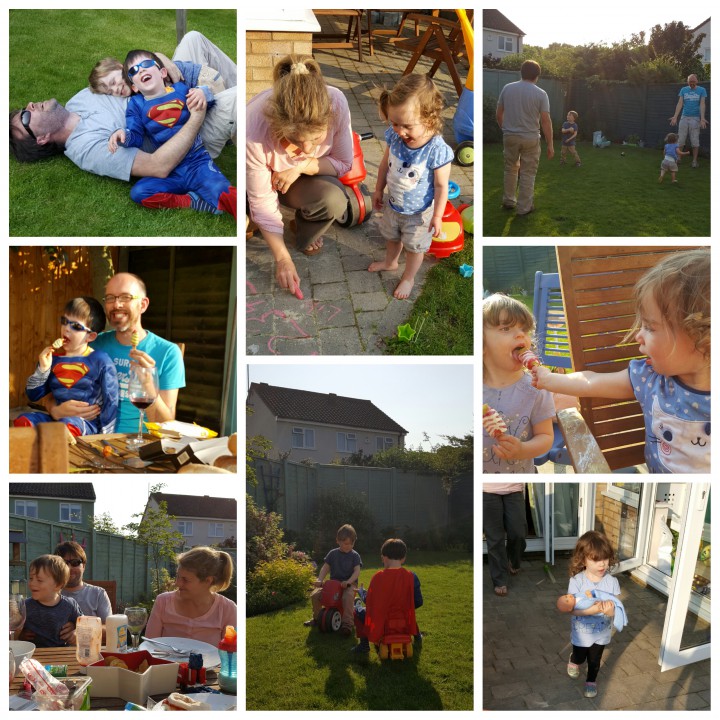 Monday being the end of half term means Monkey being back at pre-school… Which as much as I love being with him… Means I also get a bit of a break from him and a bit of peace when LM naps in the afternoon, which I so need.
I've run out of "break" analogies now so here is a few other things that have made me happy this week.
Hubs getting better and able to move more and more. We have been on some lovely short walks round the block with the kids or just with LM, helping him exercise. He has started driving short journeys again and can help me a bit more. He even did some hoovering!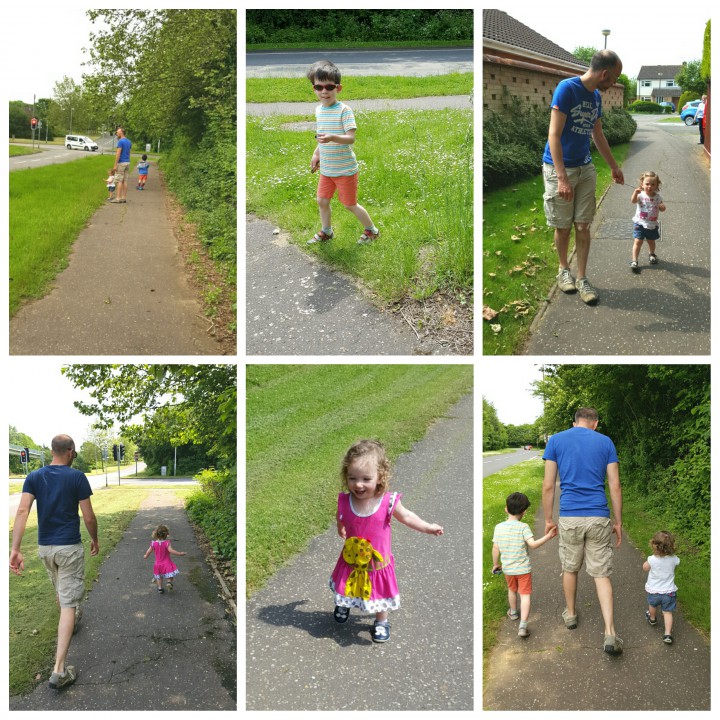 Watching LM explore the world around her as at the moment she is fascinated by everything.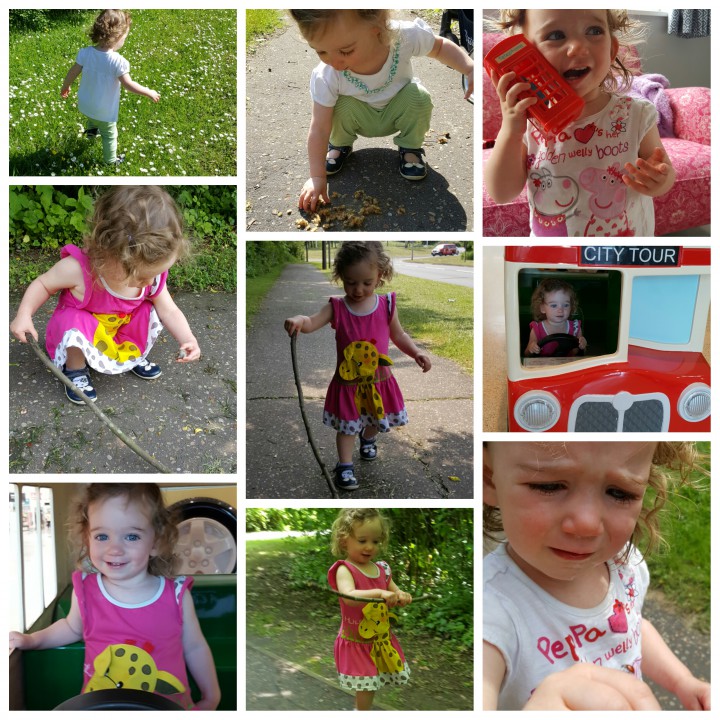 Making a go jetters jet pack with Monkey during Mummy and Monkey time on Tuesday. Even more I have enjoyed seeing how much he loves it and how he wants to wear it all the time. Cutie.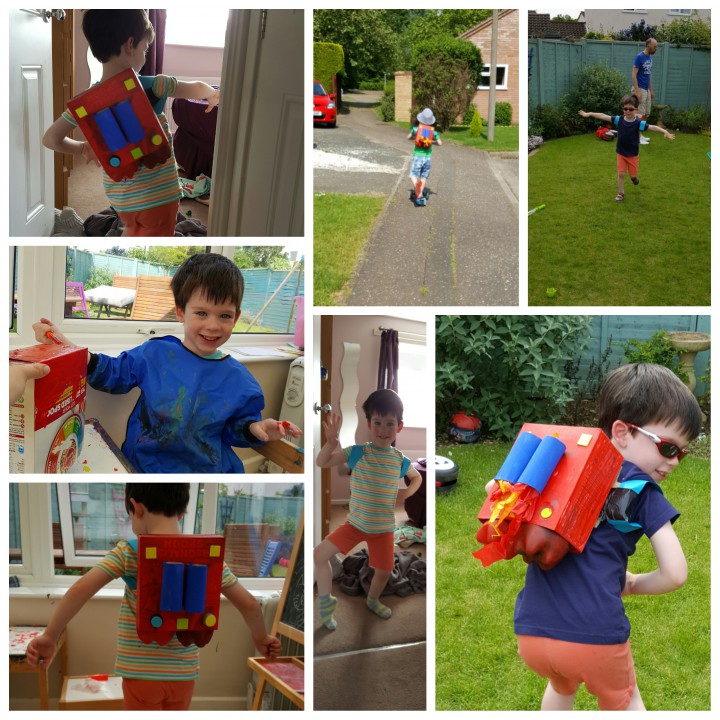 Doing some painting in the garden with LM and her covering me in paint too. Cheeky girl haha.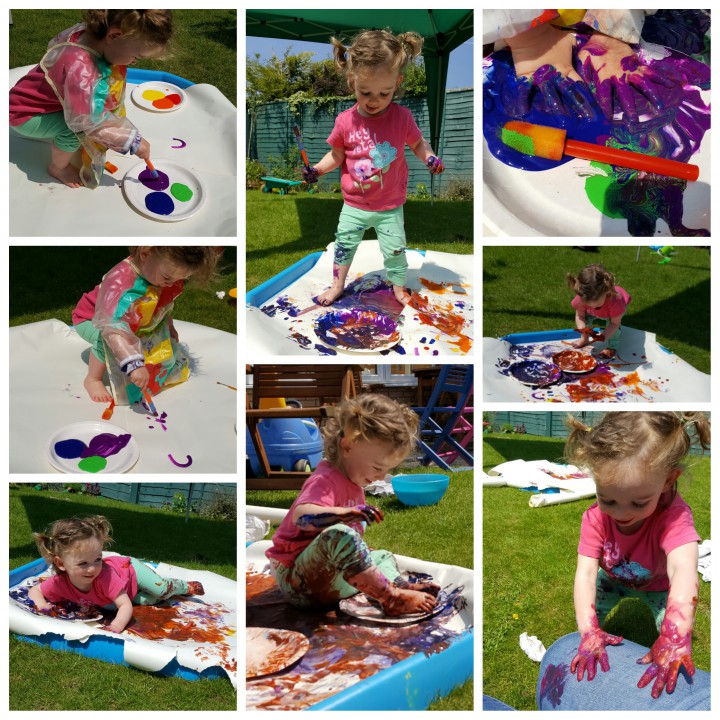 I've also had a bit of a break from blogging this week which means I have managed to get quite a few things done instead. I've planted a load of plants and sunflowers my stepdad and father in law kindly gave us, defrosted and cleaned out a freezer and deep cleaned the bathroom. So the house may still look tip but it hasn't been a terrible week. Plus I feel a bit rejuvenated about blogging again which usually happens after a little break. How has your week been?