I only wrote an update on what Monkey is up to at the moment last week, but then he went and did two things that made me so darn proud to be his Mummy that I just have to share them.
Standing up for himself
We went on a playdate to one of our fave soft play places last week with good friends. Monkey and his friend were having a lovely time going up the steps and down the slide while us Mums were having a natter and playing with LM. Then to my right I suddenly saw an altercation.
A little boy, younger than Monkey but walking and talking (so difficult to gauge age) hit Monkey. I'm not sure why but Monkey was half climbing the step and had turned back and the little boy was standing on the floor and had hit him. Instead of hitting back, Monkey loudly and clearly said "Stop it!" to the other little boy (I hung back, it is always good to see if things can be sorted between themselves). Unfortunately the other boy then spat in Monkey's direction and actually slapped him in the face.
Of course I intervened and started to say "Excuse me, that is not nice" but the boy's daddy ran over and told him off and made him apologise. The point though? My lovely Monkey didn't hit back, didn't retaliate, but he did stand up for himself, using words, not violence.
That made me HUGELY proud of him. So proud it brings tears to my eyes thinking about it. His skin is like mine and turns red very easily so he had a bright red cheek for a while and the thought of him being hurt by another child also makes me quite protective!
I was also proud as he didn't let it bother him. He didn't get upset by it or stop playing. In the not too distant past an altercation like this would have really rattled Monkey. He would have been scared of the other child and of all other children for a while. This time last year he was terribly afraid of other children after being knocked over. So the fact that he was absolutely fine afterwards is just another sign of how grown up my little Monkey is getting. Definitely a proud mummy moment!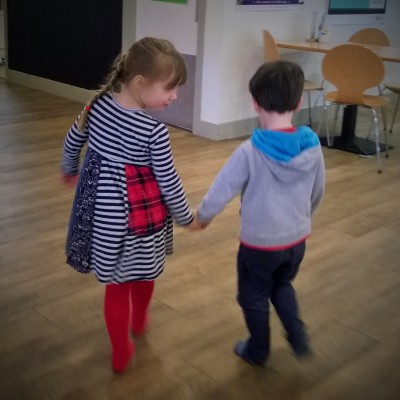 Naming his drawings
Slightly less dramatic but another proud moment was when Monkey was doing some painting at the weekend. He actually started to tell me what he was drawing. In the past when i have asked him what he is drawing or painting he has sort of looked blankly while he splodged paint around and said "I don't know."
This time though I didn't even ask but he proudly announced that one painting was a plane, "Dusty Crophopper" from the film Planes to be precise, and that the blue splodges were footprints.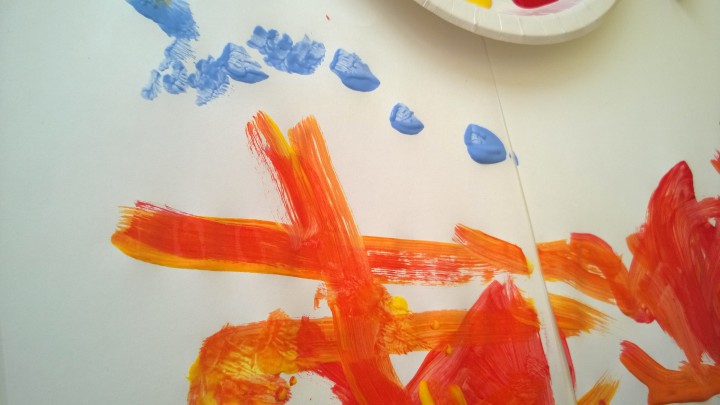 Then, my favourite, he painted a rocket ship with fire coming out of it!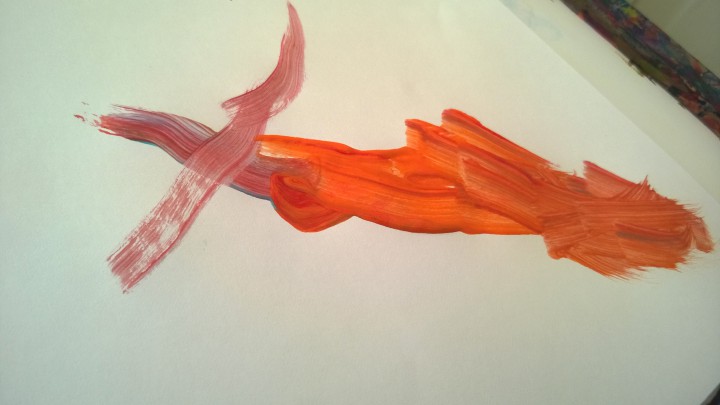 His imagination is really growing lately and he is coming on leaps and bounds all the time and may be a daft one but again I was just so so proud of him for drawing actual things and telling me what they were.
Oh yes and here he is really proud of his "rainbow finger" too.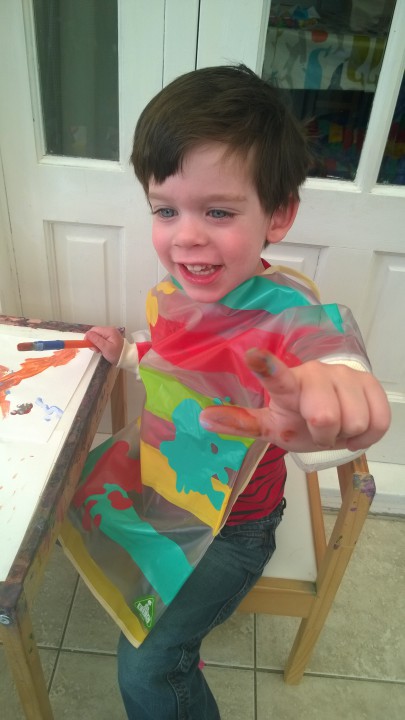 I love being his Mummy 🙂
My word of the week this week is, proud.