We have quite a lot of friends with slightly older kiddies so get a lot of hand-me-down clothes for Monkey and LM, which is great as so many are barely worn. But sometimes it is lovely to choose clothes for them myself. To pick something I want them to wear. So when House of Fraser got in touch and asked me to review some clothes for the kiddies again I couldn't resist.
House of Fraser as a department store says luxury to me, and so traditionally isn't somewhere I have thought of when looking for children's clothes. But boy was I wrong as they have so many lovely bits to choose from and the prices are not astronomical either.
With Monkey's birthday coming up I couldn't resist this gorgeous Little Criminal shirt he could wear for his family birthday party. He is in t-shirts a lot of the time and it was lovely to see him in this lovely shirt as he looks so grown up! I love the colours too and it looks perfect with his purple trousers.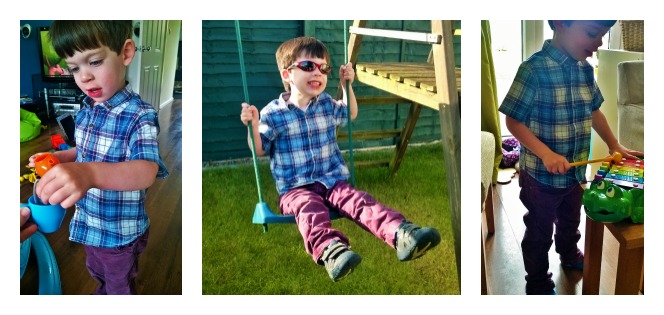 For LM I couldn't resist this gorgeous Pumpkin Patch dress. Two of my favourite colours are purple and teal (and these colours were the theme for our wedding in fact) so I just thought this was gorgeous.

I tend to prefer jersey dresses for her day to day as they are a bit more flexible and comfy but for a special occasion this is lovely and with it being cotton it is very lightweight so is perfect for a warm sunny day.
Even with these two little beauties I still had room in the budget they gave me for a third item! So I chose this cute little octopus t-shirt by name it, a brand I had not heard of before. It is such a lovely t-shirt and is a lot more closely fitting than any of Monkey's other t-shirts.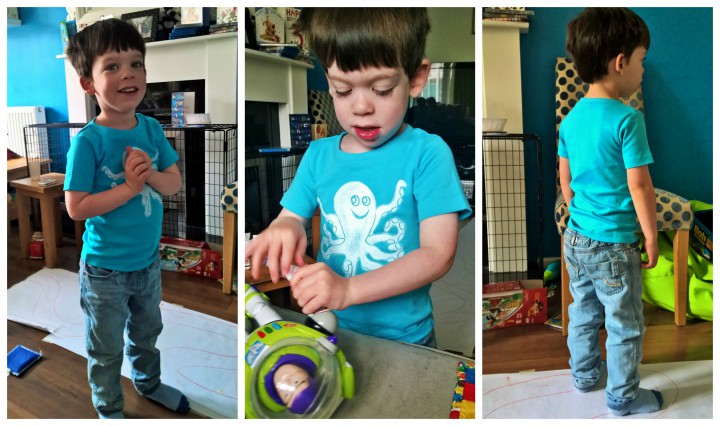 It's a lovely fit actually and more like the fit hubs wears with his t-shirts, so it makes Monkey look so grown up! We love it 🙂
I am so pleased with the quality and fit of all of these lovely clothes, and the best bit, all together they come in at under £30, which is brilliant!
We received these clothes free of charge for the purpose of this review, however all words, opinions and images are my own.