When I think of House of Fraser, I think of a big department store, the home of designer brands and luxury items. I don't, I admit, think of children's clothing. At least none that I could afford. I have written before I can be a bit thrifty, and I don't like the thought of spending more money on my children's clothes than I would on my own clothes, especially considering how quickly they grow out of them!
When I was contacted and asked to choose some children's clothing from them for £30 or under I was intrigued to see what clothes they had, and what I could get for the money. Well I have to say I was pleasantly surprised by the options available and the lovely clothes they stock. Luckily for me it was sale time and being the bargain hunter I am I wanted to see how may items I could get.
I think I did pretty well and got some gorgeous bits for both kiddies.
Monkey is wearing a lovely striped Benetton t-shirt and gorgeous cord trousers from Pumpkin Patch. I quite like the Pumpkin Patch brand but had never bought anything from Benetton before. Both are lovely quality and my favourite for baby/toddler clothes – machine washable and tumble dry-able! A must for me 🙂 It's difficult to get a photo of him standing still but here is a few shots of him in his lovely new outfit.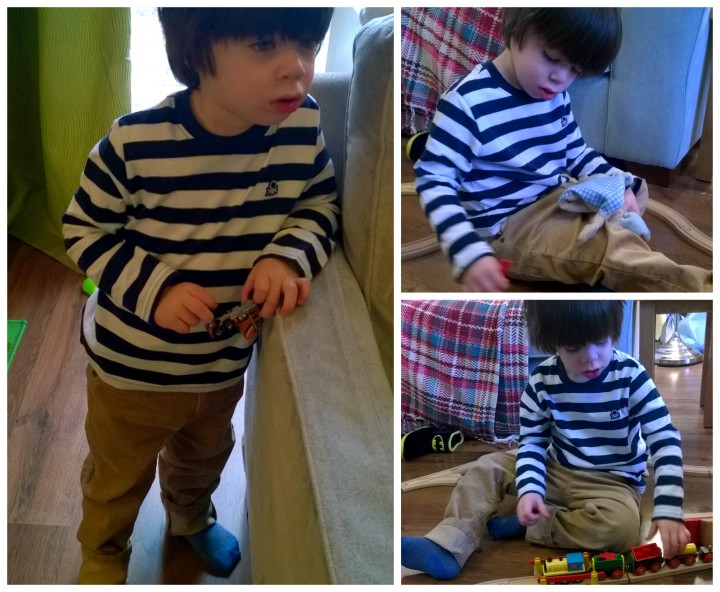 Little Miss is wearing a gorgeous onesie from Kite, a brand I hadn't heard of before but will be keeping an eye out for in the future. I couldn't resist the colours as they are just gorgeous and the material is extremely soft and snuggly. Again machine washable and tumble dryable and I think LM looks just gorgeous in it. She looks pretty happy in it too don't you think?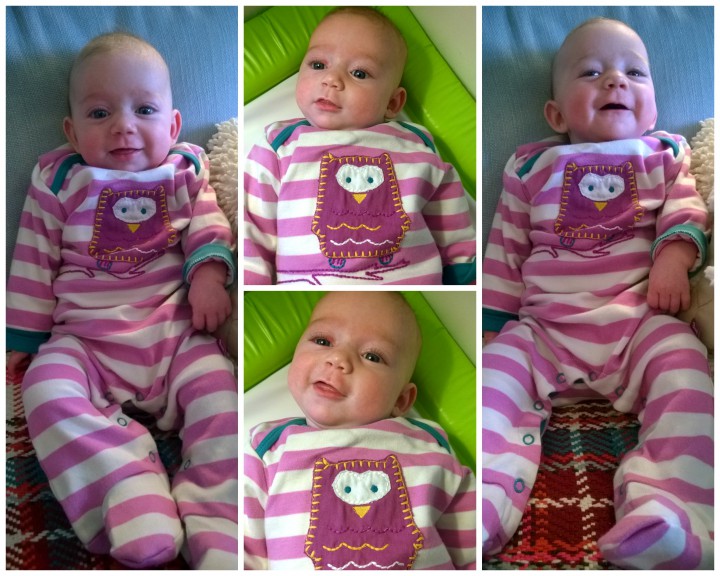 I am loving the quality of all of the clothes and they are certainly affordable so will be adding House of Fraser to the shops I consider when looking for children's clothes.
We received the clothing for free for the purpose of this review, however all thoughts, opinions and photographs are my own.