I remember making chocolate easter nests year after year as a child and it is a tradition we have carried on with Monkey, and will with LM as she gets older. It is such a great fun, quick, and easy make that kids of any age can join in with.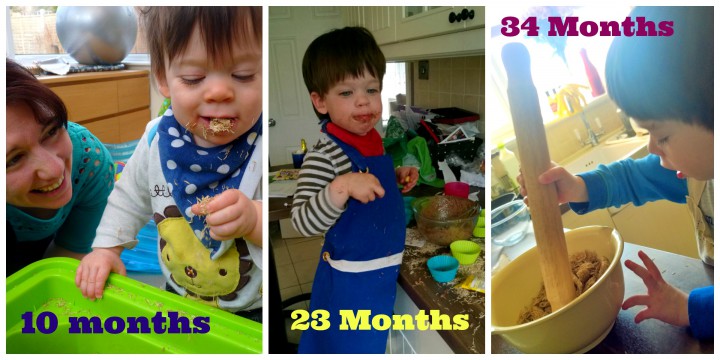 Monkey did it first 2 years ago at about 10 mths old, then last year at just under 2 and again this year. He still needs quite a bit of help but I imagine he will less and less help as he gets older.
What you need
400g Milk Chocolate (we love the Waitrose Belgian chocolate at the mo – it is delish!)
16 Shredded Wheat
2 packs Mini eggs (at least)
Cake cases (What size depending on how big you want them to be)
Now, we actually made a half batch this year as hubs and I are counting our calories and didn't want to scoff too many. so with 200g chocolate and 8 shredded wheat we made 24 small nests. We only had muffin cases so had to fill them half full. Fairy cake cases would have been better!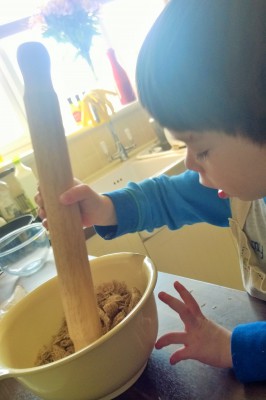 The shredded wheat needs to get broken into tiny pieces and this is the bit that kids of all ages can get involved with! Breaking it up and giving it a good bash is so much fun, I find using the end of a rolling-pin to be the best method though it can be a fun sensory experience for littlies to break it all up by hand too.
The chocolate needs to be melted, we do ours on the hob, melting the chocolate in a bowl over boiling water, but you can also do it in the microwave by microwaving in short bursts.
Then it is mixing time, which is fun for all ages, though you do need to give it a good mix to spread the chocolate throughout the shredded wheat. If you used more chocolate it would probably be easier but taste wise we prefer it not to be too thick and chocolatey.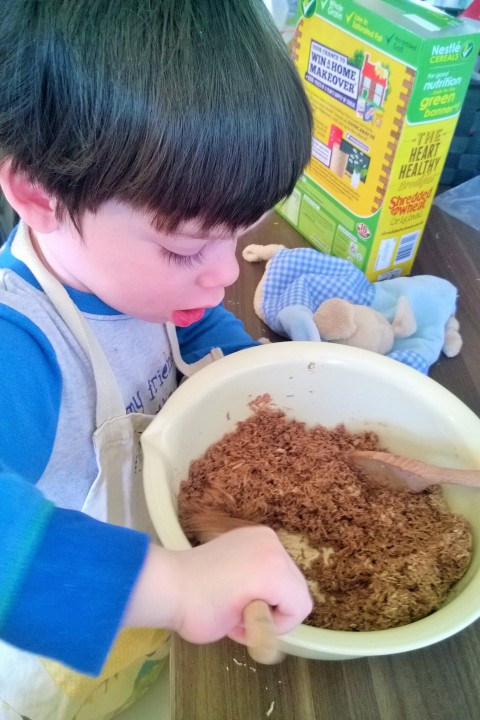 Dish them out into the cake cases and decorate your "nests" with mini eggs!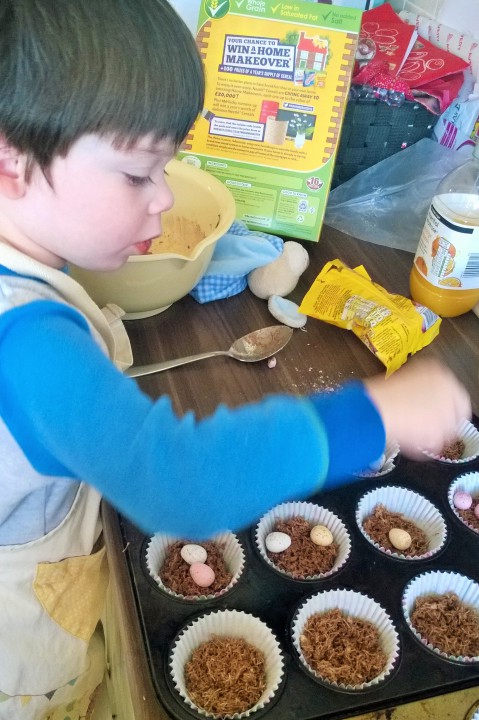 Like I say ours are filled quite shallowly as we only had muffin cases, and smaller cases would have probably worked better, but I don't think there is any hard and fast rule about what size they should be.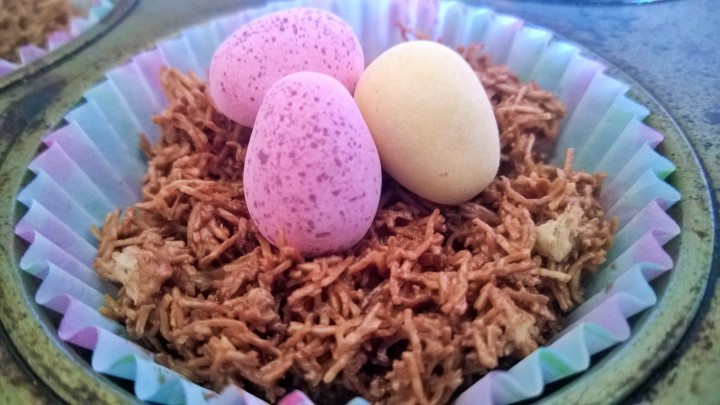 Do you make easter nests with your kids?