Hello and welcome to The Creative Challenge!!
This is a new weekly linky for you to link up any posts (new or old) about you challenging yourself to be more creative.
Please click here if you would like to find out more, but the basic premise is that you challenge yourself to be more creative. You could be trying to be more creative with playtime ideas or messy play, or with a new hobby for yourself. Push yourself to try something a bit more creative, then come back and let me know how you've got on. Even if things haven't gone quite as well as you hoped!!! We can't all do everything right all of the time,  but the important thing is to try something new and push ourselves. That's what this is all about!
My creative challenge so far hasn't been very successful at all!
You may have read about the disastrous attempt at cutting and sticking that was the Failed Valentine's craft attempt, which basically resulted in this: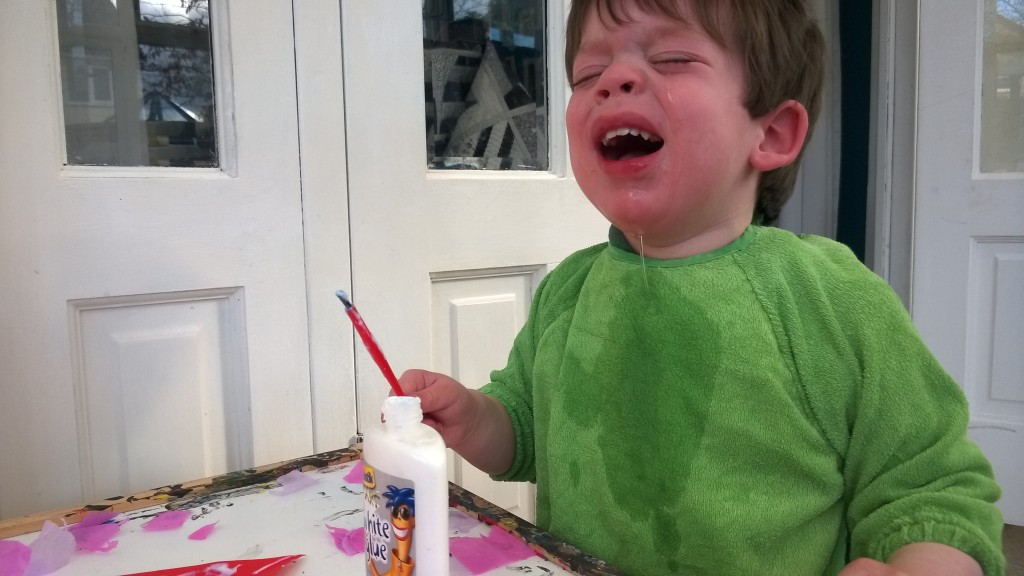 Like I say, it didn't go too well.
Not to be put off though I tried again, this time with glue sticks rather than gloopy glue. Once again though Monkey was obsessed with the lid , and trying to pick the glue out of the stick, but he was not so interested in doing any sticking. (We used foam shapes and googly eyes this time.)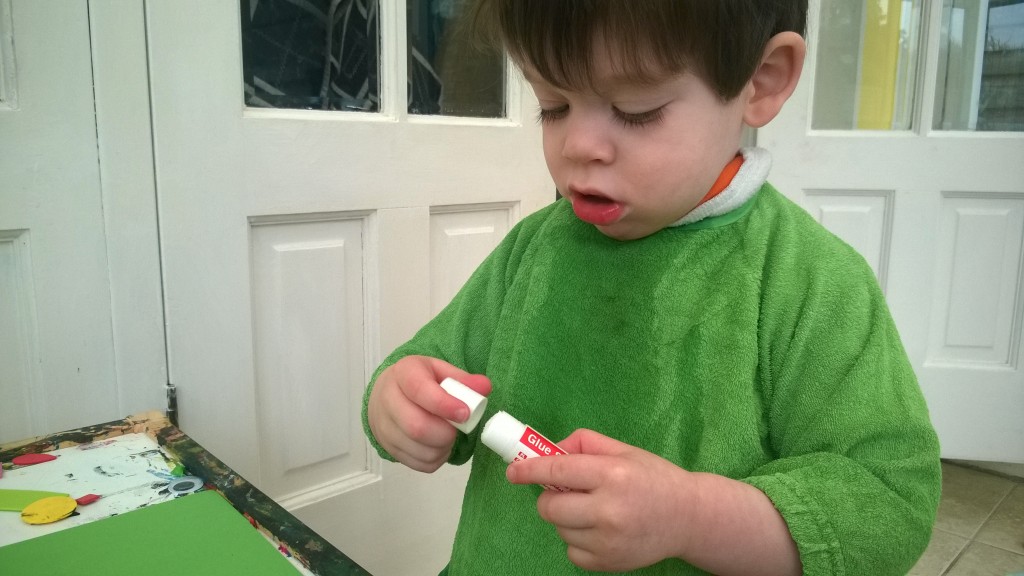 A couple of times I thought he was getting interested in the sticking, but no, if anything he preferred picking off the bits that I had stuck down!! Once again it did not go the way I hoped.
So we resorted back to good old fashioned stickers, which he loves sticking down. Not sure why he likes those rather than sticking with glue but hey ho!
He was quite happy so it wasn't an all out fail I suppose, even if it didn't go the way I hoped it would! The whole point though is that I challenged myself to be more creative – and I did  even if it's with an activity he's not really ready for yet!!
Right, now it's your turn to link up your posts, and tell me all about your Creative Challenge!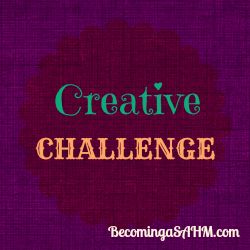 Here's how this works.
Write a new post (or an old one if it fits the theme) all about your Creative Challenge.
Grab the Creative Challenge badge (by copying the code above) and pop it at the bottom of your post (in the 'text' version).
Link your post  by clicking on the 'Add your link' button and filling in the form.
Linkys only work when we take the time to read each others posts and leave comments so please let's support each other and read and comment on as many posts as you are able to.
The linky opens at 6.30am on Wednesday and will close at 11.00pm on Sunday so there is plenty of time to join in.