It was Daddy's birthday on Wednesday and it also marked our first outing as a family of 4! I was feeling like a bit of a rubbish wife in the run up to Hub's birthday. With Little Miss arriving a week ahead of schedule all my plans basically went out of the window. One of his presents ordered early hadn't arrived (we knew it was a long lead time so wasn't a huge shock) and when I eventually got round to ordering the trousers he wanted, they didn't have his size in stock online :(. I had planned on baking cakes and doing all sorts but none of which happened!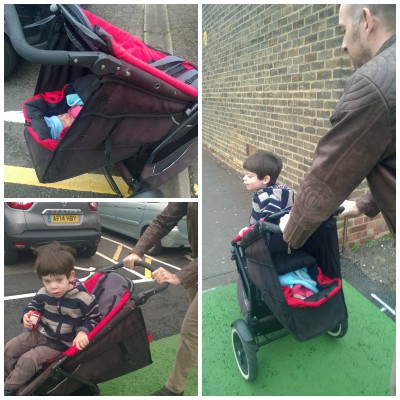 So I was feeling a bit rubbish about it but decided to pull myself together and make new plans. Tuesday night Monkey and I made a picture I had been planning for ages (post to follow) for him, which he loved. Then on the day itself as I was feeling pretty good we decided to have a little family outing. (I hadn't actually left the house since coming home from hospital the previous Friday).
We headed into town to try and buy Daddy's trousers in the shop! We set up the buggy with the double extender kit (bought 2nd hand on ebay) and thankfully it worked really well. Little miss was happy in the bottom section and Monkey happily perched on the new higher seat! We were in luck as we found the colour trousers he wanted in Daddy's size! Woohoo! He is so tall so can be really hard to find clothes that fit his long legs!
We then headed back to the car and out to a restaurant, a new Bella Italia has opened and we decided to give it a try. We had such a lovely, lovely lunch. Monkey was a very good boy and Little Miss slept the whole time. The waitress was lovely and took a little piccy for us to commemorate the moment! She also gave Monkey a balloon, which he loved, and he gave her one of his stickers, friends for life I think ;). The food was amazing too so all in all it was just a lovely outing.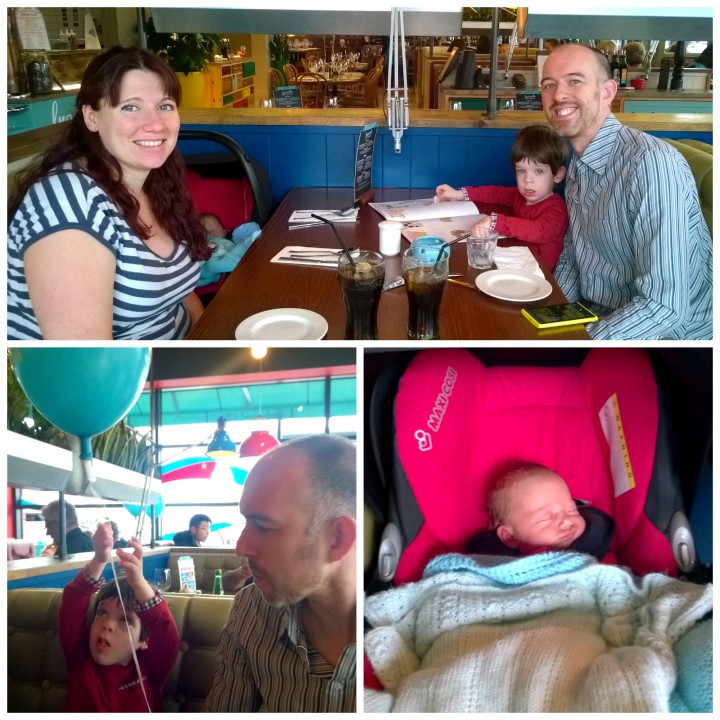 When we got home Hubs and Monkey had a bit of baking fun and made a simple cake together, lovely Daddy & Monkey time and Monkey was so proud of his cake! While he was napping Daddy did the buttercream icing and I did a bit of decorating on the cake.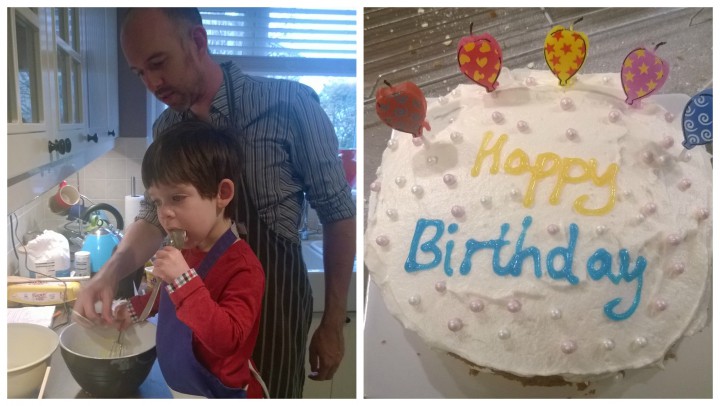 At tea time Hub's family came round for a yummy chinese takeaway, and Monkey was hilarious as he just wanted to show everyone his cake and basically stand staring at it the whole evening. So cute! He got a bit possessive over his Granny when she tried to cuddle Little Miss bless him and we can't really blame him for that, he loves his grandparents a lot!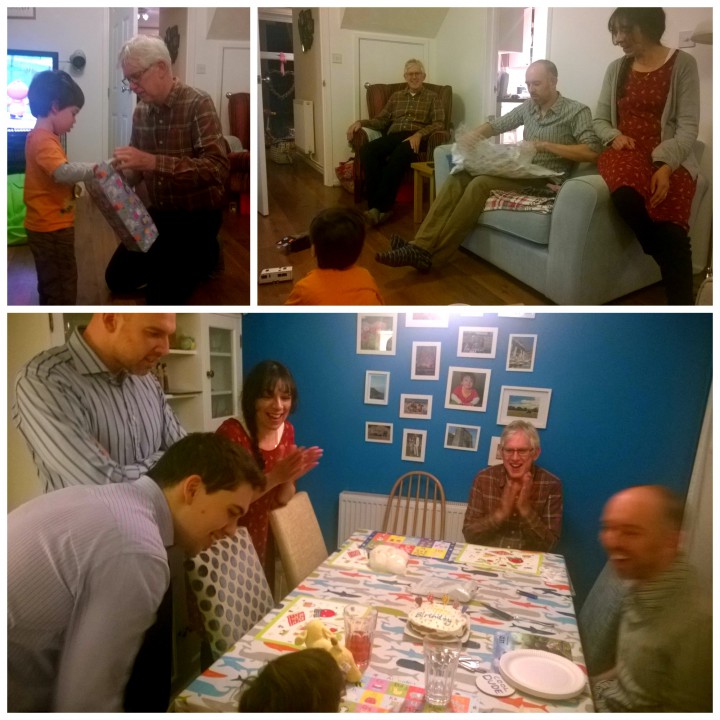 It was a really lovely, if long and pretty tiring day for me but Hub's had a lovely birthday and I am so pleased we got to spoil him a little, and spend the day together as a family. He said he was happy enough anyway as he has his little girl as his birthday present, but he definitely enjoyed the day too 🙂