You may have read that we have started Operation Garden Renovation this Spring. We had it in mind that we would get going with this project this year and with the sunny weather arriving, we have made the most of it and got out there nice and early.
At the moment it is all about clearance and creating a blank canvas we can work with. It was so higgledy piggeldy before and felt a lot smaller than it is. We had an idea in our head of how we wanted it to end up looking, but honestly, as the clearance has progressed we have changed our minds and are now uncertain of how we would like it to look.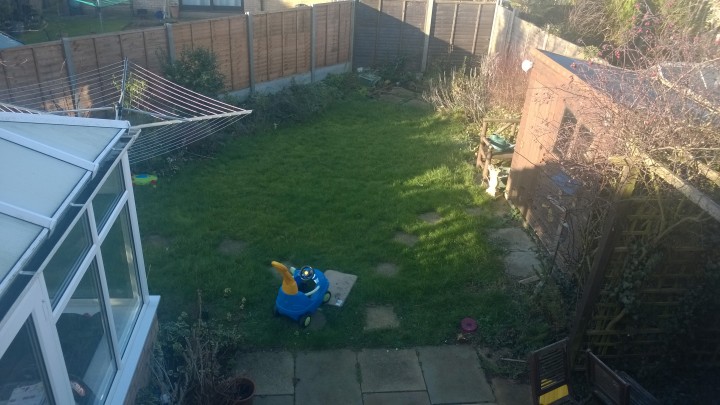 We have to think about how we are going to use the garden. While I would love a cottage style garden or an abundance of wildflowers, that look doesn't really fit with the space we have, or what we want to use it for. We have a child and hope to have another. We need space for them to run and play and explore as they grow. We want them to learn to ride trikes and bikes in the garden. We'd love them to play football, or have a swingball in the garden. I love the idea of waterfights in the summer.
We need open spaces. A mix of deck/patio and lawn. With some beds of trees and bushes and flowers too.
We originally thought that we would like a large decked area, pretty much where the existing patio was but going off diagonally rather than squared. However we realised that that area is hugely sunny, and actually it may be better to have the seating area in the one slightly shady bit of the garden, which is under the tree, behind the conservatory.
We're also wondering whether decking is the way to go, or to go for a patio. Not like the rubbish patio that was there before, but perhaps a curved path starting from the garage door, curving round past the conservatory doors, and opening out onto a large curved patio area. There are so many different designs of patios, with a variety of colours and shapes and sizes of stones.
Hubby really likes this circular design, and I do like it, but I' not sure how you then lead that into a path around the house…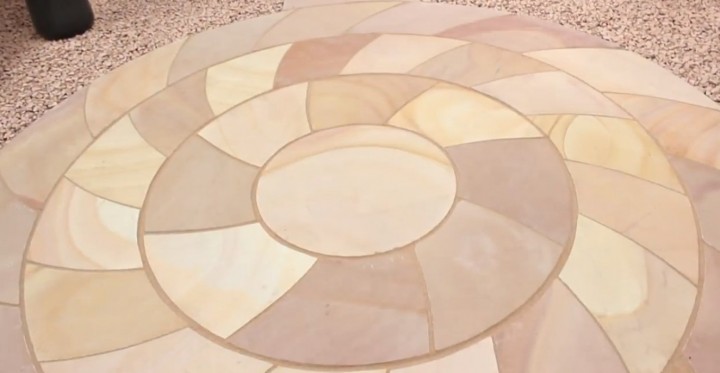 This is quite nice too:
 (Both the above Patio images come from Rose Landscapes in Peterborough)
We want most of the area to be lawned and then will have a few beds, and we would love to plant a few young trees, sort of spread around the edges of the garden, for a bit of privacy as they grow over the years. (Plus I have a hammock and I would love to be able to have a couple of trees to attach it to again! :))
We'd like some trees to give us some lovely colour and texture throughout the year. I'd love some beautiful blossom in spring, and some gorgeous russet or golden leaves in the autumn.
Perhaps a Japanese Dogwood for some nice blossom?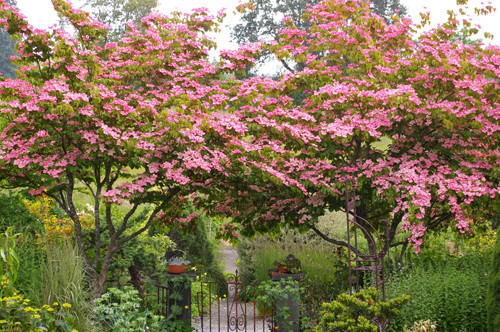 and a Chinese Tupelo, or Oriental Sweet Gum for autumn colours?
These are obviously rather large specimens and we will be starting off with much smaller versions of these!
Then we will think about bushes (love a nice hebe), get some spring bulbs in for next year and plan some summer flowers too.
LOTS to think about with this garden renovation. We are doing well on the clearance front (more to come on that on Wednesday) but I think we will need to get an expert in to help us decide on patio/deck and the designs etc. as we hope this renovation will be the only renovation on the garden and last for many many years to come. We don't want to make a hasty decision and then regret it within a few years (or months!).
It is good fun though, we have got a real project to sink our teeth into, and a blank canvas so we can make our garden exactly how we want it to be… if we can figure out what that is!!
I am linking this post up with Iona and Jocelyn for The Theme Game, as this week's theme is Gardens.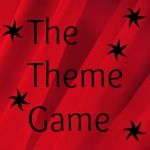 I am also linking up to the lovely Sara for The Prompt, which this week is all about Spring Projects, and this is very much our Spring Project!
All of the above images (bar one) were obtained from a Google Image search, I do not have copyright for any of these images and are merely using them for illustration purposes