Mama H at Thursdays Child, Friday's Thoughts has started a lovely linky called Family photo Friday which I think is a really lovely idea. The idea is to share a family photo from the week just gone so that by the end of the year you can chart the growth and changes. I think that is a fab idea as we take so many photos and it's lovely to see how much they change.
So here is my photo from this week!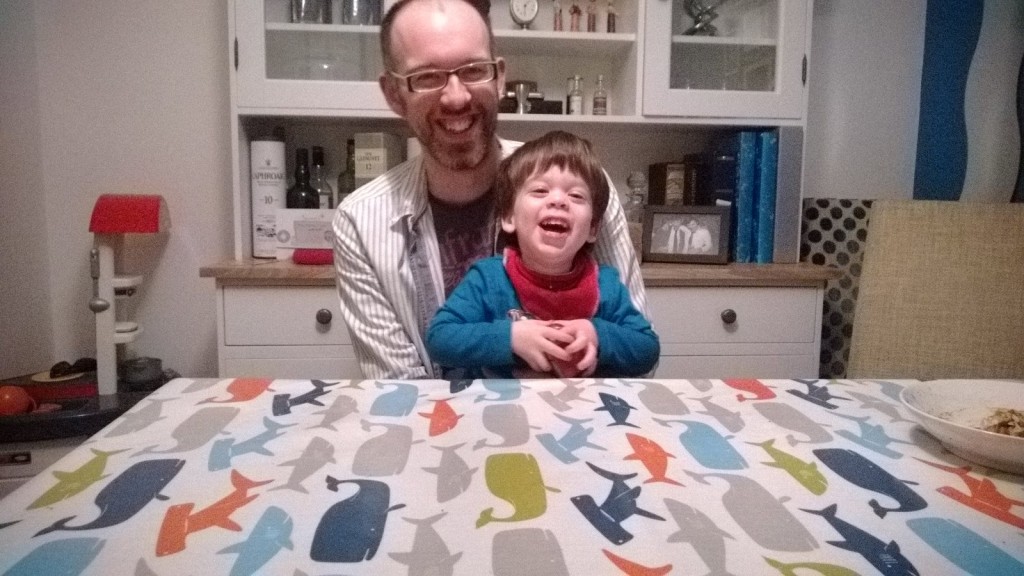 It was taken after tea on Saturday night and we were playing cars across the dining table. Monkey was loving it so much and really had the giggles and I just think this is such a gorgeous piccy of him and his daddy having fun together. Don't you just love the sound of toddler giggles? Best sound ever in my opinion!
Thanks Mama H for starting this lovely linky and thanks to Jocelyn at The Reading Residence for introducing me to it! I look forward to watching the little ones grow in these photos.