This weekend we went away to visit some friends of ours in Newcastle. After the disastrous visit that was bank holiday weekend we were slightly apprehensive. We knew that it was really because Monkey was so poorly that we struggled last week, but still I was definitely a little on edge as the weekend drew near.
Really though, it was unfounded. He coped reeeeally well with the journey. 3 hours is a long time for little man, though we had a good long stop after about 2 hours. By the end of the journey he was definitely ready to get out of the car but he did so well. He was so happy in their house and took to them all really well considering he was only a few weeks old the last time that we saw them! We went to the beach, played in the sand and generally had loads of fun together.
He slept really well, both at naptime and at night and was just a very happy monkey. We had spoken beforehand so all he could have all his favourite foods (baked beans, fish fingers, peanut butter on toast etc.) to avoid added stress at mealtimes. We really couldn't have asked for him to be any better! Our friends have a gorgeous little one too who is nearly 7 months old and such a cutie. After months of colic and reflux issues they are all doing really well and starting to get into a good routine and good night-time sleep. So with both babies in bed us adults got to have a lovely dinner with wine and good catch up, with lots of sharing of experiences with the babas!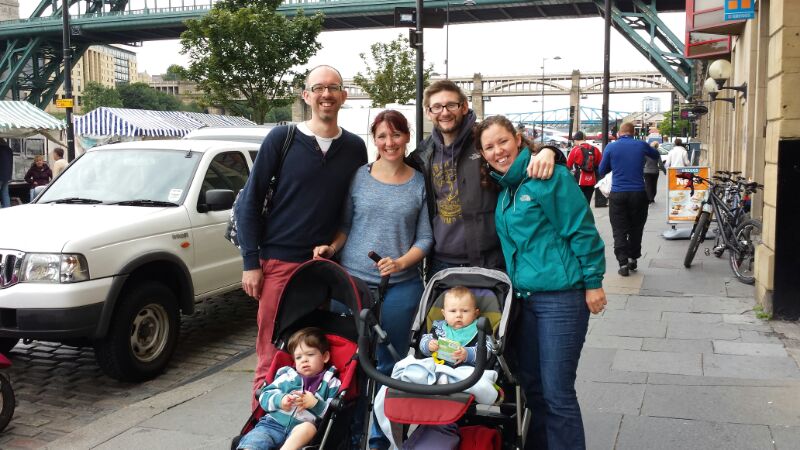 I'm not sure what it was, but the whole weekend was just so so lovely and so relaxed that it felt like a mini holiday. Both hubby and I had been feeling a bit run down after the bank holiday weekend. With Monkey and hubby both having colds, and a busy week we were both just a bit of low. The house was a tip as well as Monkey hadn't been sleeping much and because I was low and tired I got lazy and the housework definitely suffered. It's amazing how a lovely relaxed weekend with good company and a happy Monkey just turned that all around. It felt like we had had a whole week off it was so restorative!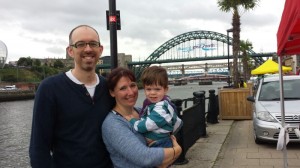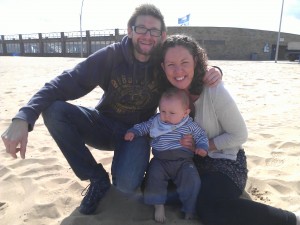 What was great though, was that when we got home on Sunday evening, after dinner together, and once Monkey was bathed and bedded we both felt we had the energy to do some cleaning! I would never have predicted it but we spent a good hour thoroughly cleaning the lounge, kitchen, dining room and kitchen and both felt so much better to be able to relax in a toy and crumb free house!
We have agreed that from now on, once Monkey is in bed at 7.15 we will have a half hour spruce of the house to keep on top of things, rather than just sitting down to watch the TV immediately. I really hope that we can make it last as the house is looking really nice!
I've also revisited my white board of jobs. I mentioned this a while ago and it has been working some of the time. But what I have decided to do now is break the jobs down into days. I am now allocating myself 1 or 2 jobs to do per day to spread the housework out across the week. I'm not the most motivated housewife, and the housewife side of being a stay at home mum is probably one of the elements that I have struggled the most with, so we shall see if this helps! So far this week I have cleaned the kitchen floor, done the dusting (for the first time in ages I have to admit) cleaned the shower-room and done next weeks meal plan and food shop online. Going well so far!