On our holiday last week we spent a lot of time at the seaside. At Gorleston beach to be precise. Just south of Great Yarmouth there is free parking right next to one of the loveliest beaches I have been to in a long time.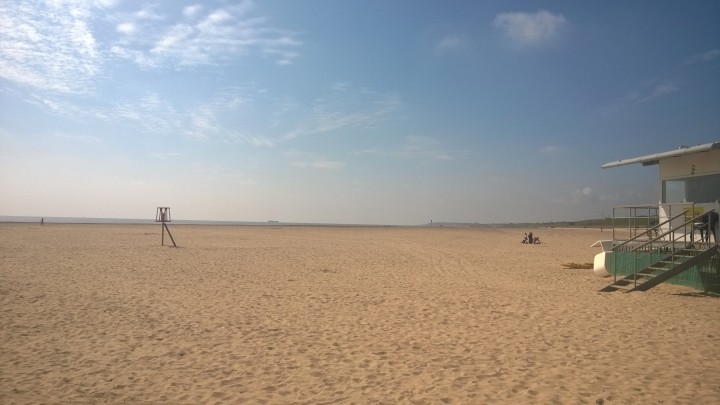 The sand was golden and smooth and the whole place was very clean. The beach was huge and even on the weekend it wasn't very busy. I really wish we lived nearer this beach than 2 1/2 hours away!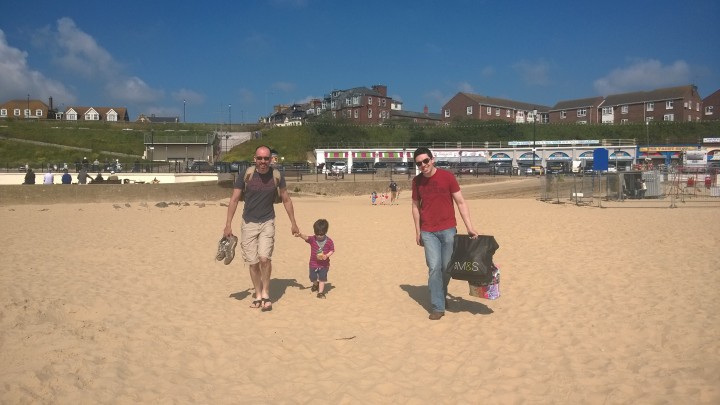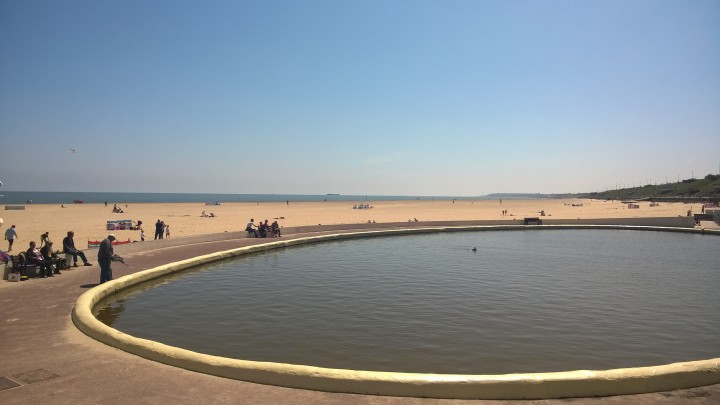 There is a lovely little row of shops selling fish and chips, ice cream and the usual beach paraphernalia, buckets and spades etc, everything you need to have a really lovely time at the beach. Hence we went there a lot! It also has a lovely little boating pond though I have to say I'm not sure Monkey even saw it! Monkey loved playing in the sand, and just kept himself so busy with it, it was fab! Daddy was trying to build some sand castles, and was most perturbed by the fact that Monkey just wanted to knock them over straight away! Monkey was having huge amounts of fun though which was the main thing!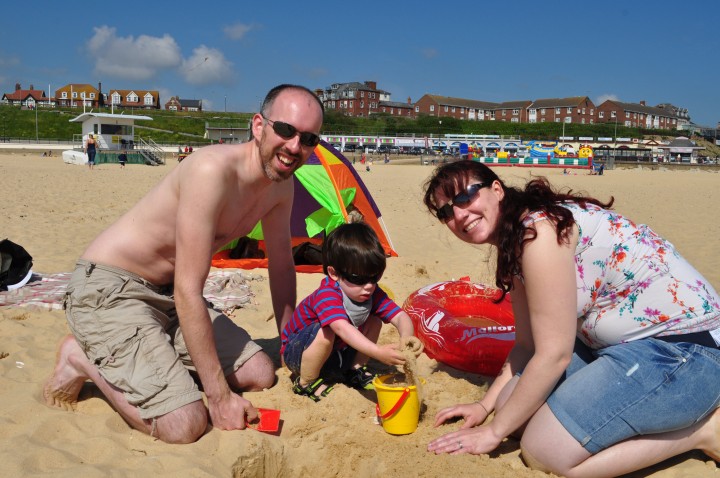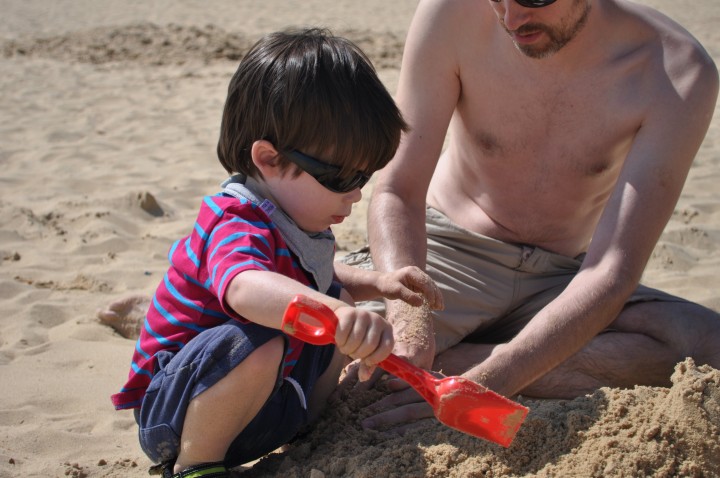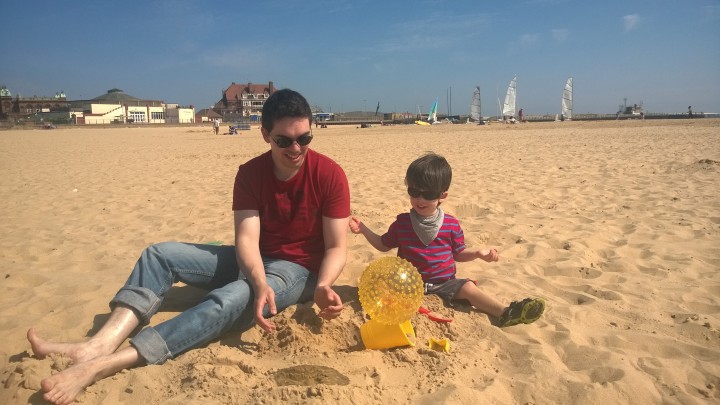 Us grown ups very much enjoyed having a nice paddle in the very cold sea, though Monkey was not a fan of it! He was much happier just playing in the sand.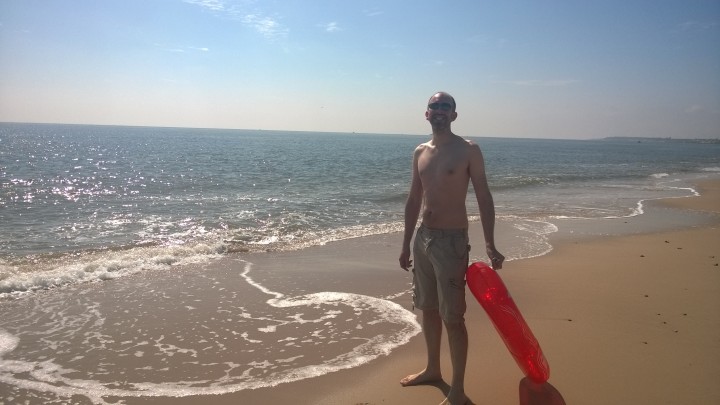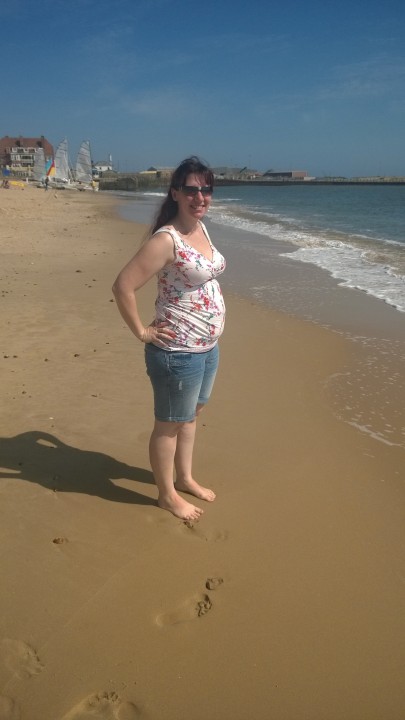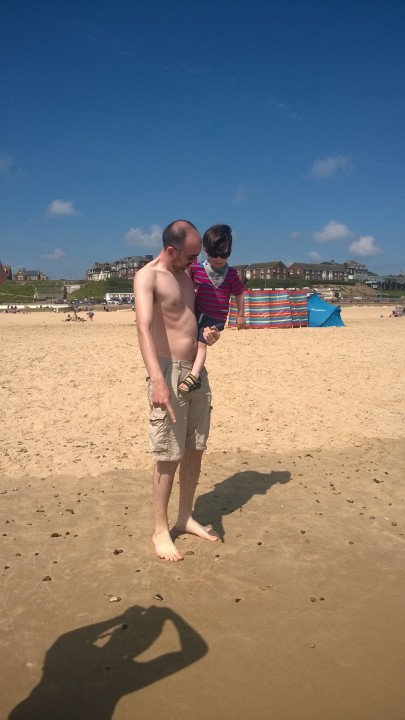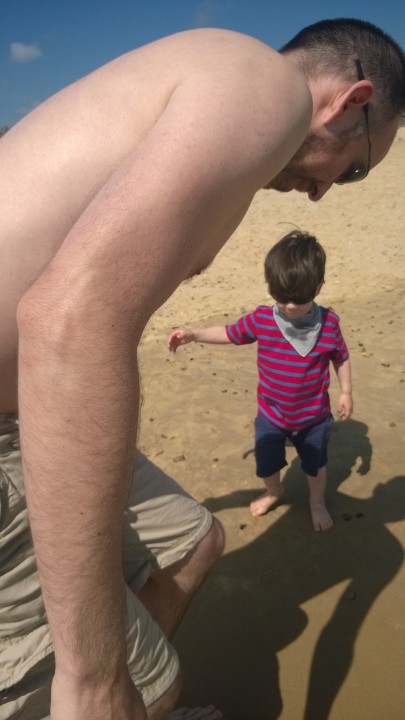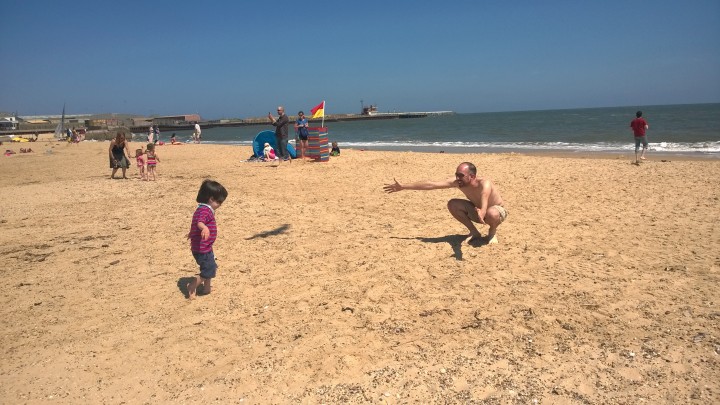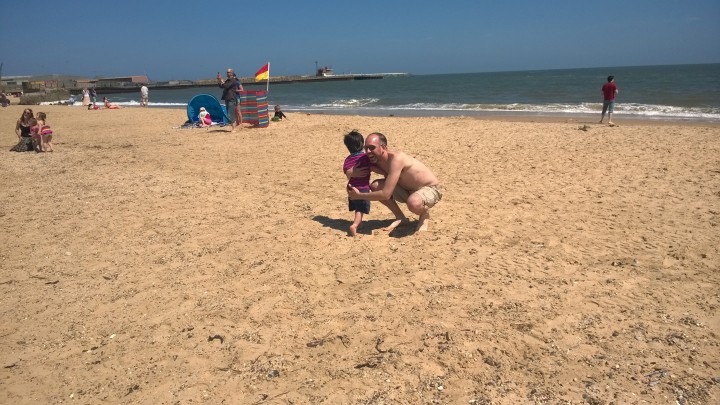 On one visit daddy made Monkey a car to sit in.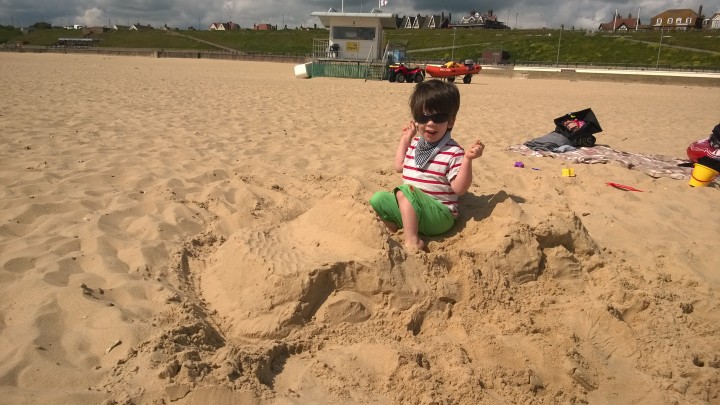 And on our last visit, I managed to distract Monkey long enough that Daddy could build a few sandcastles. With there being more than one, we managed to persuade Monkey that it was fun to count the castles, rather than just knock them over!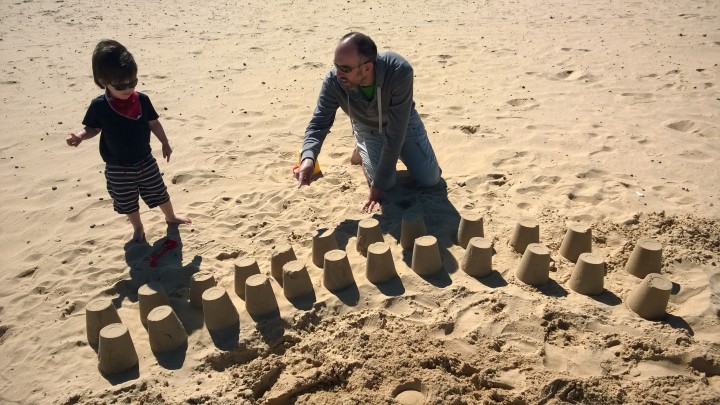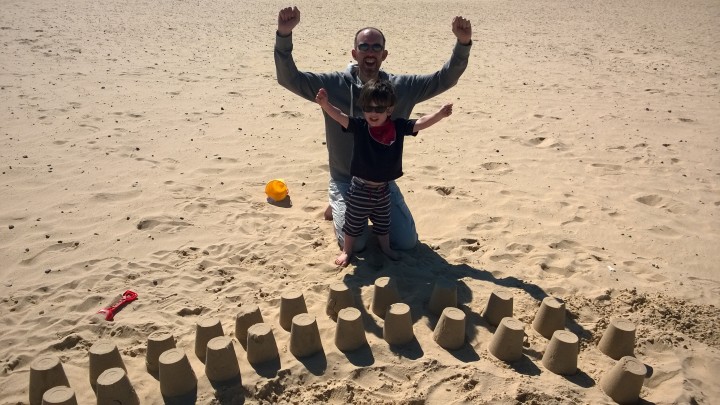 So daddy built more and more and more and I think in the end there was over 60 sandcastles! Possibly overkill and definitely more than Monkey could count! Monkey loved it though, and he also randomly loved the huge hole daddy had made in the centre of the castles (to get enough wet sand for building). He kept wanting to get in it, even though it was up to his neck!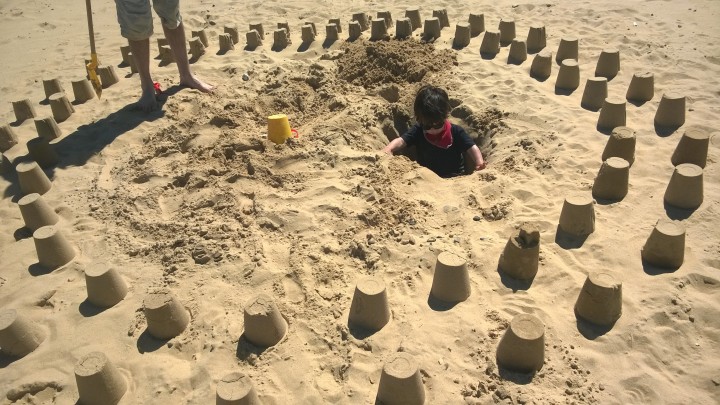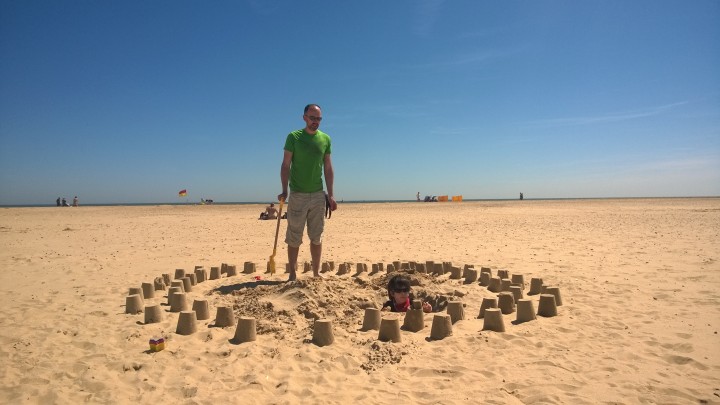 Though when daddy got down even further (and struck water) Monkey instinctively knew not to go in there, he nearly did once, then planted his legs on either side to stop himself going in, which was really amusing. I was glad though as it would have been over his head!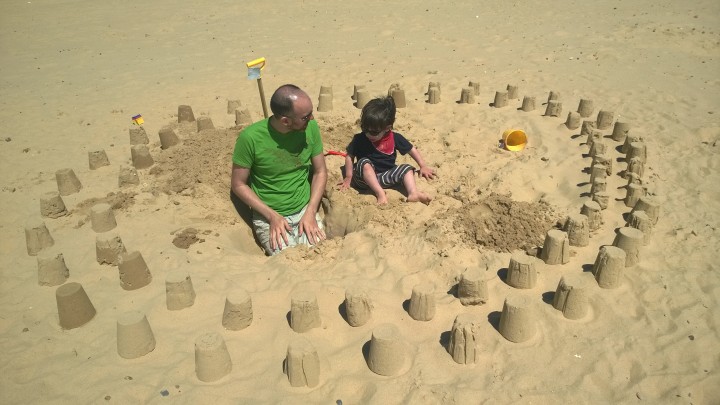 We all very much enjoyed our time at the beach but I have to say I think daddy was more interested in all the building that Monkey was! It was a common theme though as I heard at least one other daddy complaining after his kids destroyed all his hard work! Who's the bigger kid in your family when you go to the beach?