Not to far from where we live is Sacrewell Farm. It is a great child friendly place to go and I have blogged out it before. It is lovely but the entry price is a little expensive for us to be able to visit too frequently. Last Saturday they had an open day which meant it was free entry for everyone so they could talk about what was happening over the year. Well we couldn't resist so we wrapped up warm and headed over.
Of course being a free open day, it was packed! They have an amazing play barn and we had hoped to have a play but there was a queue to get in throughout the day and we decide not to bother. It was actually a lovely sunny day and we wanted to make the most of it by being outdoors even though it was freezing and very, very muddy!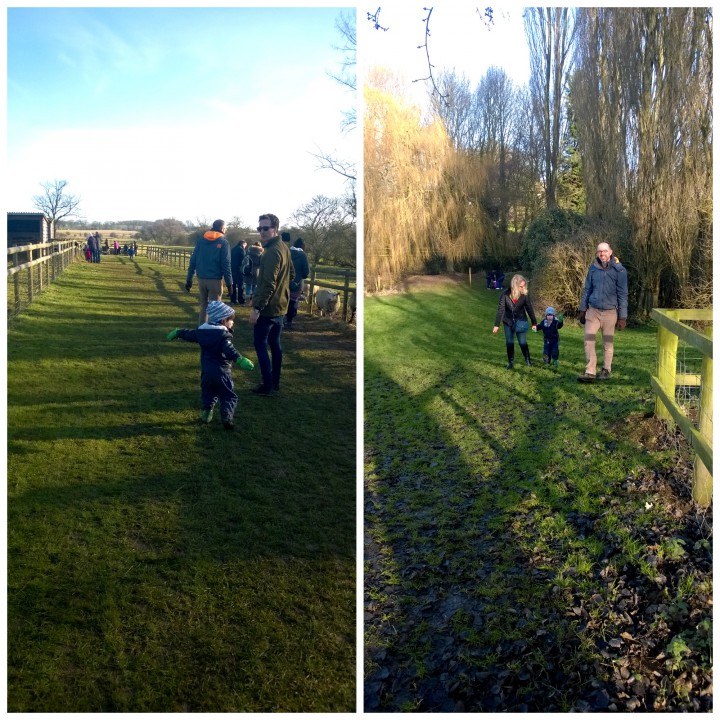 Monkey loved seeing the animals (even a pretend one!)…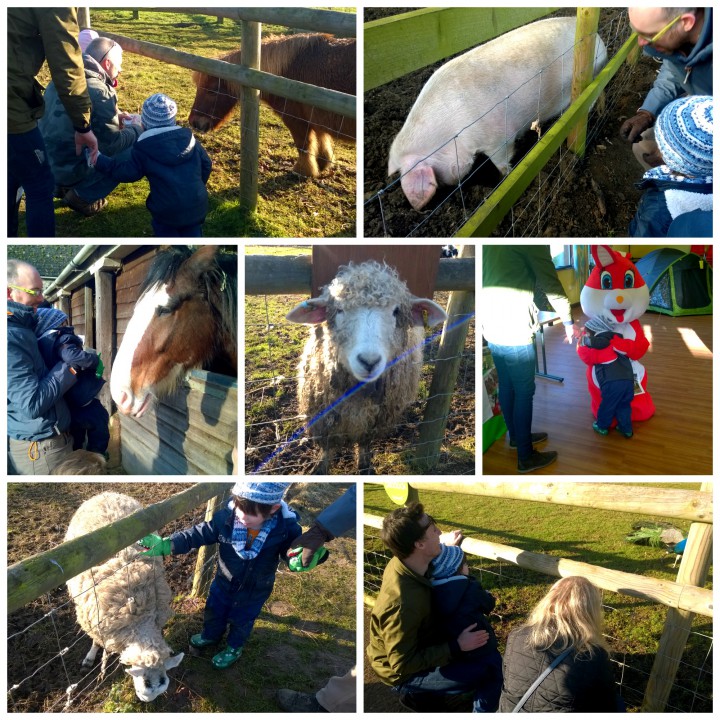 though we all got a fright when he went to say hello to a goat, and it rammed the fence trying to get at him! It shocked us all but thankfully Auntie Ericha saved the day by telling Monkey that the goat was just saying hello. It was a bit scary but we know what Monkey is like for getting scared and that fear hanging around for a long old time, so it helps to persuade him that it wasn't that scary really!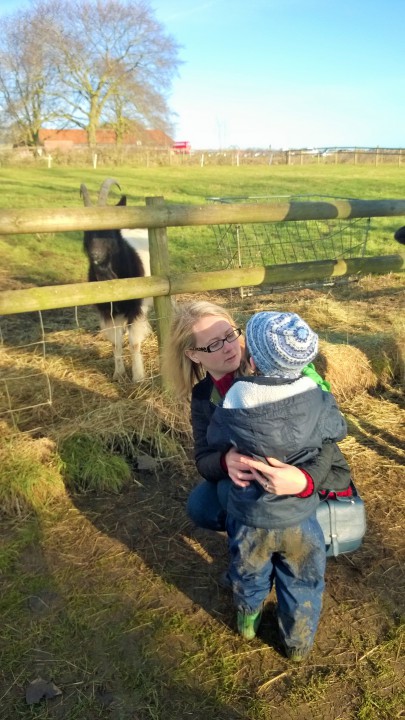 There is a little stream running through the farm and who can resist a game of pooh sticks? We have tried to do it with Monkey before but he didn't really get it at the time. This time however he loved it!
So much so that he didn't want to stop in fact and just kept saying all day "I know, throw sticks in river!" over and again! We have created a monster!! 😉 I don't mind though, I have such strong memories of looking for sticks to play pooh sticks with as a kid! Such great simple fun 🙂
Do your kids love pooh sticks?