We love spending time outside with the kiddies, and not just on days out, but also out in our garden. Some readers may remember that we had a project a couple of years ago to completely renovate our garden. We have been so pleased with the results and spend so much time out there.
It takes maintenance though so there is a lot of time spent gardening which so far the kids love being a part of. So when Poundland got in touch about their new range of gardening tools, the Charlie Dimmock range, I was immediately intrigued. To be honest I was surprised initially as Poundland is not the first place I would think of to buy gardening tools, but the selection they have looked great. We chose a few things we thought we could put to good use and test out then got out in the garden.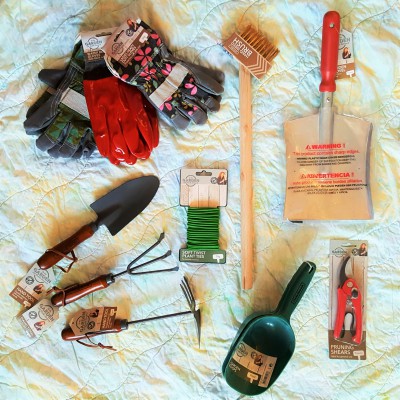 Monkey loves digging and his grandparents recently bought him a plant with his name so he and Daddy set to planting.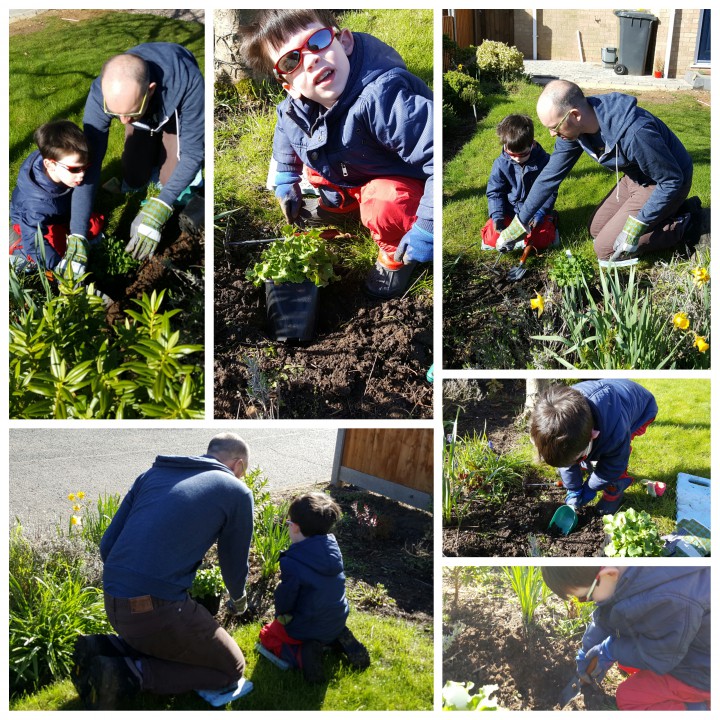 Monkey and I then did some necessary, but let's face it, unexciting weeding together.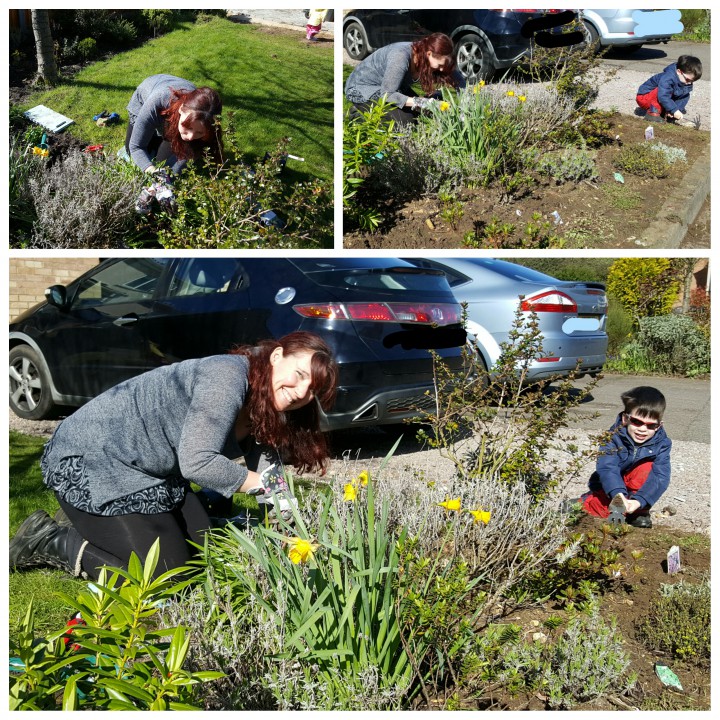 Even LM got involved and did some digging with her big brother.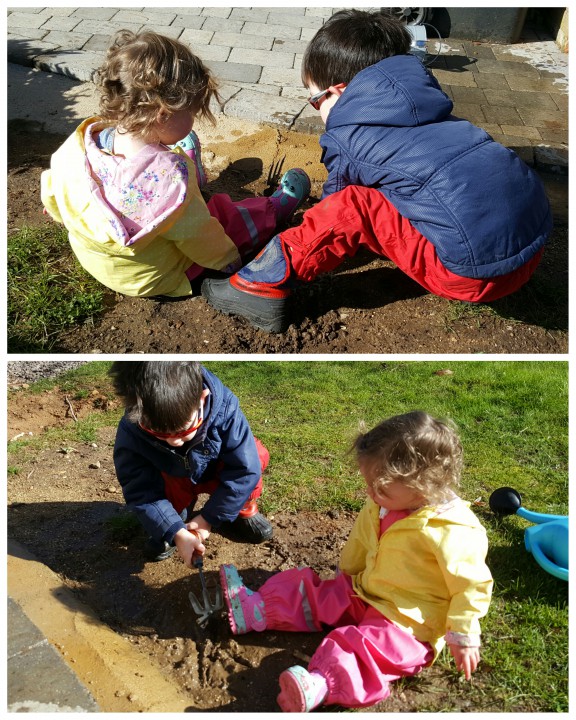 So how did the products do? Pretty good actually considering the price of them. The gloves are a good size and definitely do the job of protecting your hands from the dirt and prickles. The stitching on them isn't amazing so I can see they probably won't last you years and years, but then I don't expect anything I can buy for a pound to last that long and spending £1 on a pair of gloves every now and then wouldn't be too much of a hardship.
The scoops were really good for digging loose soil and will be very useful for all sorts of things. The brush is just what we needed for cleaning the weeds in the block paving. We had previously bought one from a leading diy chain for around £5 which snapped in two. This much cheaper version is already doing better than that one.
The trowel and other tools do what they say on the tin. As with the gloves the quality may not be amazing, the trowel is a bit bendy in hard earth or when digging vigourously, but again, for the price you really can't complain and they do the job. There are a couple of bits that we are yet to try out but they see, to be of a similar standard and no doubt they will come in useful.
On the whole I am really impressed with the Charlie Dimmock gardening range from Poundland and am pleasantly surprised. I will definitely consider Poundland next time we need some gardening supplies.