It's really turned a lot colder here lately and winter is well on the way. My little toddler can be inclined to laziness and would probably be happy sat in front of the telly all day long (I say sat but she rarely actually sits still, she climbs and fidgets and wriggles and goes and potters and comes back again) but she likes the tv on and she likes to be inside. While that is all well and good some of the time, I don't like that much TV time for her, and it does both of us good to get out and about.
Fresh air is good for her and there is so much to see and explore outside of these four walls… Plus I go a bit stir crazy indoors. A change of scene and some fresh air really refreshes me and makes me a better mummy the rest of the time, so I definitely need to get outside, whether madam likes it or not.
It can be tricky to persuade her though, especially now it is cold and wintry out, and the more she says no the harder it is to motivate myself when it is cold too, but still, it is necessary. So I have a few tricks to tempt madam out the door even on the cold days.
Bubbles
I'm yet to meet a child who doesn't like bubbles and they are used regularly in our house to get us outside. A wand is my preferred tool as it is easy to get big bubbles, but I will use whatever we have.
Both kids enjoy a good chase of some bubbles and I must admit I think they are so pretty… I may have 1 or 2 (thousand) pictures of them!
A ball
Simple choice but again it works, both my kids like a good chase of a ball and giving it a good kick about. We have had some lovely sibling moments out with a ball too. (and some less lovely moments in truth, they are siblings after all!)
My bike
Thankfully LM loves a ride on the back of my bike and even seeing her little helmet will get her racing to get her shoes on. We are lucky to live very close to a country park with gorgeous views and lovely play parks. The other day LM didn't want to get down and play, but she loved seeing the ducks on the lakes, shouting "choo choo" near the train tracks and neighing at a horse in a field, and I got a bit of exercise too.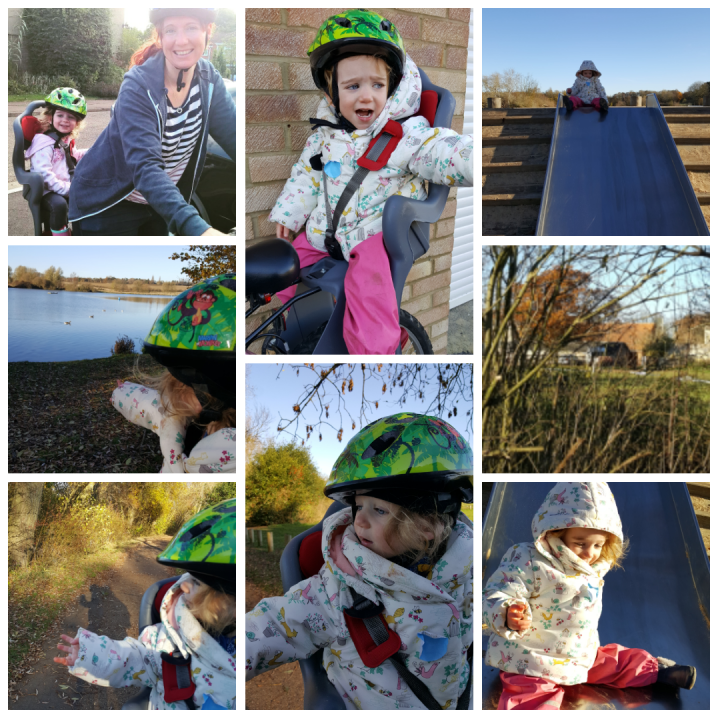 Friends
One thing LM is, is sociable, and our girl loves seeing our friends and family. One sure way to get her out the door is the promise of seeing some of those. We have some very good friends who live close by. Their eldest is at school with Monkey and their youngest is a little older than LM. Add the promise of meeting them for a bike ride and well LM is literally running for the door (seriously she did this yesterday, I have never seen her move so fast as when I suggested we get on my bike and go out with them ha). The kids have a lot of fun together and LM adores their Mummy the most of all I think haha.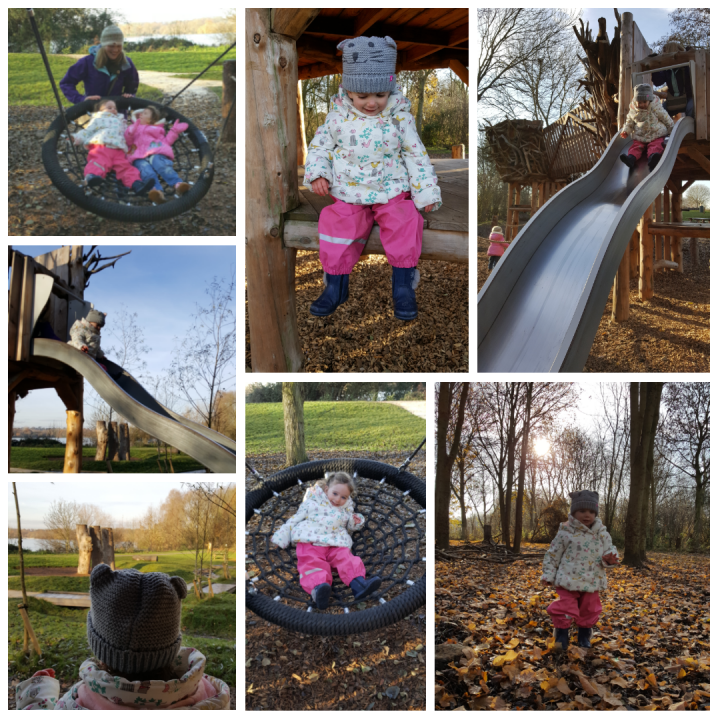 Food
I don't use this too much but there have been a couple of times recently where I have persuaded LM outside with the promise of a treat. Bribery I know but sometimes the end justifies the means and we ended up having a lovely time in the garden, away from the tv, all thanks to half a mini twix bite (I may have eaten the other half haha) !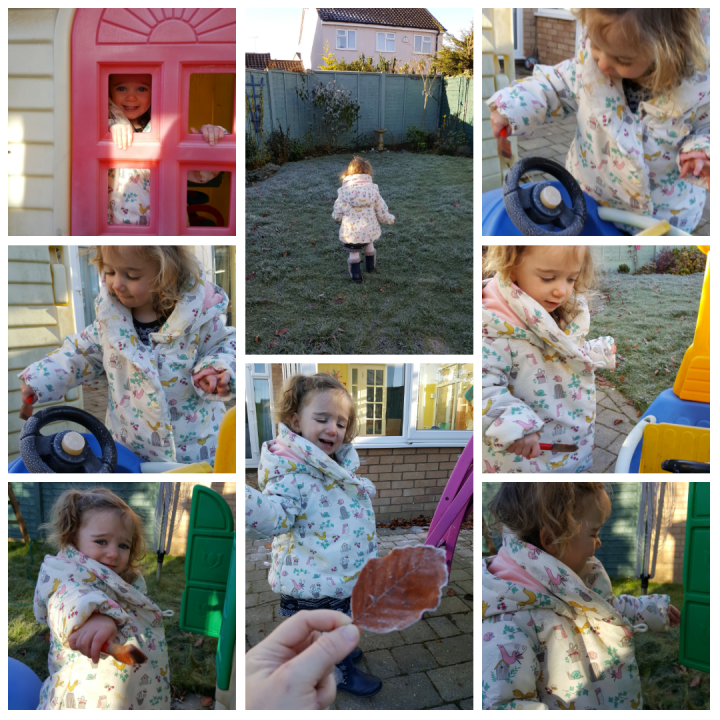 Winter can absolutely be a time for snuggling up in the warn with a hot soup of a warm drink… But it's even more fun to snuggle inside when you've had lots of fun outside first. You can see a few more simple ideas for playing outside in the Winter here.
Do you like getting outside in the Winter? What are your top tips for getting the kids outside?
My word of the week, is "outside"