After Tumble Tots on Tuesday, Monkey and I popped round to my mums for lunch s she had a fairly quiet day. Nothing too exciting you would think but the simplest of things made for the happiest of occasions.
My mum had got some toys and bits out for Monkey to play with so for a while we were building blocks, then they disappeared (and I enjoyed a rest) and it turned out Monkey had led Nanny upstairs on the hunt for more toys! He found his fave – which is just a little pull back VW Campervan. So simple but he LOVES it.
After lunch we had the best fun whizzing the car backwards and forwards down the hallway. I left my phone at home (and felt lost without it) but thankfully managed to catch a few shots on my mum's tablet.
I love seeing them have so much fun together!
Lots of mimicking going on (from both of them!) 🙂
Then Monkey decided Nanny's legs made a great tunnel, he went back and forth numerous times, even though he doesn't really fit and nearly knocked her over! Poor Nanny!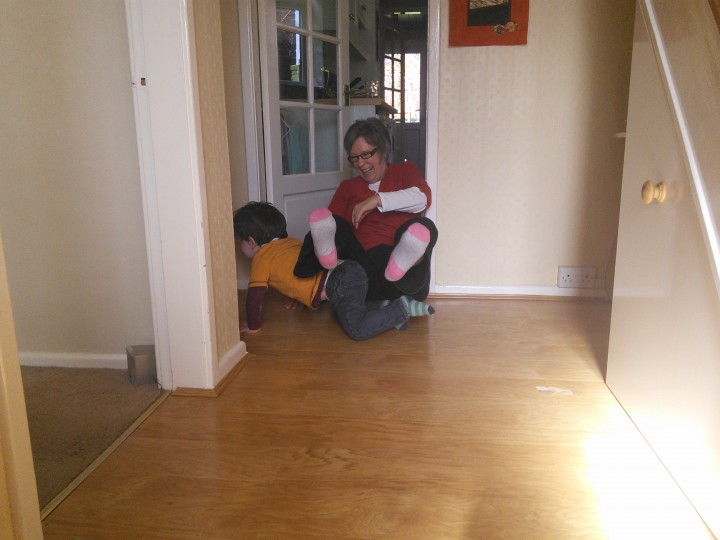 I love this shot of the pair of them following the car into the dining room!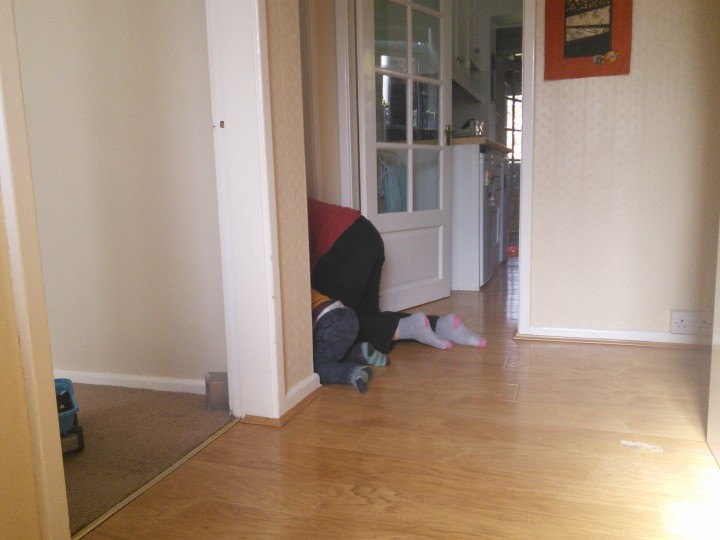 Monkey loves his nanny!
He was very spoilt as Nanny had made chocolate chip muffins for us as a treat – they were Yummy and Monkey loved his!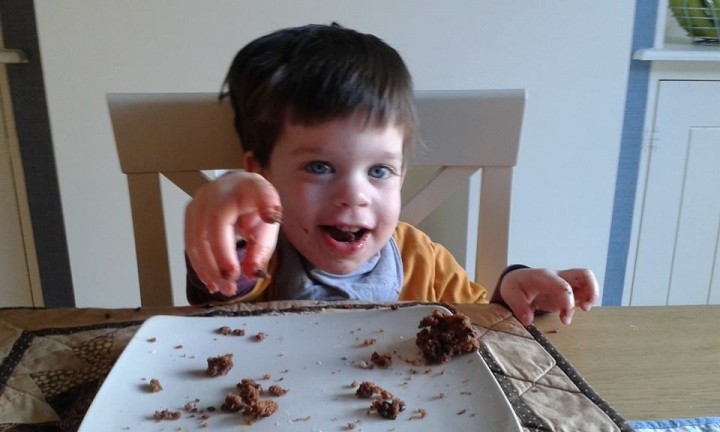 Just good, old fashioned simple fun with his Nanny, we all laughed a lot and it was just lots and lots of fun 🙂
What simple things do you enjoy with your little ones?