One of the things I was really looking forward to on our little holiday to Yorkshire recently, was visiting some good castles. I love a good castle, the scale, the history, I just find them fascinating. Our base for the week was near Thirsk so we were not far away from the North York Moors. On the southern border of the moors is the small town of Helmsley, home to Helmsley Castle. I thought it looked like a good place to visit, especially as it was only around 20 mins from our holiday cottage.
What I hadn't realised, from the little research I did, was quite how close to the town it was, with the ruin of one tower very much looming over the town – this tower was an addition, actually built solely to intimidate the residents of the town.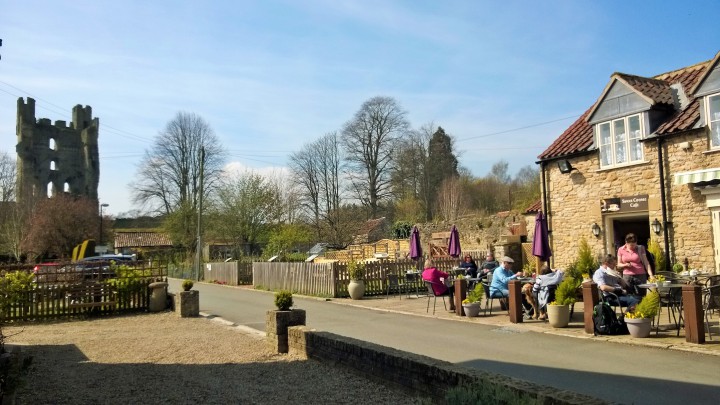 I have to admit we struggled a little to find the castle. Obviously we could see it as we drove into Helmsley but was very unclear how to actually get to it. Signs for parking in a couple of places but nothing that actually said parking for the castle, which would have been helpful! So if you go, look out for signs for "Long Stay" parking and that will take you to the right place.
On arrival there is a lovely model of how the castle used to look, and there are a couple of different routes you can take to enter the castle – with LM in the buggy we were advised to take the slightly longer, accessible route, which led us to the barbican where there are some very cool bronzed statues.
Monkey had a fab time running around, exploring and climbing on the castle walls.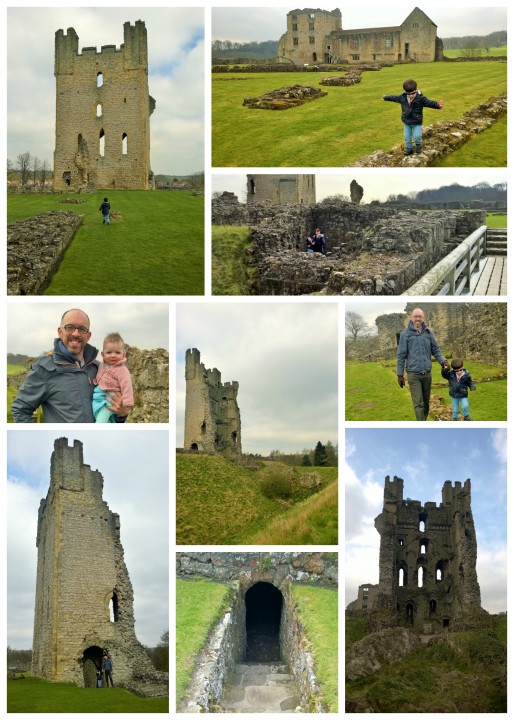 There were places where hand-holding was a must, especially walking around the edge of the moat, and inside the fallen tower, to make sure he didn't do himself a mischief. It was a grey morning when we arrived but the sun thankfully came out and after looking inside at some of the well preserved rooms we had a nice little picnic.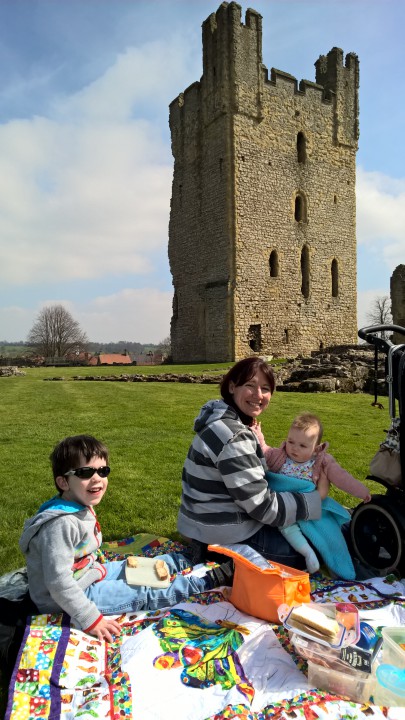 With the sun fully out and LM having a nap we then had a lot of fun spinning in the sunshine, chasing bubbles and generally just having a lovely time with Monkey.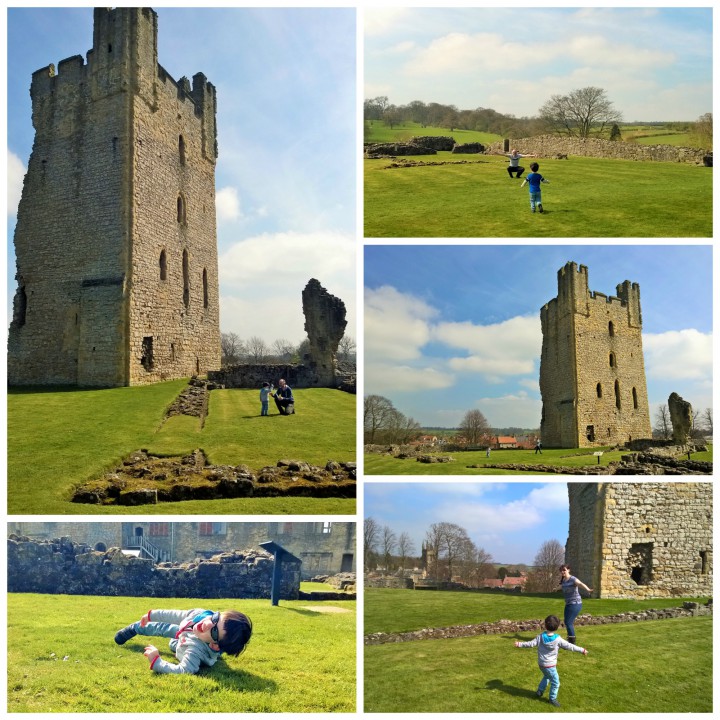 We then wandered into Helmsley itself which is a gorgeous little market town with lots of lovely little shops and tea rooms where you could happily while away some time.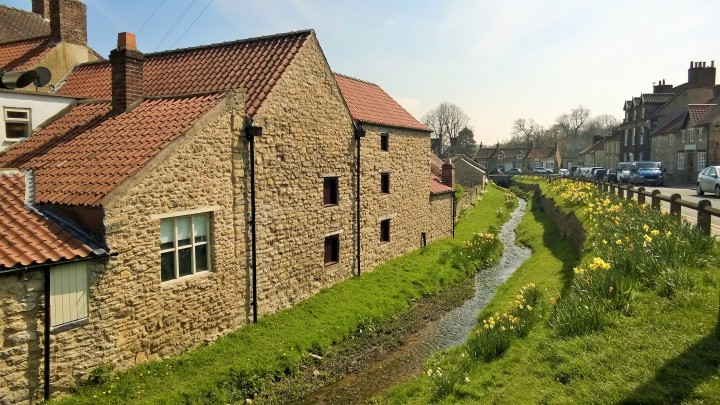 Visitor Information
Helmsley Castle is managed by English Heritage and you can find the opening times and prices here. At time of writing it was £6 per adult, £3.60 per child and under 5s go free (perfect for us). We thought this was an ok price was as we didn't find there was enough there to stay the whole day.
There is a shop but no refreshments available so take a picnic, or you can easily walk into Helmsley itself where there are plenty of tea shops and cafes to choose from.
As mentioned above the parking signs are terrible and don't mention the castle at all, but follow signs for "Long Stay" parking and you should find it!
Do you and your kids like exploring castle ruins?