Hubs and I both love a bit of Downton Abbey, it is just perfect chilled out Sunday evening viewing. Entertaining without having to use up much brain power, just good fun and I always find myself speaking rather eloquently after watching it. We had been working our way back through all of the series (mainly as we are so knackered in the evenings and need something that is easy viewing) this summer. So when I realised we were driving  past Highclere Castle (where Downton is filmed) to get to Dorset for our recent (ish) holiday, I got massively excited and knew I wanted to visit.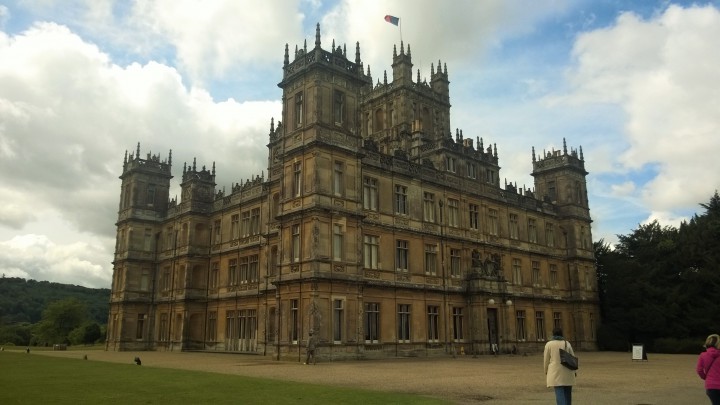 Then I realised it wasn't going to be quite so simple. We were travelling down on a Saturday (and Highclere is closed on a Saturday) and though we were coming back mid-week, we discovered the all of the tickets available for sale in advance had long since sold. The website did say that some tickets are available on the day but obviously it is down to luck whether you get them or not. We decided it was worth it and thought at the evry least we would be able to get into the grounds for a picnic to break up our journey even if we couldn't get in to see the house.
But as luck would have it there were tickets available when we arrived – hurrah!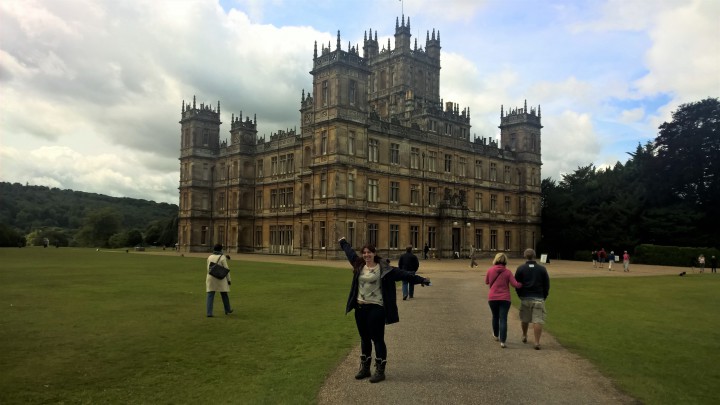 The castle is magnificent, even from a distance and it was so cool seeing if in real life. (Could I sound much more geeky right now??) Inside is wonderful too though sadly you are not allowed to take any photographs inside the house. There are no pushchairs allowed inside so we carried LM round and both her and Monkey were very good. It was fab seeing all of the rooms we have watched so many times on the show.
It was quite busy and there was a bit of a bottle neck looking round the upstairs rooms, meaning a lot of standing around and queuing, though I think that was just bad timing as there wasn't as many people behind us as in front! As mentioned both LM and Monkey did really well and a group of older ladies couldn't stop cooing over the pair of them which was lovely!
After a good look round the house it was time for a picnic before exploring the grounds. It was really quite blustery but warm enough for our picnic and we chose a bench with a gorgeous view of the house and an area that is also frequently seen on the show when they wander the grounds. So a perfect spot for some family selfies :).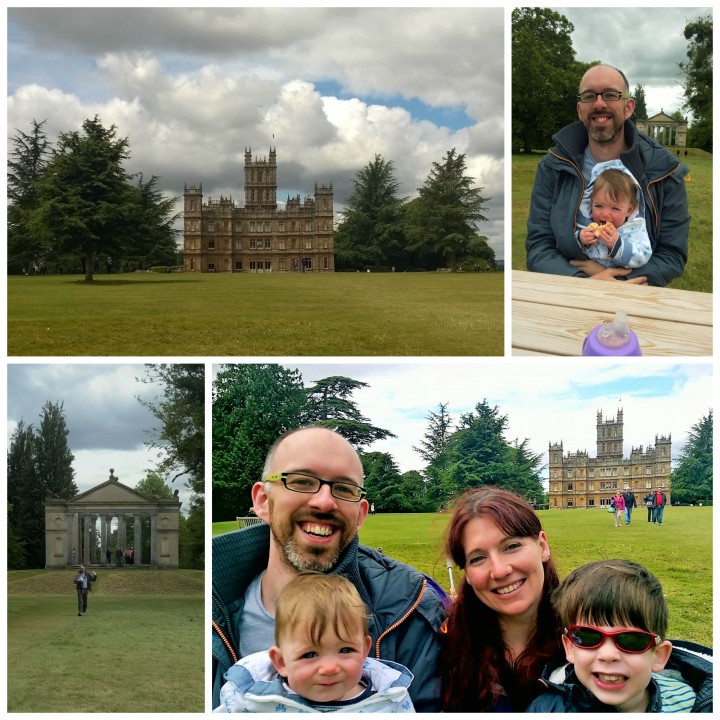 After a windy picnic thankfully the sun made an appearance as we set off to explore the grounds, gardens and the secret garden, which we particularly liked.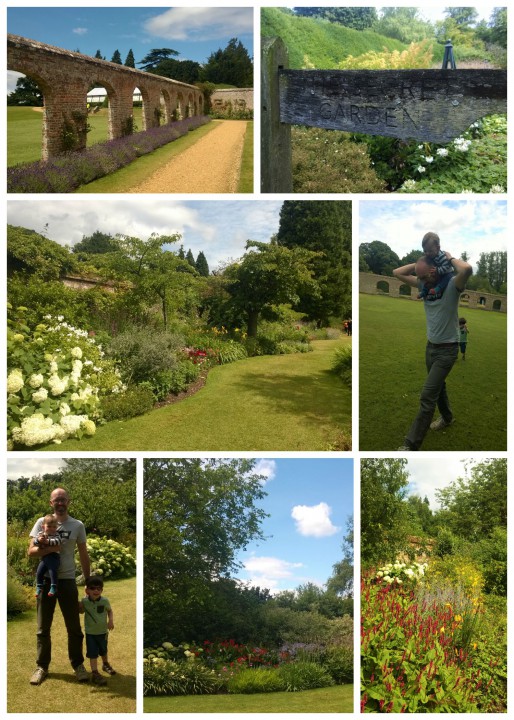 Monkey very much enjoyed running around the grounds and exploring the lovely wildflower meadow too.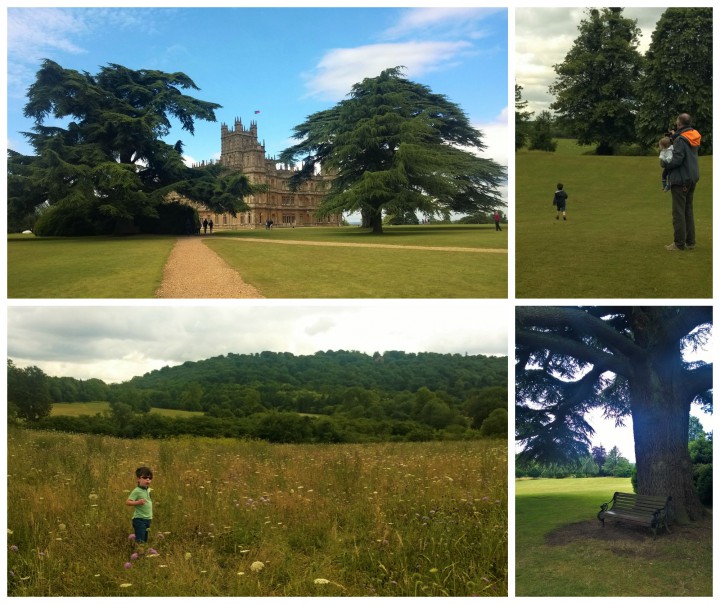 Then it was time for a quck english cream tea pit stop in one of the various refreshment areas – there was a few including the marquee we visited. All of them were heaving at lunchtime but by the time we visited they were much calmer. We had another little run around in the grounds afterwards, including taking some more silly selfies and just having a giggle with the kiddies…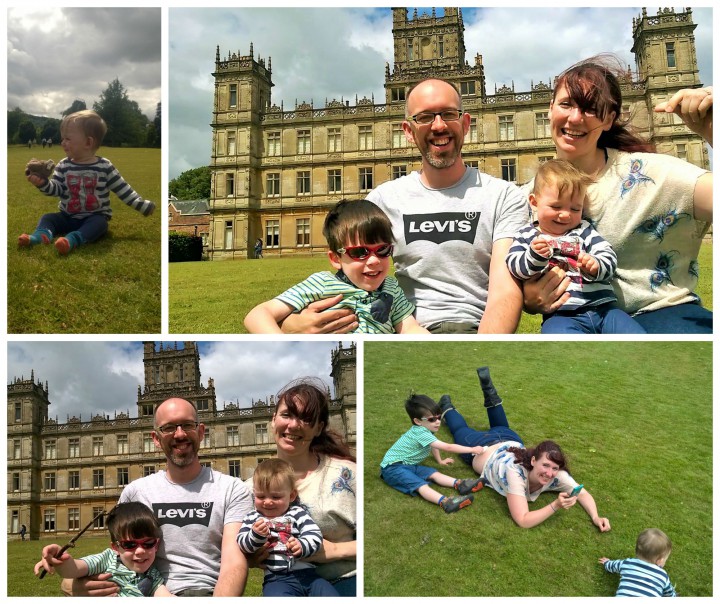 Then it was time to get back in the car and continue our journey home. Our holiday was over! Our visit to Highclere was a very lovely to end a very lovely week though.