We visited some amazing places on our recent trip to the lakes, and I was so impressed by how child/toddler friendly many of them were. One place that I was particularly impressed with, was the Lakeside Aquarium, which was wonderful and fantastic value for money.
We've been to numerous sea life centres which are amazing but are also really expensive. When I saw the flyer for the aquarium, and how low cost it was, to be completely honest I assumed it wouldn't be that amazing. But oh how wrong I was! There was just as much as at some of the smaller sea life centres. True it didn't have a play area outside or water play area like at Weymouth, but it had it's own unique exhibits.
I had thought that there would only be fish and animals from the lakes area but in fact there were exhibits and zones of animals from all over the world, in addition to the local wildlife.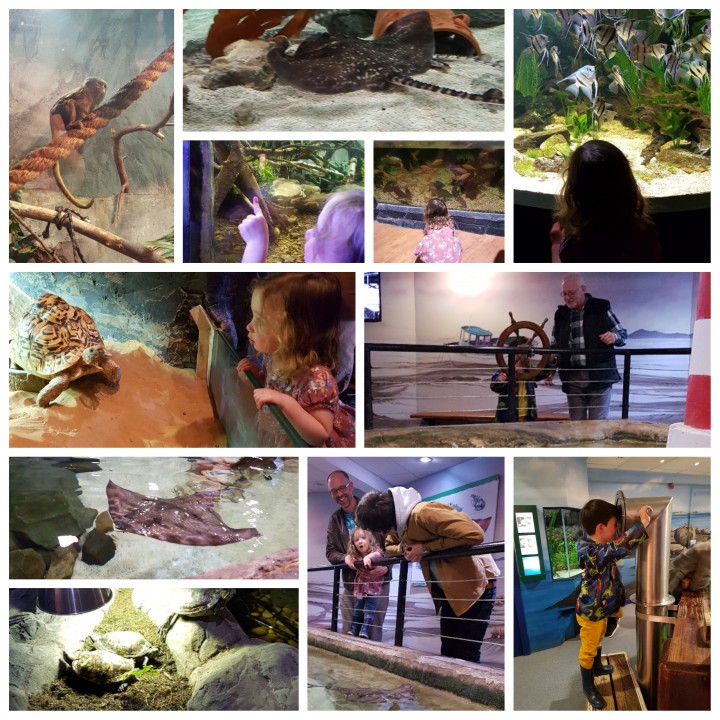 One of the favourite exhibits for us was the incredible display of leaf cutter ants. I was a little nervous for LM as it was almost entirely open to the touch, but we managed to keep her from touching any ants. The incredible thing about the display, was that you could really see the ants carrying leaves and bits of food up and down the ropes back to the nest. There were also panels meaning you could see inside the nest to see the different ants doing all of their jobs. I won't go on but it was incredible and Hubs, Monkey and Pops were well and truly transfixed!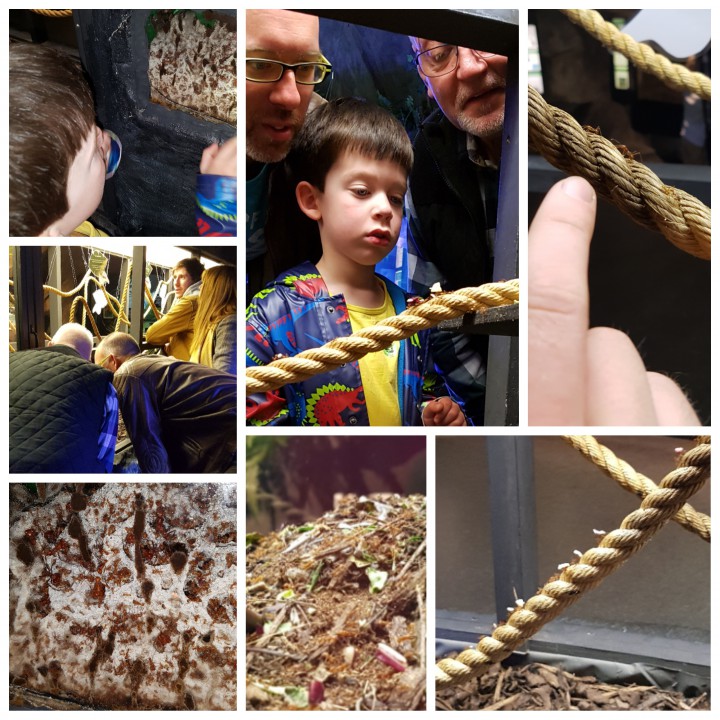 We also loved watching the otters being fed and I was very pleasantly surprised to find an underwater tunnel which was really lovely. Above this were some ducks, which LM loved, and we were all fascinated by some of the male ducks showing off for a female!
There is a lovely coastal area with open pools containing star fish and anemones. There was a great fun dress up area with some sea animal costumes for adults as well as children. With everyone busy looking at the animals I snuck on a crab outfit (daft as I am) and amused myself by sneaking up on my family members and giving them a shock lol! Hubs then dressed as an octopus, Monkey as a shark and LM was so cute dressed as a starfish haha (she wasn't hugely impressed though I'll admit!)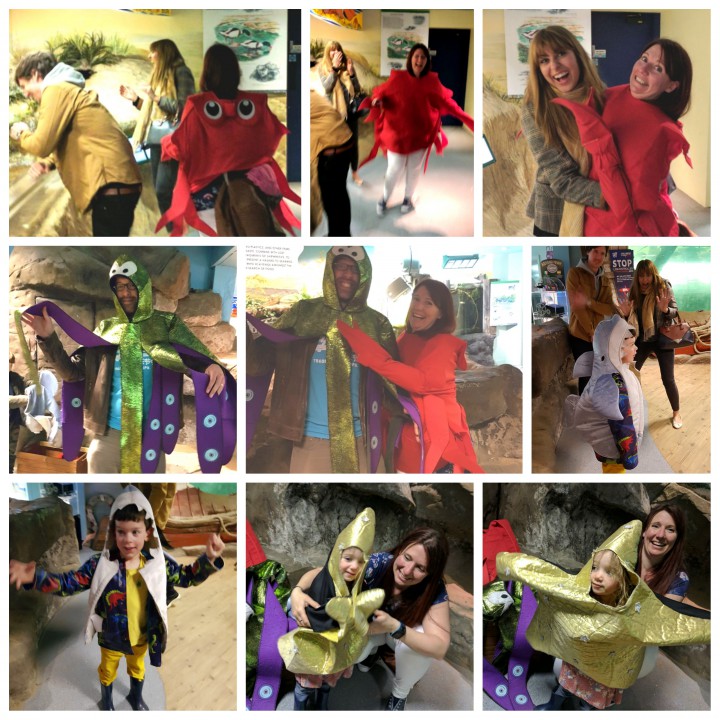 I was so surprised with how many animals there were as there were also Marmosets, Piranha fish, Terrapins, a big Tortoise, Rays, Clown fish, Frogs, Snakes, and literally all sorts. Under 3s go free and there were a variety of family tickets for 2 adults and different amounts of children. So for us, a family ticket with 2 adults and 1 child was only £15.95 and I believe there are discounts if you buy tickets online. It really was such good value and I would highly recommend it.
I did not receive any compensation for this blog post. We paid to visit and was so impressed that I wanted to share my thoughts.