I wrote recently about how I felt like I babied my Little Miss a little. I seem to forget that she is growing all of the time and I realised that I have held back from doing certain activities as I have felt she is "too young" when she isn't really. So I have been doing what I can to remedy that and trying to be more creative and braver with what I do with her – including, dun dun dun, letting her loose with the paints. We did some water painting in the garden a few days previously and she was great with the brush so I knew she was ready to have a go with the real thing too.
We started off simple, just one or two colours – I went for blue and purple as I thought the least food-like colours would be the best idea to prevent any paint from ending up in her mouth! It was so cute seeing her dabbing the paintbrush in the paint and on the paper, she really is growing up!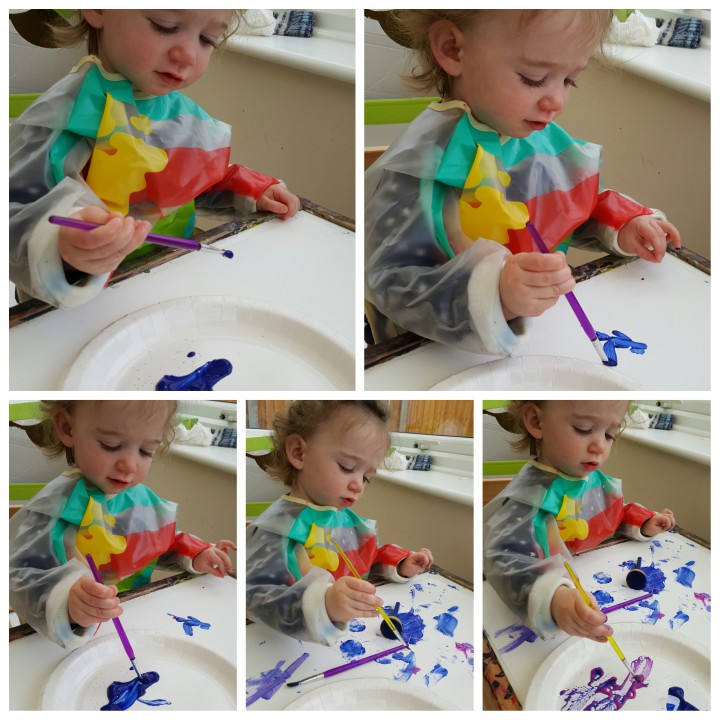 She started to explore the paint with her fingers, obviously, and I added a few more colours. There was a moment where a pink paint covered finger started to make its way towards her mouth but A quick but stern "no" thankfully stopped it in it's tracks!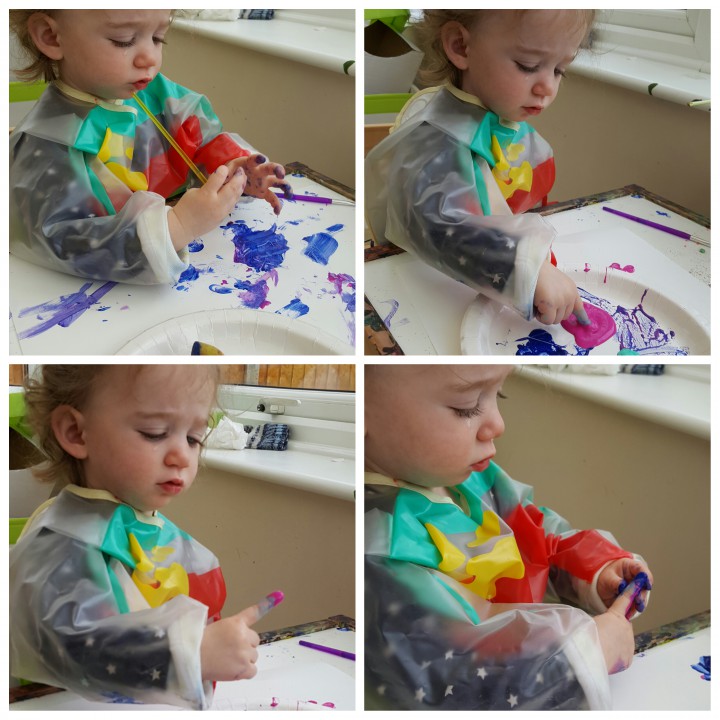 She soon ended up with full on hand prints but she was loving every minute and I have to admit I loved watching her, despite the inevitable mess!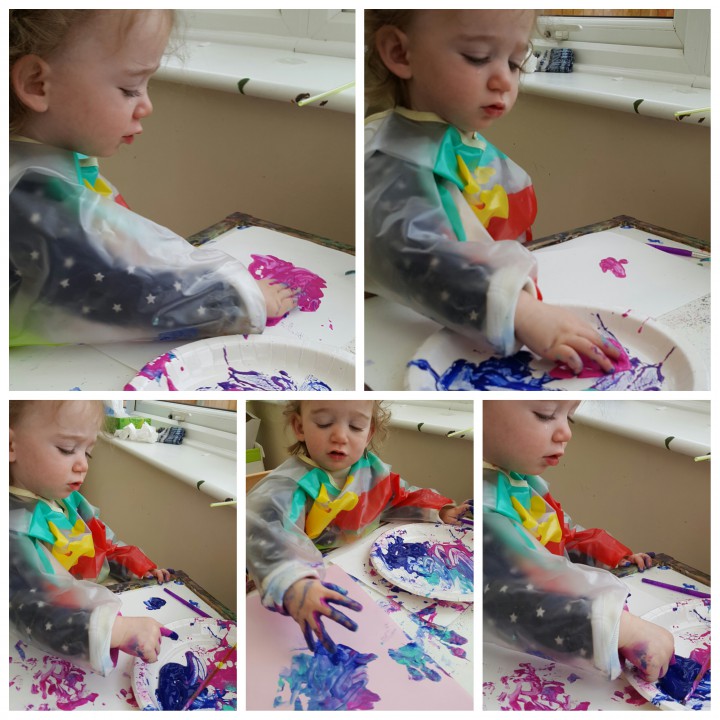 She kept wanting more and more paint and seemed to be getting overwhelmed and frustrated so unfortunately we had to call time and head to the kitchen for the clean up operation so it didn't end amazingly happily, but I know it was a good learning experience for her and lets face it, the first of many, many, many painting sessions to come!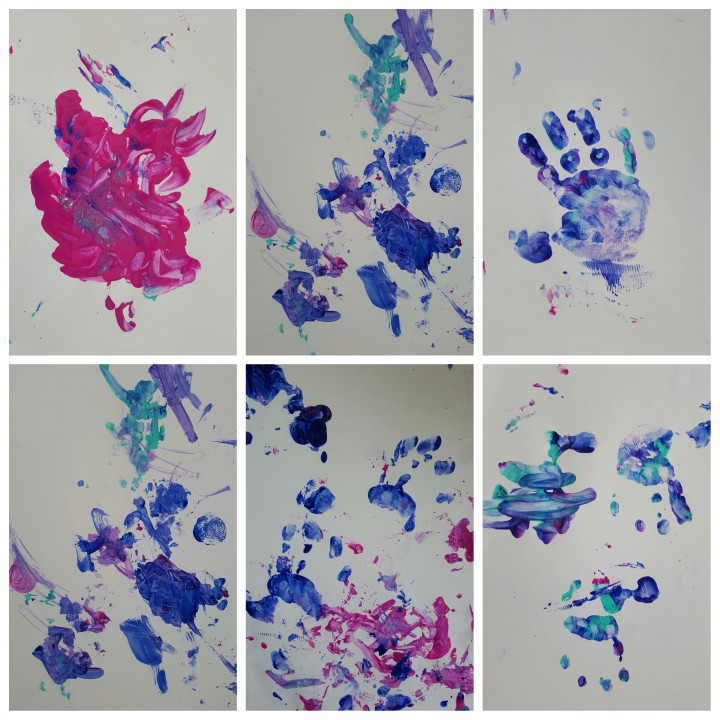 Just because I think she is incredibly cute, here is a little clip of her enjoying her painting session 🙂