Me and Mine time! It's been a funny old month here for us with Hubs recovering from his knee op and then jetting off to Canada for a business trip. I have been doing more solo parenting than ever and our weekends have been quite a lot quieter than normal,  just pottering about and resting rather than getting out and about.
So to be honest at one point I thought this shot of us all snuggled in bed at the beginning of the month would be the only shot of us all to share for me and Mine.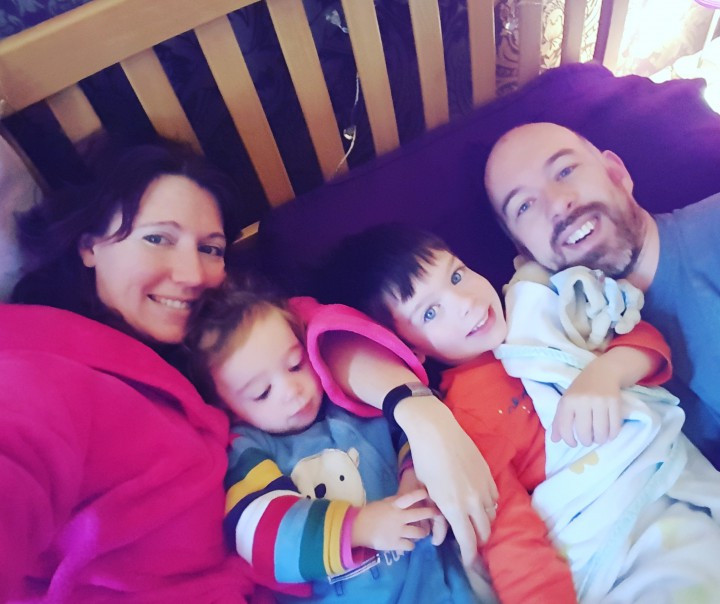 Not that I don't love it. We were having Sunday morning snuggles and it was just a lovely happy moment.
But one of the things I love about this link is that it really does prompt me to make an effort to get a nice family shot of us all. So at my Mum's this weekend celebrating her birthday I made  a point of getting the 4 of us together on the bench my step dad made (isn't it awesome? He is a talented man!) for a sunny snap. And I love it.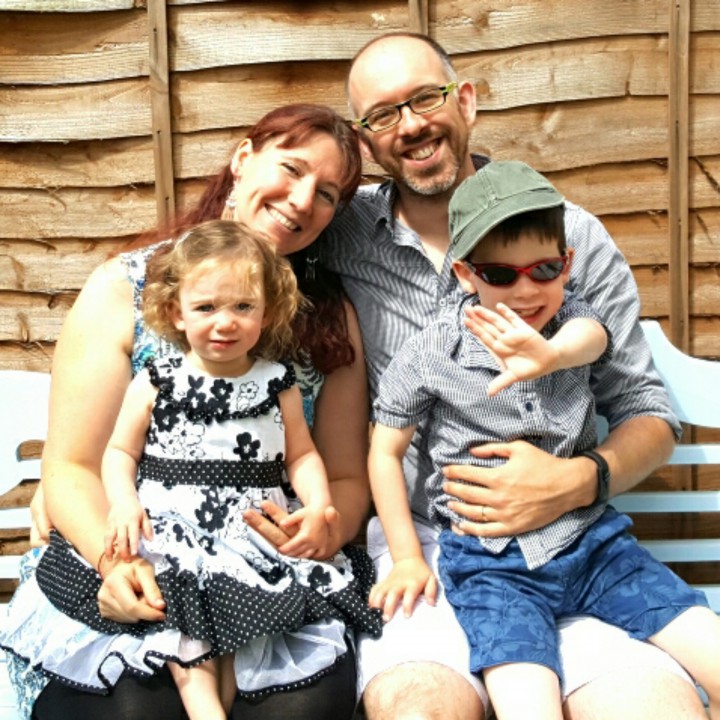 So here we are in June. Back together again and hopefully getting back to some normality for a bit… Though having said that there are big changes going on in our lives. LM is growing up so much all the time (which I love as life is that bit easier now) and so is our Monkey. He has his first taster days at school next week and then come September our lives and routines will be very different.
Part of me is excited, as I know he is ready for this adventure into education… But part of me really wants to hit the pause button. To freeze frame our happy little ones as they are as they are pretty perfect to me.