May has been a seriously busy month for our little family. Starting off with our lovely holiday then a trip out to celebrate my brother and my step-dad's birthdays followed by the big event, Monkey's 4th Birthday and his fab pirate party. Finally we have had hubs' knee operation to prepare for… and start to recover from!
I had many a grand idea about getting lovely shots of us as a family but sadly they didn't all pan out. I got a couple of shots at the very beginning of our holiday, in the grounds of Tattershall Castle, which I like, but you can't really see us. (My phone has been in for repair and my camera is a bit old and doesn't take the highest quality shots!)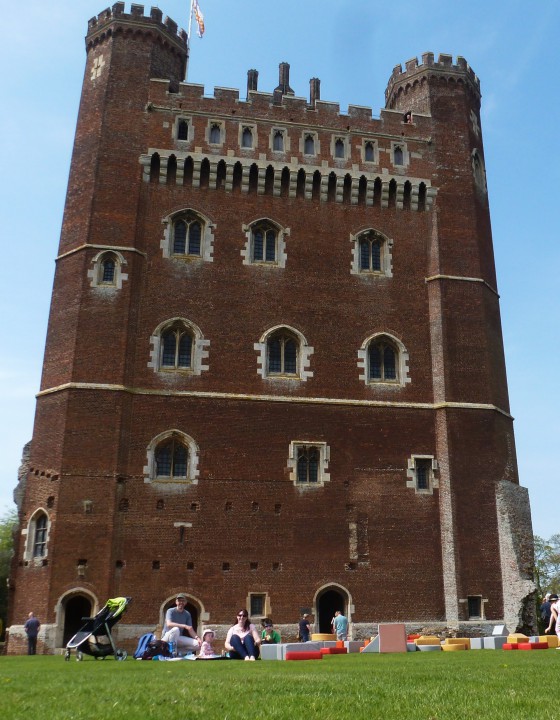 Then, realising the end of the month was nearing I suggested trying to take shots of us when we had family round celebrating Monkey's birthday the day after the big party day. I was almost loathe to suggest it for fear it would cause tantrums and I could see Hubs was not convinced that it was a good idea. Monkey did moan a little but we soon persuaded him, and you know what, actually got some pretty lovely shots!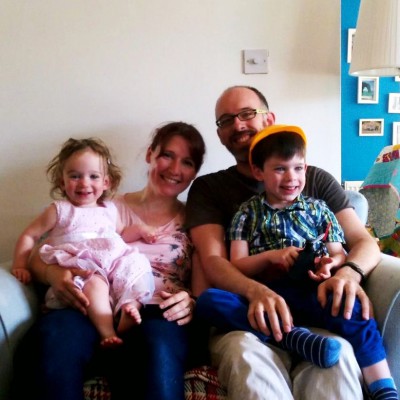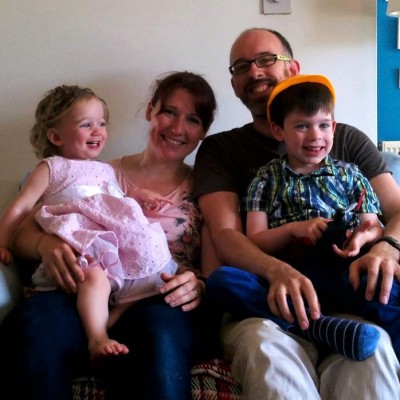 I mean my hair is a mess and hubs and I look a bit frazzled, but all 4 of us are actually smiling! I can't believe it! LM was really playing up for the camera and giving gorgeous smiles to her uncles taking photos. Miraculous!