Well if January is anything to go by 2017 is going to absolutely whizz by! Can't quite believe it yet here we are and the first Me and Mine post of 2017.
The first family shot this year was actually taken on the 2nd January! We had a lovely morning out at our local country park with family and were playing and having a generally great time. With us all so happy I decided to grab an impromptu snap, and, well it was a miraculous snap as I managed to get us all smiling in the first frame! It is much irretrievably favourite family photo and I just adore it.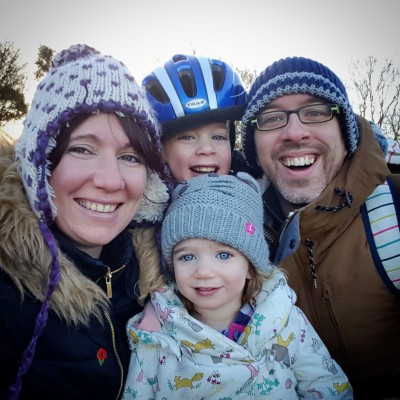 We've got a couple of other snaps this month too. LM is growing up so much and she has really started to like smiling for photos (hooray!) so there have been a couple of other family selfies that are just lovely and capture how we are as a family at the moment.First up, a little snap of us all on the sofa one evening after school, reading LM's current favourite Usborne 'find the duck' book.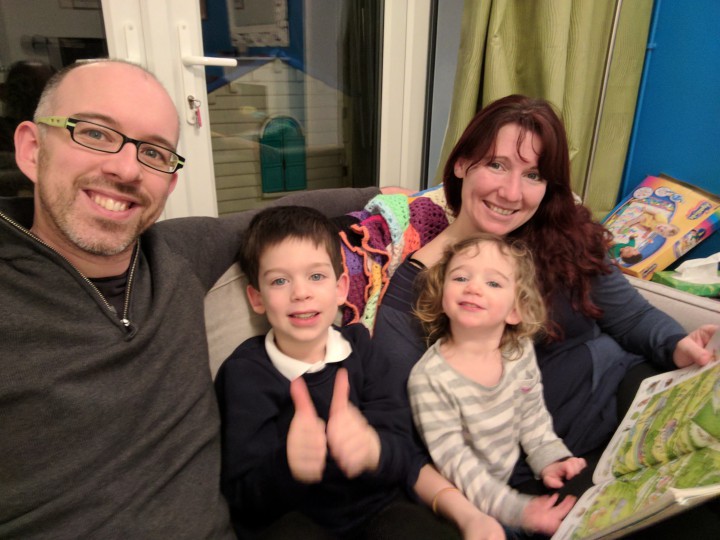 In the next one we are in our bed, LM loves to play a game where we all snuggle up and pretend to be asleep then push the covers back and its time to get up. Monkey always loves a good snuggle and well, I'm sure you can all understand why mummy & daddy never say no to a game that primarily involves lying down :).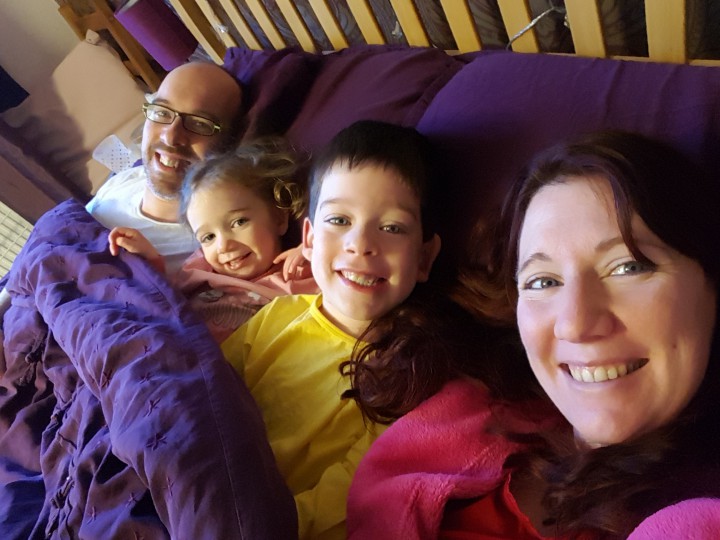 Rounding off with one final sofa snap, the kids are in their pj's but I just love LM's excitement at the prospect of a photo.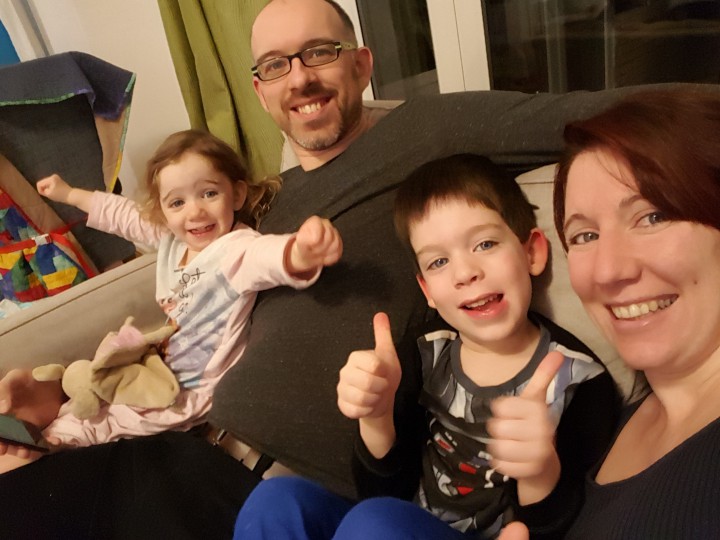 So there we have it, our little family in January 2017 🙂