I can't believe it is the end of June! Seriously where is this year going??? Anyway it is Me & Mine time, time to share some family snaps to show how much we have grown.
I haven't got the best photos, just a few family selfies I took while we were testing out the Samsung galaxy S6 for a few days.
First up was a very early morning photo call – I am not a huge fan of 5am starts thanks to a crying toddler waking everyone up, but the cuddles together on the bed as a family were lovely so I had to take a couple of snaps. I inadvertantly had "beauty" mode on so hubs and I look very smooth skinned compared to normal!!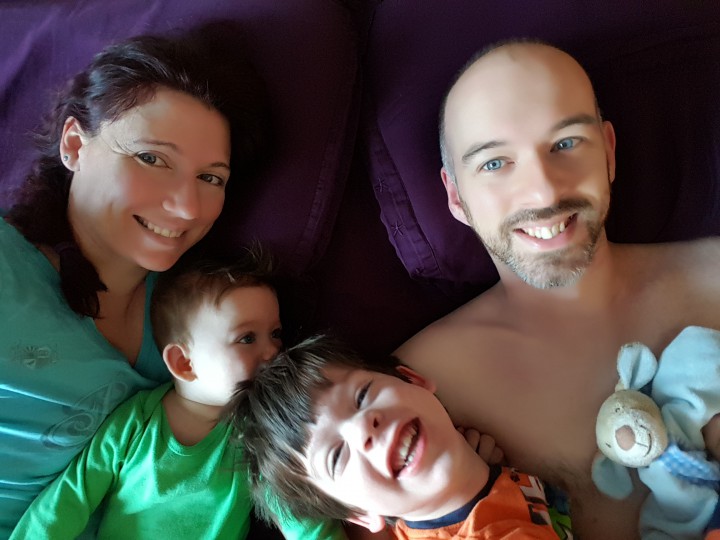 Then there are a couple of selfies from our day out in London. It appears I need more practice with the selfie stick as for some reason mine and hubs' heads are stretched in one shot!
Monkey doesn't have a clue what is going on and LM is completely uninterested so not the best shots but definitely a change from our usual sofa shots 🙂