While we were on holiday a few weeks ago, we visited Merrivale Model Village in Great Yarmouth. I thought that it looked somewhere fun and that Monkey would love, with all of the trains running around and the miniature houses and people. And, well, I was right! He very much enjoyed himself.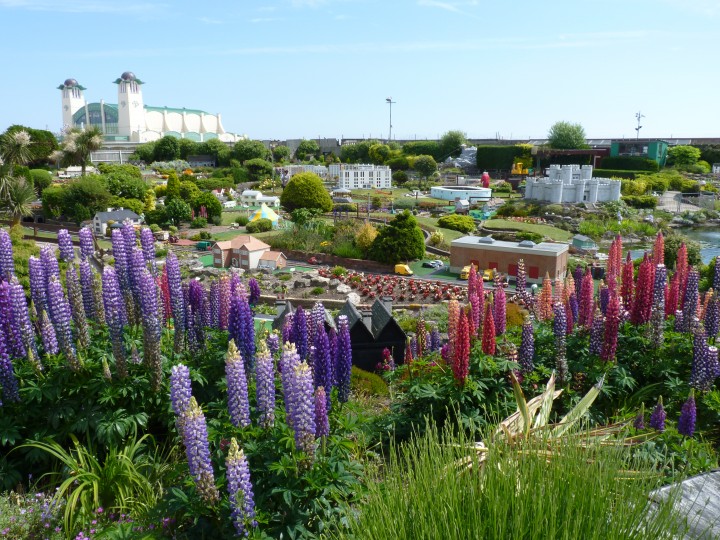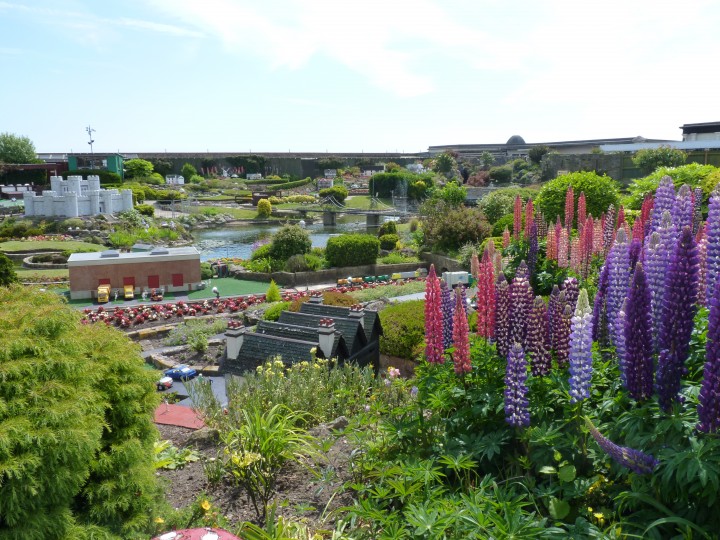 Right on the seafront in Great Yarmouth, there are short stay spaces along the road if you arrive early enough and/or are lucky, but there is also a long stay car park almost opposite so parking was no problem for us at all.
The model village itself is very sweet, though Monkey did initially try to pick up the cars and people, thinking they were toys! Thankfully we caught him in time and he never managed to get close enough to do any damage. He was very intrigued by everything though, especially the trains running by.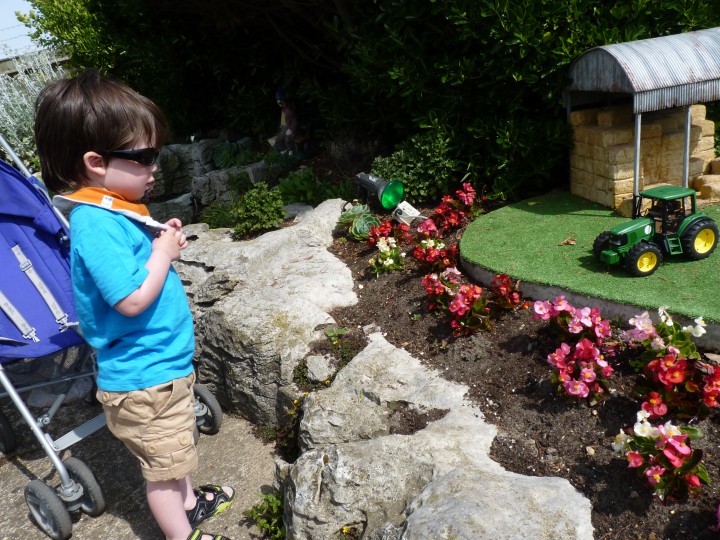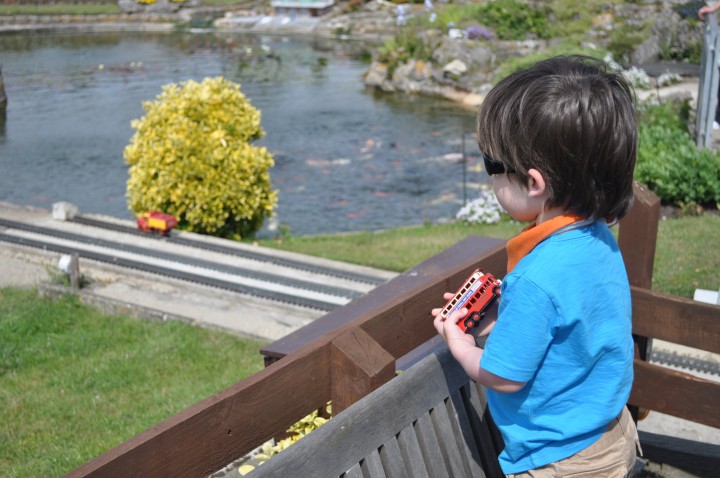 There is all sorts of different scenes to have a look at, from burning houses, robbers being chase by police, big sports stadiums, farms, a circus, honestly, so many different scenarios.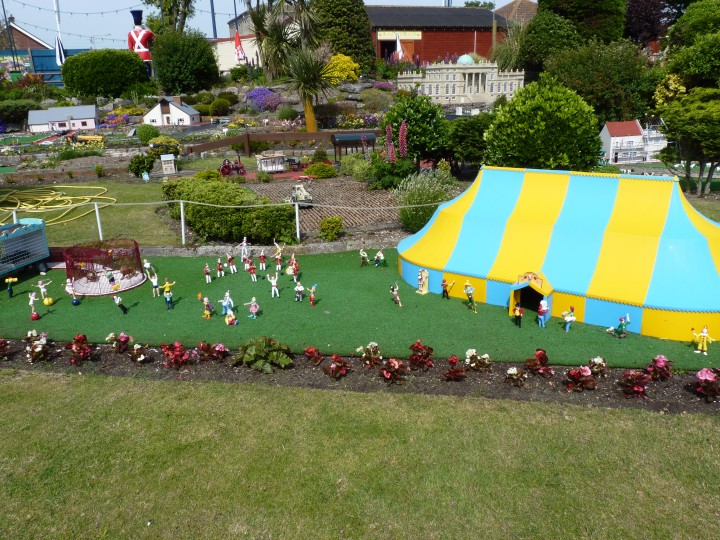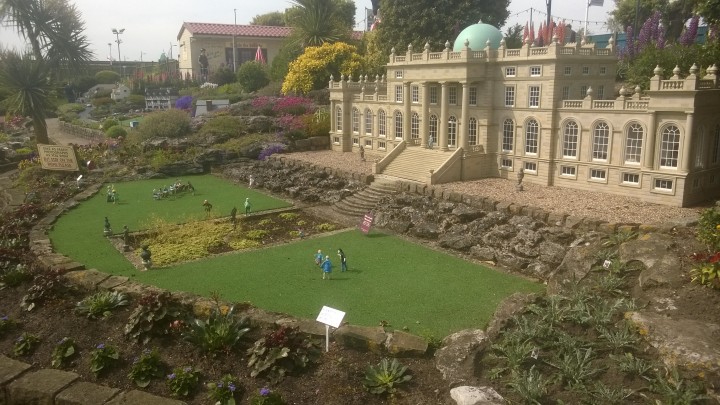 Some of them have buttons to be pressed which is great and really interactive for the kids. Toddlers love pushing buttons (or at least my toddler does)  so this was a very big hit with him! When the buttons are pressed either music is played, there is talking or some of the acts move. Monkey particularly liked the buttons that made the trains move!!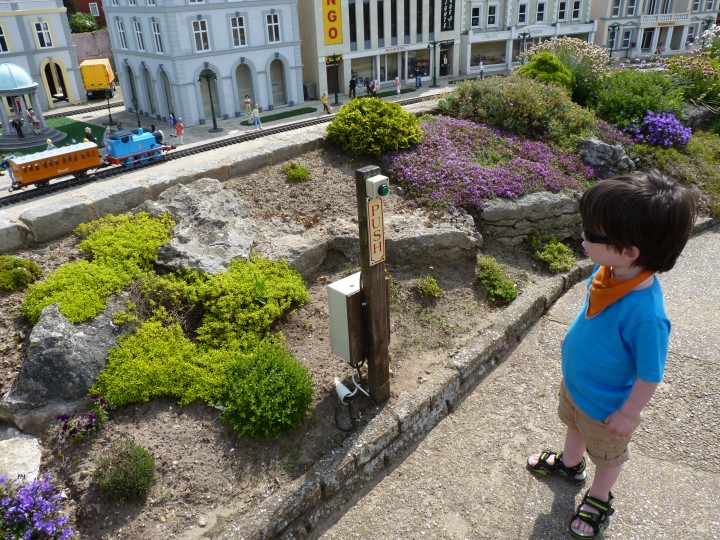 We had really lovely time and were lucky to go on such a sunny day as we got some lovely family shots and of him enjoying some time with his uncle.
At the end of the village there is a miniature golf area, which is included in the price. Daddy tried to teach Monkey how golf worked, and sometimes he was cooperative…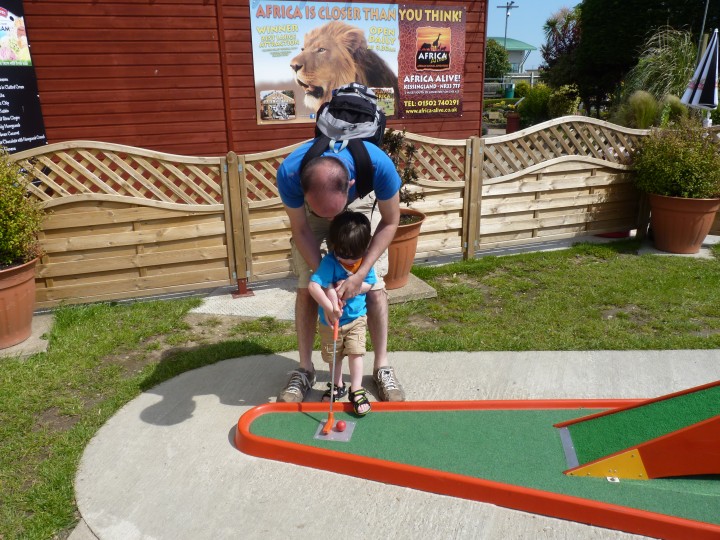 …but other times he was less so.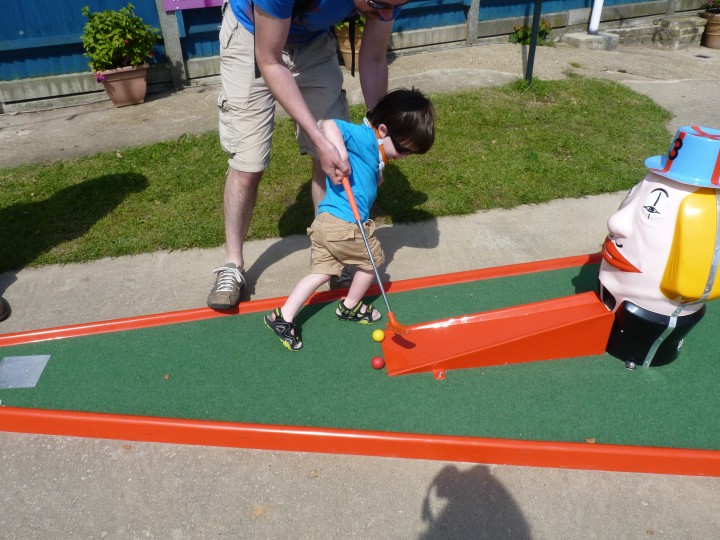 He did have great fun rolling the balls around and catching them, though I am glad we were there on a quiet day as there was no-one else on the miniature golf at the same time as us. If there had been I have a feeling Monkey would have caused chaos!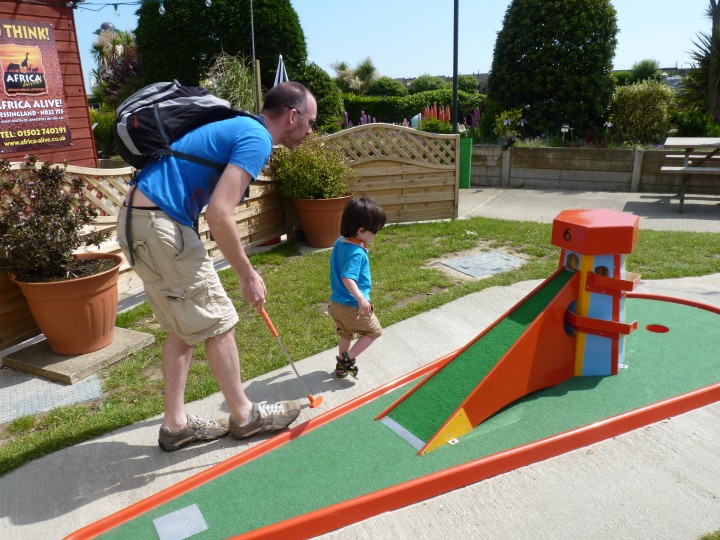 On the way out there is a penny arcade, with a mixture of modern machines, and some very cool old fashioned machines which all used the old big 1 pence piece! There was also a machine with Sooty & co. in which played music, and this really fascinated Monkey!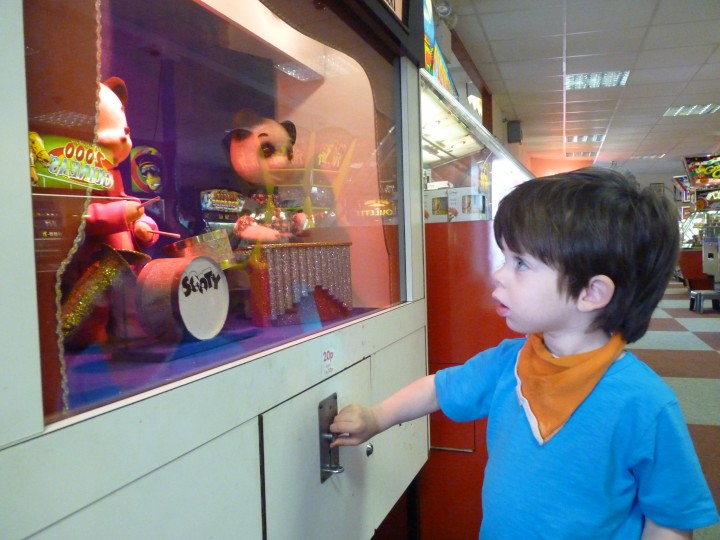 He also had some fun in some good old ride on cars 🙂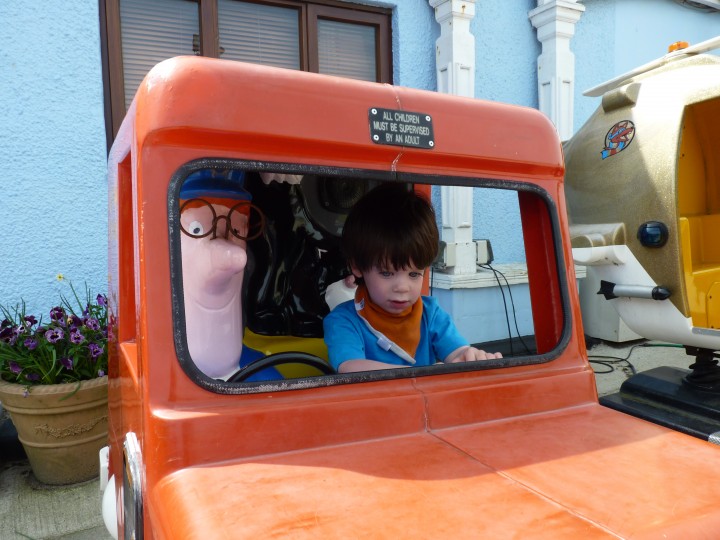 We had a lovely time at Merrivale model village and I would definitely recommend it. Although, we were only there for a couple of hours at the most and you certainly wouldn't be able to spend the whole day there. So do go along as it is lovely, but plan something else to do for the rest of the day, either before or after, as you won't need to be there too long!