A few days ago on our way back from the Post Office we popped in to Daddy's office to say hello. They recently moved literally around the corner from where we live and Daddy likes us to come and say hello occasionally if we are around.
Monkey loves it there and I just thought this photo (poor quality I know, sorry) was just massively cute. He thinks lots of things are phones. Cushions, remote controls and yes the computer mouse. Monkey thinks the computer mouse is a phone and I love this photo because he looks like he is mid conversation with someone.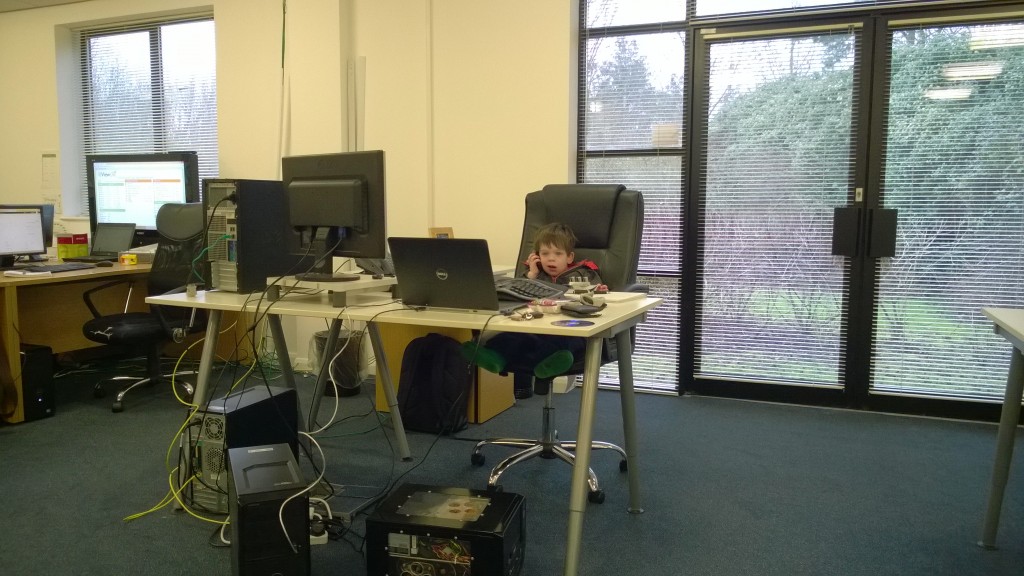 Kids are so funny aren't they?