I can't quite believe it but our little Monkey starts school in just a couple of weeks time. He did well at his settling in sessions in July, bar a few tears when we dropped him off and I have no doubt he is ready for it…. But am I? In all honesty for so long I was so focused on whether or not he was ready that I didn't even think about how I felt about it! I'm still not really sure how I feel so instead I am trying to concentrate on making sure everything is ready.
There is so much to buy, the list from school felt a bit endless, and expensive when I started adding it all up! So let's just say I was pleased when Ocean Finance got in touch and offered £50 to help finance the back to school purchases as part of their "Get Set for September" scheme. Here's what I managed to get with my £50.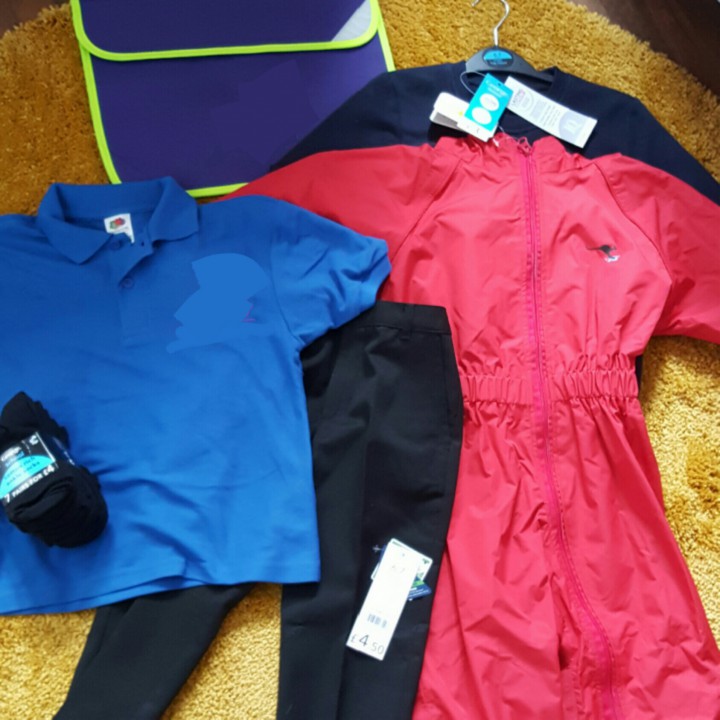 7 pairs of socks
1 polo shirt with the school logo
1 sweatshirt with the school logo
1 pair of black trousers
1 all in one splash suit (they have a huge outdoor area for the foundation stage at Monkey's school so a splashsuit and wellies are part of the uniform!)
1 bookbag
Unfortunately £50 doesn't buy everything you need but it definitely helped and I think we are almost all set for bits. We have some hand me down white polo shirts and I have bought a few bits with the school logo and a few cheaper bits without as it isn't compulsory. We have his book bag, his splash suit and his socks. I just need shoes and wellies now but am waiting a bit longer for those. Monkey's feet haven't grown for about a year (he's already a size 10) and I am convinced they will grow as soon as I buy his shoes haha.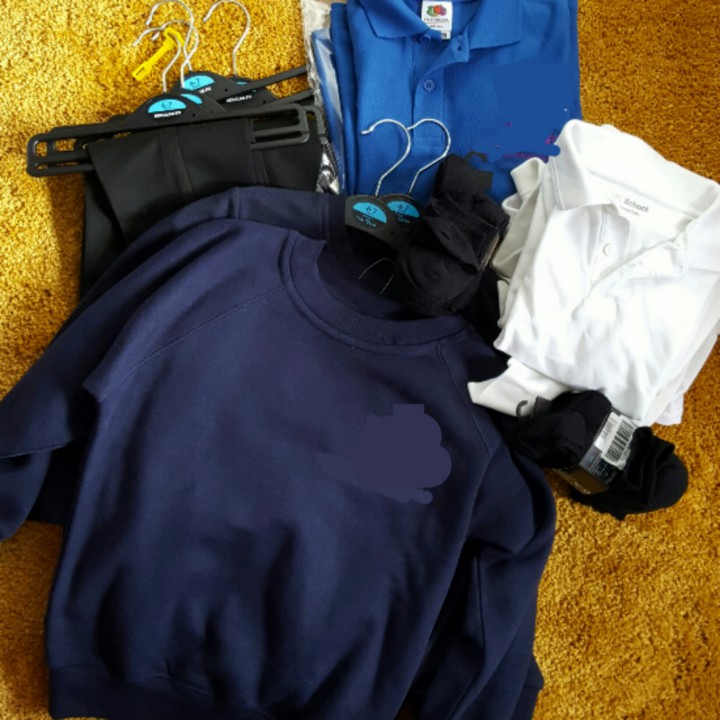 We were recommended some stick in labels from the lovely Jocelyn at The Reading Residence and hubs and I sat and labelled everything the other night. I am so glad you don't have to use iron on ones or even worse sew in ones as sticking them in was so quick and easy, especially with hubs' help! Hope they do the job and last ok! Here is out gorgeous boy trying on a few of his bits in readiness, don't you just love his little poses? Haha bless him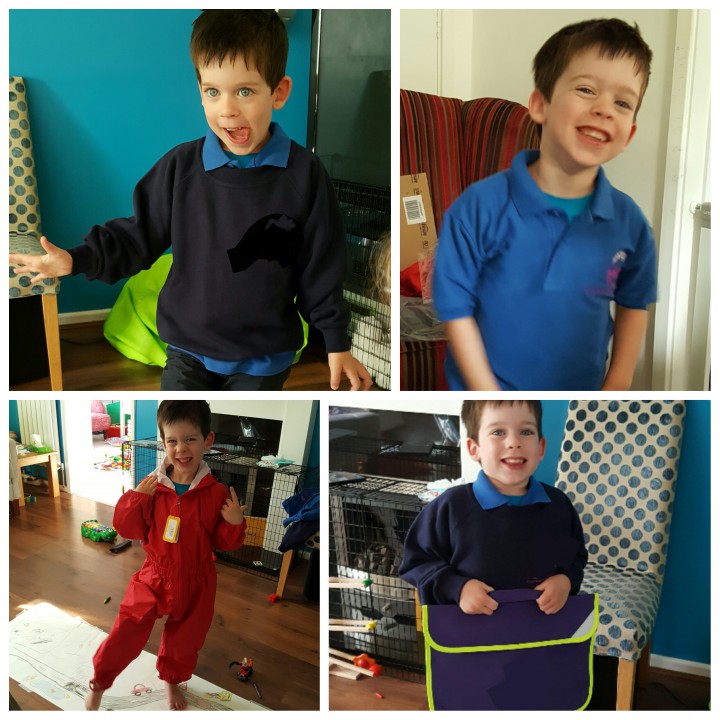 So we are just about set I think… And just in time really as the summer seems to be going so fast all of a sudden. I am trying to make the most of having him home with me as I know it will be very quiet without him come September… Which is only just round the corner now!
Are you all ready for the kids to go to back to school in September? Do you find it expensive?
Disclosure: I received £50 in return for writing this post however all thoughts and opinions are my own.