We love a good day out, and that is one reason why we love being members of the National Trust. There are so many places to go that are great fun with kids. It is even better when you have friends who are National Trust members too as you can combine a lovely day out with having a good catch up with friends.
Last weekend was one of those days as we met up with our lovely friends Chris (who hubs has known since he was a kid)  and Sarah (who blogs over at runjumpscrap) and their little Gremlin at Stowe Gardens. The weather was thankfully kind to us and we had a really great fun day.
Enjoying the gorgeous scenery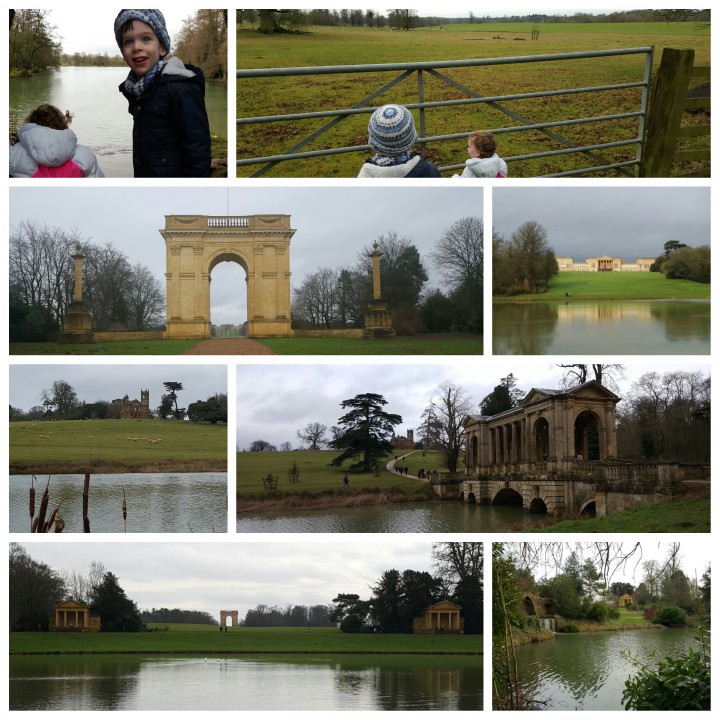 Climbing the monuments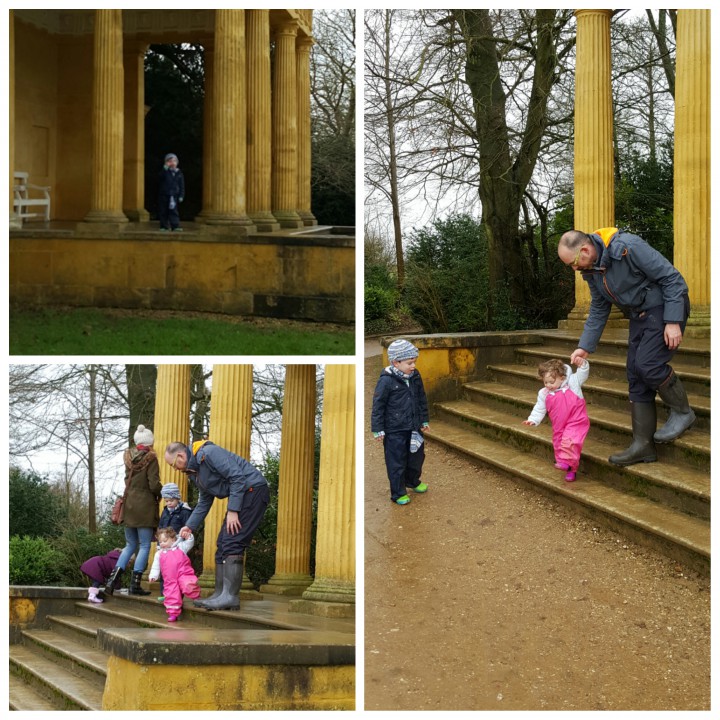 Puddle splashing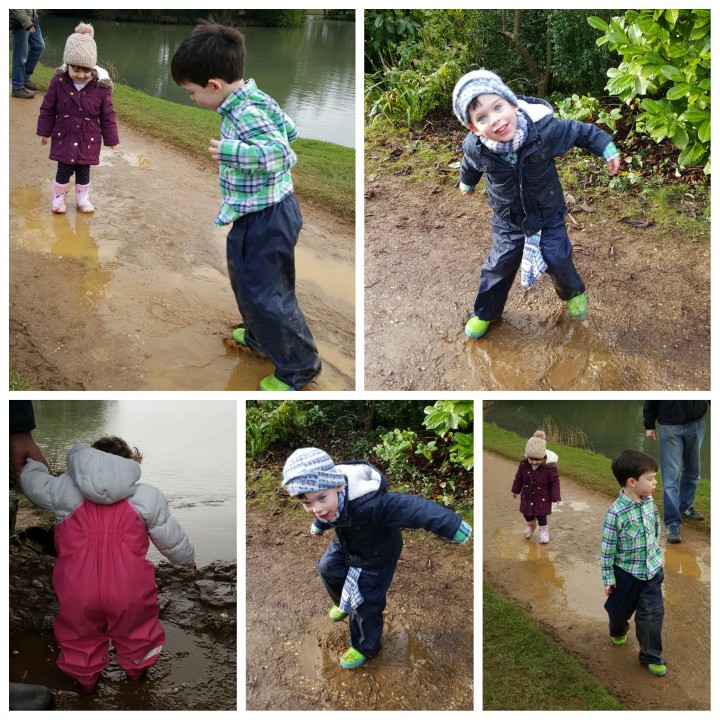 Chasing bubbles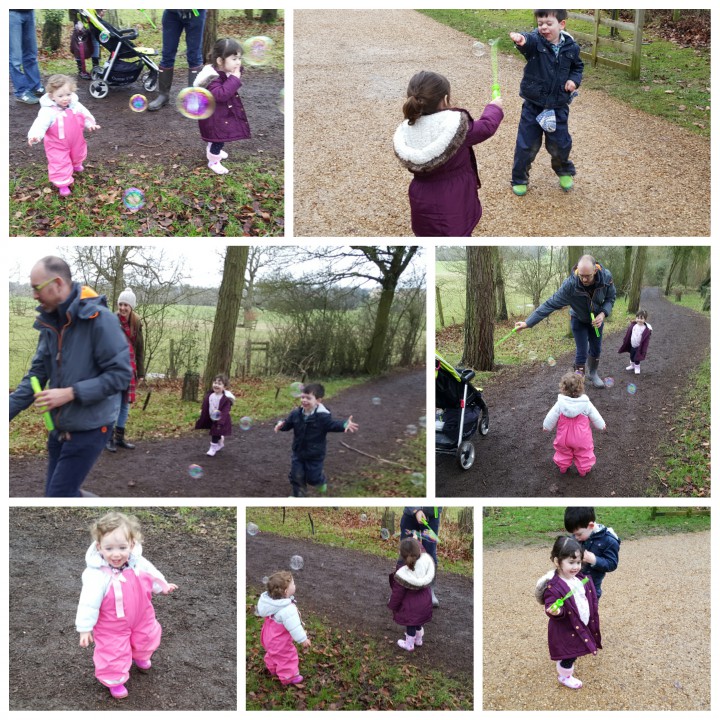 Generally having a nice time running about and catching up.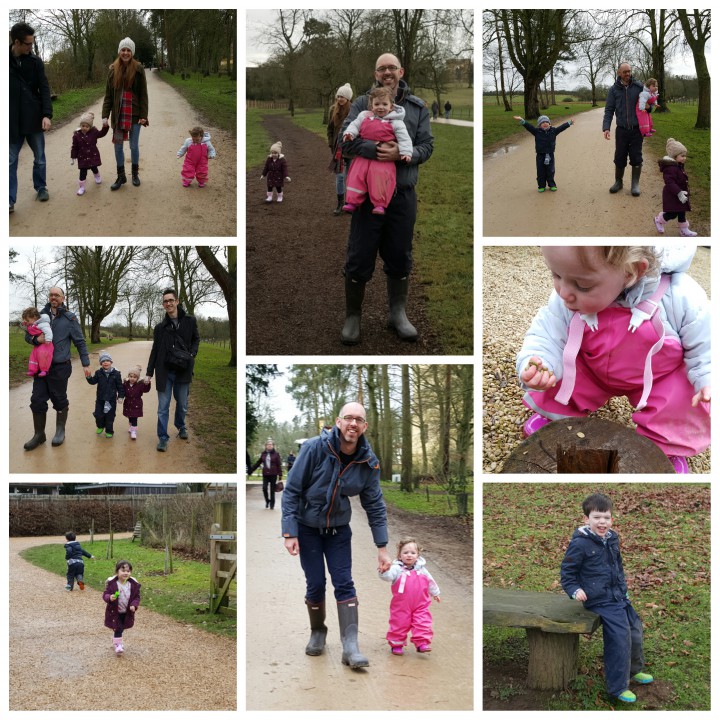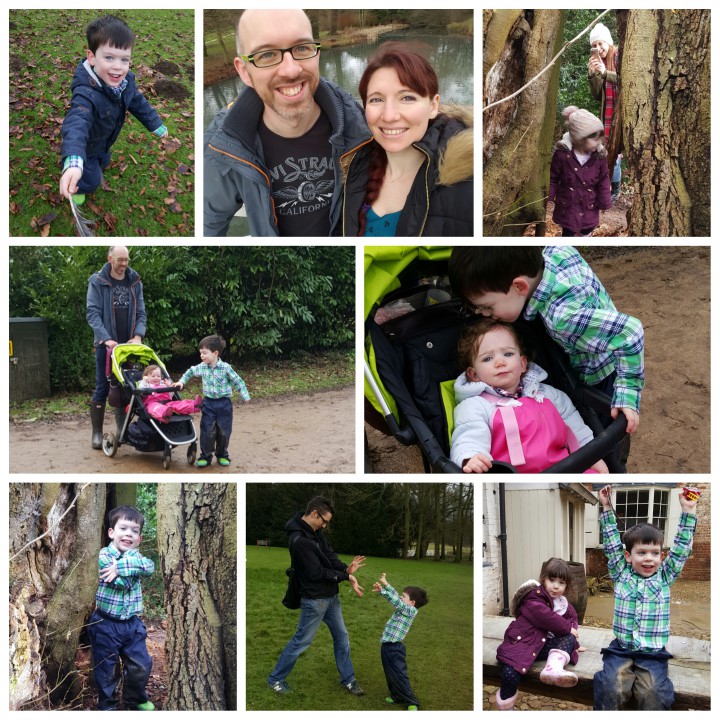 Important things to note if you plan on visiting Stowe.
There is quite a walk from the entrance and visitors centre to get to the actual gardens. They reckon 10mins at adults pace (if that) but with little legs this can take a lot longer so it may be worth taking a buggy, that way you can conserve their energy for when you are actually in the gardens rather than just getting there and back.
The paths are very accessible for buggies which was brilliant.
The cafe itself is at the visitors centre so bear that in mind if you are planning on eating lunch there and maybe think about eating at the start or end of your visit. Otherwise you will do as we did and basically get to the gardens then turn back again to get lunch then get down to the gardens again!
I think next time we will actually take a picnic (weather permitting) as there is so many lovely spots to have a picnic throughout the gardens and then we could spend more time exploring.
We really did have such a lovely time and the kids enjoyed having a good run about while we were nattering and it was nice to get out and enjoy the fresh air. It was so peaceful there too and really did me the world of good. I look forward to visiting in the summer as I imagine it will be stunning!