Happy New Year Everyone! 2015 I am pleased you are here 🙂
Are you making any resolutions? I'm not a big fan of New Year's resolutions as I feel that if you want to do something then you should just do it, not wait for an arbitrary date to start. However I do think that New Year comes at a good time for those of us that have over indulged over Christmas and want to make a fresh start so I never begrudge anyone that.
I have definitely over-indulged lately… not just because it has been Christmas but because the last couple of months since Little Miss arrived have been really hard. And I am a comfort eater. I have been sleep deprived, poorly, exhausted and generally unhappy. So when I feel like this I eat. Chocolate yes but actually crisps are my biggest vice. And coleslaw, and pate and cheese and lots of other full fat options! So even though I lost some of my baby weight shortly after LM was born, I have now put it all back on and my clothes are definitely getting tight. I gave away my maternity clothes already and refuse to buy bigger sizes so it is time to do something about it.
I just don't feel like myself at this size. I am uncomfortable and unfit! I love being able to run around with Monkey, having SPD in my pregnancy stopped that and as a result I am really unfit. Now running, and even long walks, physically hurt! So I am looking forward to losing some weight and getting back to how I look and feel my best. I will never be skinny, my absolute best is size 12 jeans and around 11 stone (I have not been lower than that since I hit puberty!). Normal is more like 11 1/2 stone and size 14 jeans. At the moment I am 13 1/2 stone and my size 16 jeans are far too tight for my liking!! The diet has begun and I need to fit some exercise in somewhere but am making an effort to walk more as a start! I did it before, after Monkey, and I will do it again.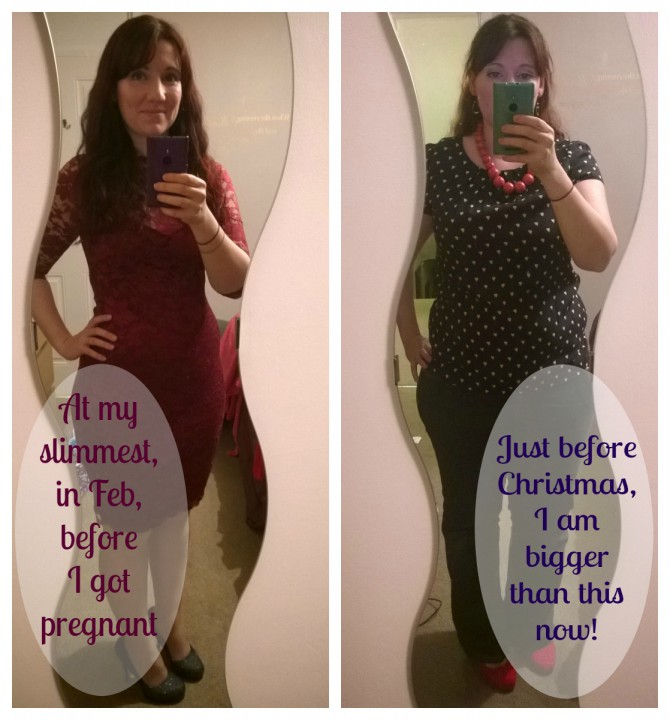 It is not just my weight that needs sorting though but my whole mental well-being. We are working to get LM into a routine and improve her sleep, which should hopefully improve all of our sleep, and make life all round that tiny bit easier. This in turn should give a bit more time for me. I am a huge believer that me-time is important for everyone, including mums, as if you feel happy in yourself you will be more productive and your job and family will feel the benefits too.
So what else is helping my mental health? Sorting out things around the house. Cleaning. That may not seem like me-time but I am a big believer in tidy house equaling a tidy mind. I do have a tendancy to be lazy but actually living in a messy and untidy house drives me potty. Again because my SPD limited my movements for so long there are a lot of jobs that just havent been done for ages. We have muddled through with hubs helping and doing the essential jobs, but dust has been accumulating in hidden corners, and the inside of the fridge was filthy! Hubs has had a good stretch of time off work over Christmas so we have started working through some of those jobs and just getting a bit more organised. Once LM is in a better routine I can get into a bit of a better routine balancing, her, Monkey, and the housework, then I should have some time for me too. 
2014 had some amazing highs, obviously with the birth of LM, but it has also been really hard sometimes so I am looking forward to 2015. To having fun as a family of 4 but also to getting back to being me again. I am looking forward to seeing more of friends that live in Lodon and further afield as I will not be so tired and with such limited mobility. I am looking forward to our family holidays, we have one booked in for September already. Most of all I am looking forward to seeing our kiddies grow together and for their relationship as brother and sister to develop.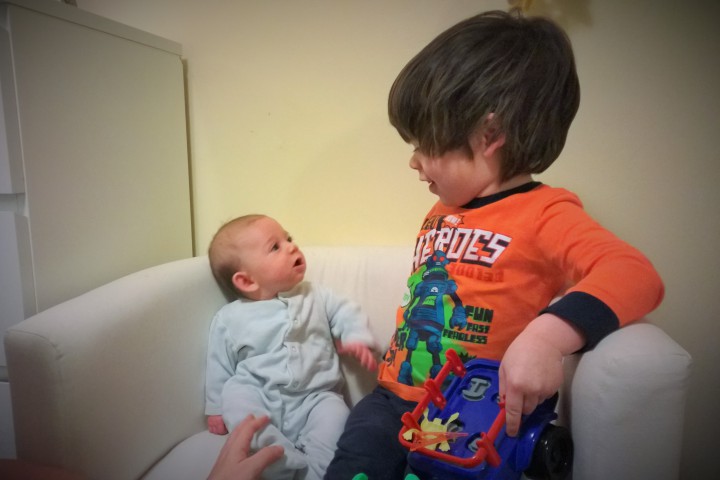 Yes I am very much looking forward to 2015. What are you looking forward to?

My WOTW is "2015" Original I know 😉