Ooh where has the summer gone? It seems to have been raining forever. OK so it has only been raining for 2 days out of 7 but the sheer quantity of rain makes it seem much longer! Despite the rain though we have managed to have a good, fun, busy week for half term.
It's been a bit of an odd week this week with hubs recovering from his operation and the wet weather and half term meaning we have spent more time at home than normal. On a normal bank holiday weekend we would have been out somewhere fun for at least one of the days, but not this time. While the kids and I popped out a bit we mainly stayed home and enjoyed visits from lovely friends and family. In fact the word for the weekend could have been lego, as Daddy and Monkey did loads of lego together and got lots of other family and friends involved with the lego fun too.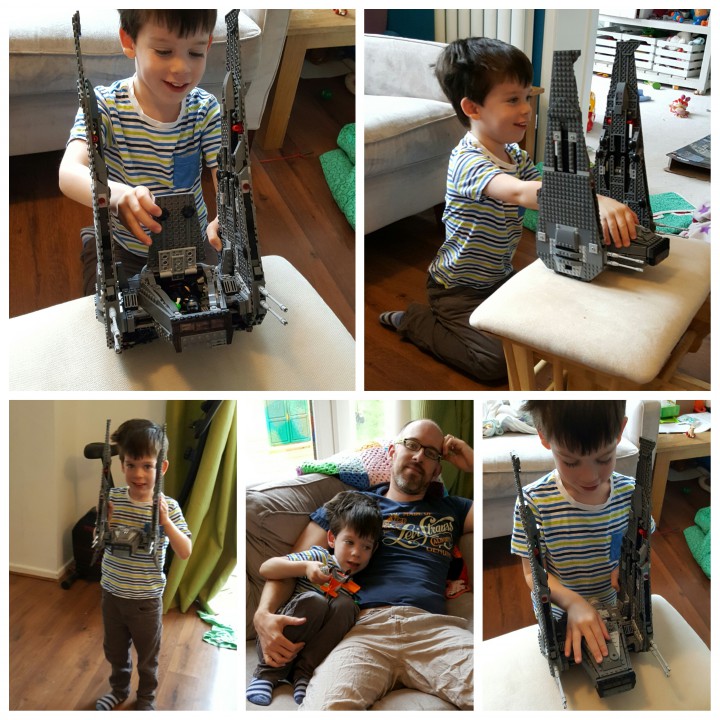 We did get out once over the weekend, round the corner to hubs' parents for Granddaddy's birthday which was a very lovely family occasion.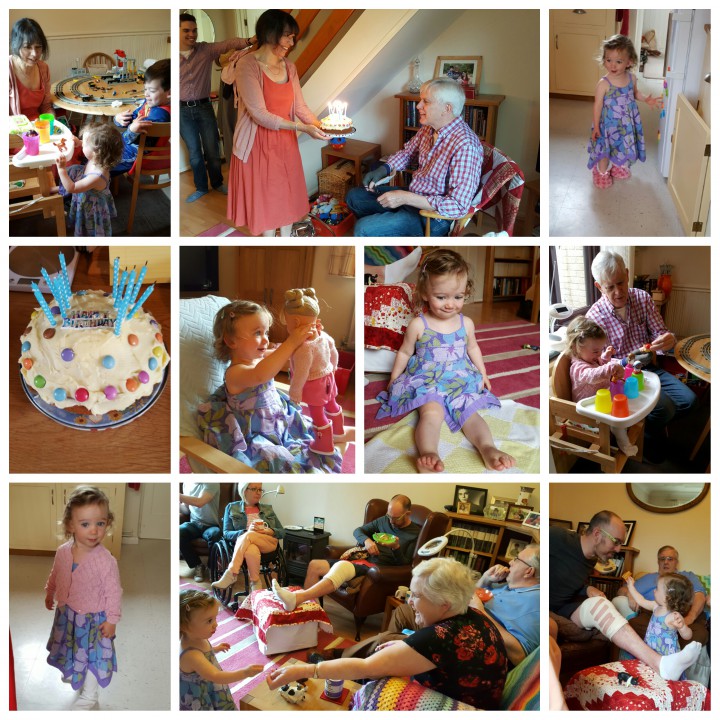 We had the odd bit of sun on Monday which allowed me to mow the lawns and have a little fun outside but then the rain really set in on Tuesday. LM went out with my parents for rhyme time while Monkey and I did some star wars baking, then in the afternoon we had some really lovely snuggle time watching films. It was so lovely and chilled and to be honest I am surprised both kids sat still and snuggled for as long as they did as they normally are desperate to be on the move!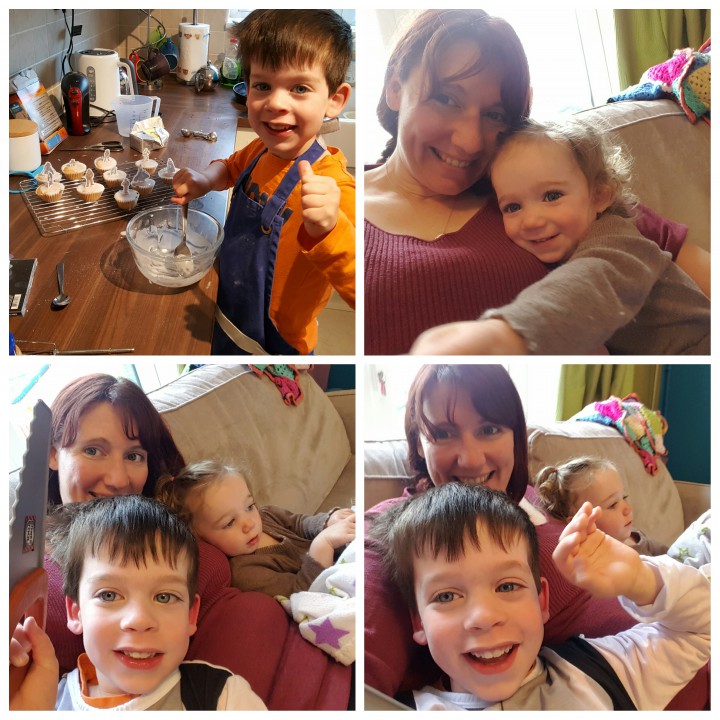 We had some indoor play making playdoh Monsters too and we did get out and about later that afternoon for some puddle splashing of course. I just hate staying in all day as it drives me stir crazy.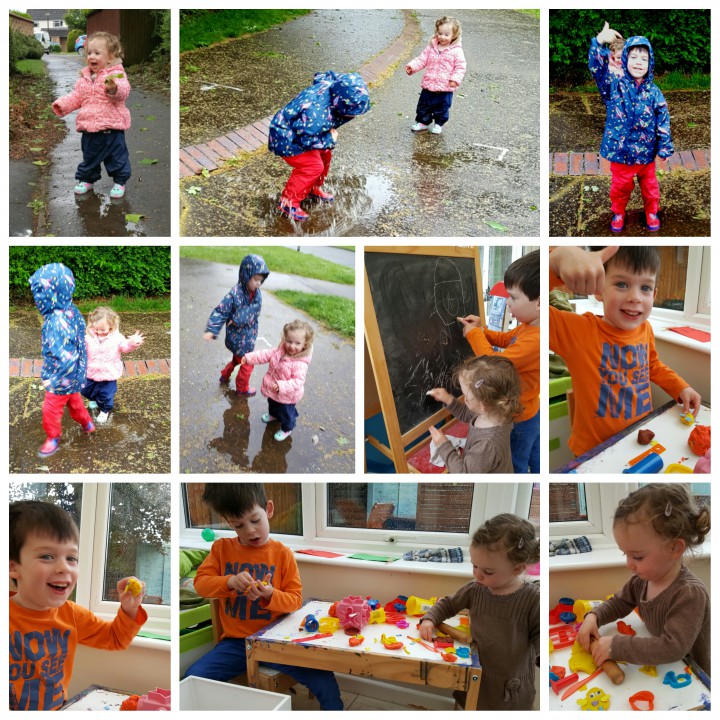 Much as I love the extra time I am able to spend with Monkey over half term… I do find him exhausting. He is a lovely boy but honestly he never stops talking and just wants attention all of the time. Balancing the needs of him and his sister together can be seriously hard work. One salvation is that my parents have Monkey for a few hours every Wednesday, so even when his pre-school is on half term I have one day where things are just a bit more chilled with LM and I and of course she has a nap so I get a little bit of peace. Unfortunately on the recent half term, my step dad woke up terribly poorly on the Wednesday so Monkey couldn't go round for the day.
My Mum suggested a trip to a local garden centre that morning instead so we headed there for tea and cake, and Hubs even came too. Garden centres can be a saviour for parents of little ones these days as they are not only for buying plants. Most of ours have other things to do and fab cafes for a sweet treat. So on that wet Wednesday morning we ended up playing crazy golf in the rain with Nanny while hubs watched and then the kids always adore seeing theanimals and fish so that kept them happy for a while at least!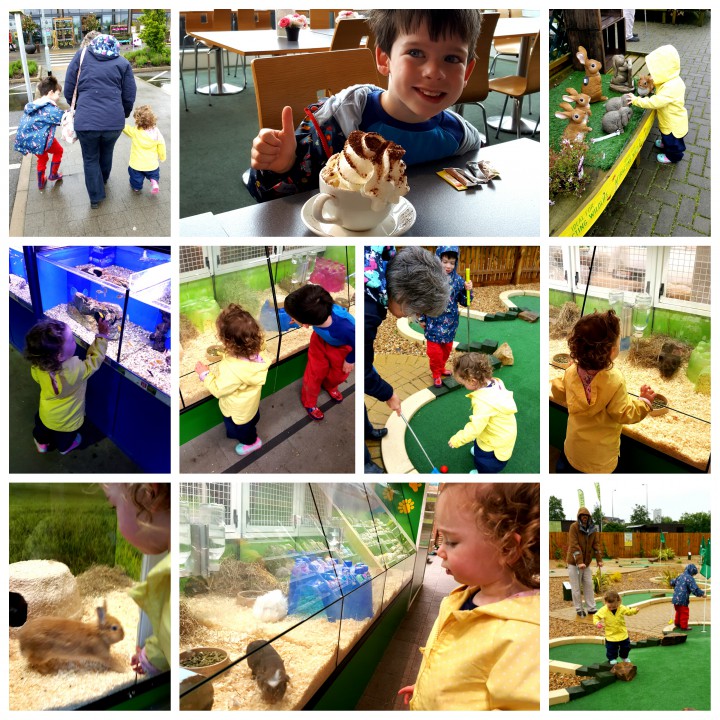 That afternoon we once again got out for some puddle splashing and then the kids and I had some really really lovely playtimes together.
Thursday I was so hoping that the rain would hold off, and thankfully it did so we headed to our local country park to meet with some lovely mummy friends and all the kiddies for some fun. It was windy and chilly but we had so much fun. The pictures say it all I think really but ooh I was shattered when we got home that afternoon!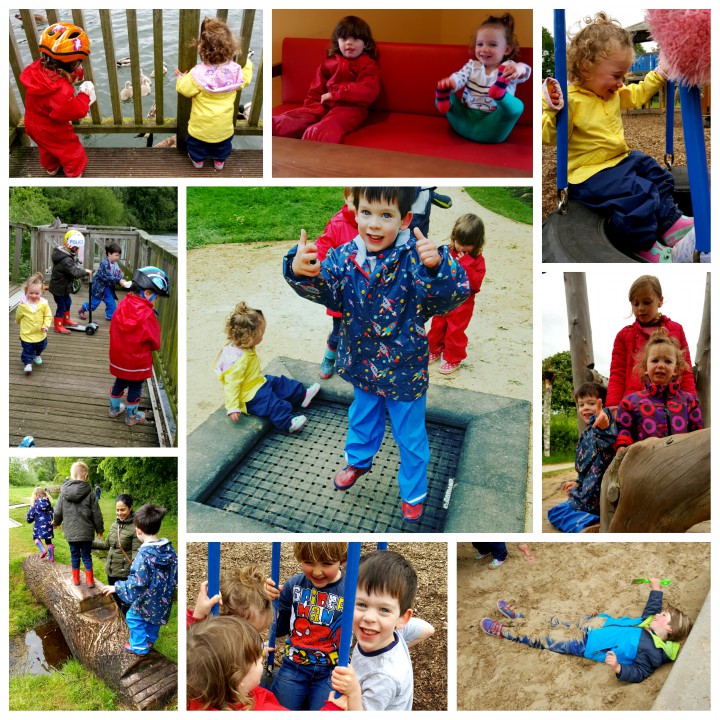 Its funny as I have said it was a busy week but actually in many ways it hasn't been as we have been home a lot. I think it just feels massively busy to me because with hubs recovering from his op I have barely stopped all week. Hubs is getting better by the day and so feeling much less frustrated thankfully. He is also starting to be able to help around the house a bit too. Nothing crazy, he won't be kneeling or carrying LM downstairs or pushing a hoover round just yet, but he has made breakfast and helped clean the kitchen which is at least a huge help after trying to do everything by myself for the past week!
Thanks to everyone for all the lovely kind comments on my post last week, I wish I had time to reply to comments as it really meant a lot to have all of your support as always xx