It's December, which means that Christmas preparations are in full swing in our house. Are they in yours? The presents are all bought and I've written most of the Christmas cards now. We also have our tree and decorations up, and well, what a magnificent tree it is!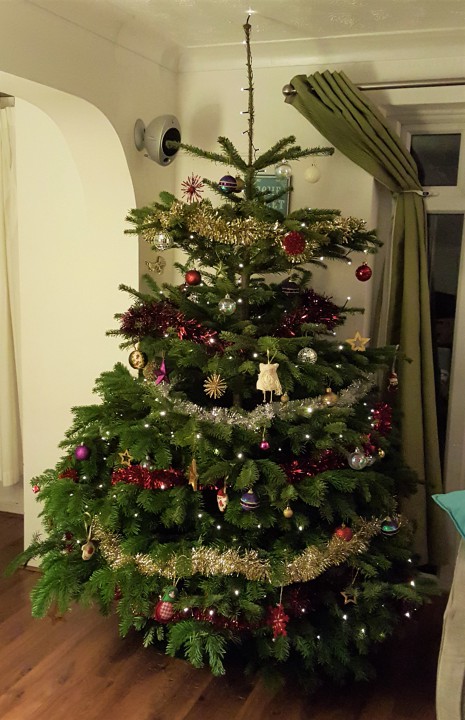 This beauty came courtesy of Pines and Needles. A wonderful eco-friendly Christmas Tree company, who would you believe, deliver them right to your door. Now I know there is something lovely about choosing your tree yourself but when you have small kids any shopping trip can be hard work and trying to squeeze a tree into your car in between car seats and all the other paraphernalia… well that can escalate it to nightmare.
This is our second year receiving a fabulous tree from Pines and Needles and we have been so impressed with the quality of everything. Last year we had our tree up from 1st December and it lasted well past Christmas without looking dry. The Nordman Fir is our favourite as it doesn't drop anywhere near as many needles as a traditional tree but still looks and smells fantastic. They are also very competitively priced in my opinion too and we would easily spend the same amount on a tree in our local garden centre.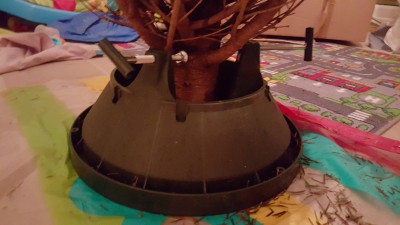 It isn't just trees either as Pines and Needles sell lots of other lovely bits too. The tree stand they provided us with is by far the best and easiest tree stand I have ever used, and the mat is oh so handy as I do have a tendency to spill water when watering the tree! Plus it adds a bit of extra traction on our hard floor making the tree very firm on the ground.
I am a little in love with the garland they sent too, I've never had a garland made from a real tree before and it is amazing. It just looks gorgeous on our mantelpiece but also has rope attached very firmly so you could hang it if you wish.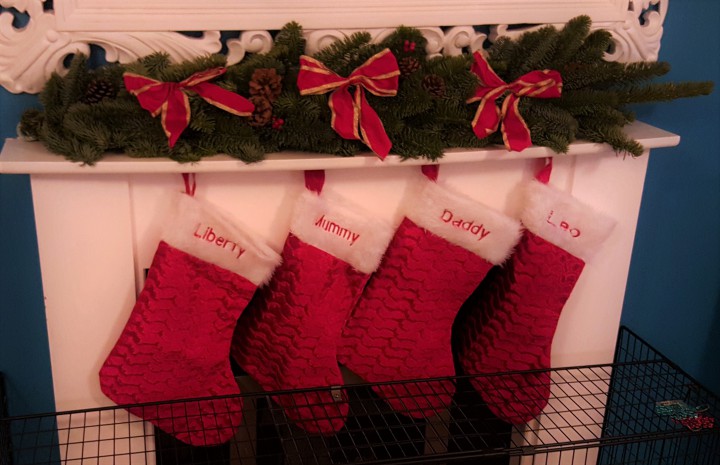 Finally they also sent these gorgeous mini trees for the kiddies which are oh so cute and will be planted in the garden come spring.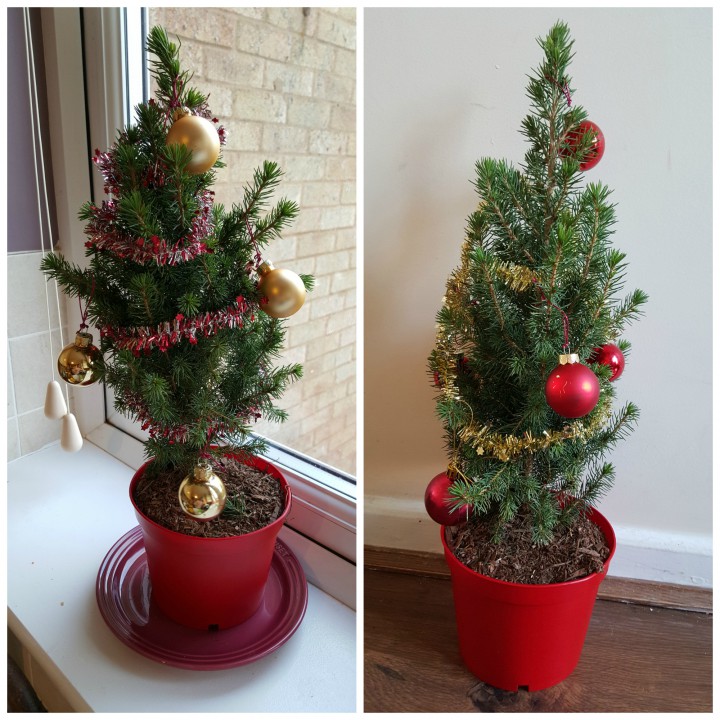 So if you love the idea of a real tree but don't want the hassle of going and getting one then I cannot recommend Pines and Needles enough. As a little bonus I have a discount code for you to use too.
By using STAY15 at the checkout you would get the following:
Free 10″ Decorated Wreath
Free Holly
Free Mistletoe
Free Mini Tree
Why not give their delivery service a go this year?