Just a short one but I am feeling like a proud mama and wanted to share this. Monkey has loved Duplo for ages and has been steadily getting better at putting them together. They still frustrate him at times but he loves it (and we almost constantly have duplo spread across the living room).
He builds towers with daddy and his uncles but this was the first time that he built a little structure. He put the blocks onto the board and started to build his tower without ANY input from any adults.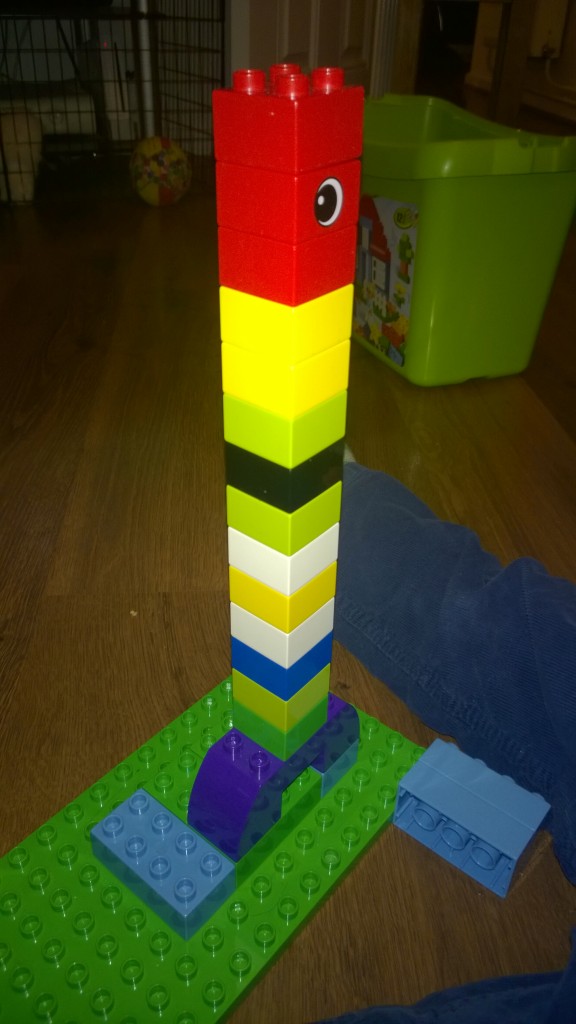 I know it's not that exciting or impressive but when we saw it we were so proud of him. I just love watching him grow and develop and it's times like this that make me so happy that I am lucky enough to be a SAHM. Because I get to marvel at every teeny tiny development and know that I played a part in his learning and growth.
If you've not read my blog before PLEASE don't take this to be meant as detrimental towards working mummies because it's not, I firmly believe that every mummy has to make the choice that's right for them and their families and am not judging the way anyone else chooses to raise their child/ren. But for me, entirely personally, and I know how lucky I am, this is what being a SAHM is all about.
Small steps like this make me feel so PROUD, mainly of him, for it's his achievement. But a little bit proud of me too, for creating and nurturing this little wonder.