Last week we had a very lovely family holiday. We didn't go anywhere glamorous or exotic but we still had a wonderful time. We stayed in some lovely self-catering accommodation in Corton, a small village in between Lowestoft, Suffolk, and Great Yarmouth, Norfolk. It was a lovely place, and I shall write more about it in a separate post.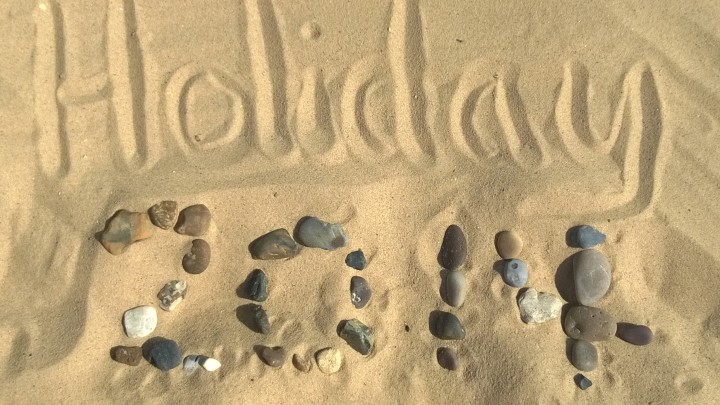 For the holiday itself the accommodation was in a great spot as there was lots of things to see and do. There was some beautiful beaches, and in particular we loved the beach at Gorleston, which was just south of Great Yarmouth. There was pristine golden sand and it was just a beautiful place. Monkey absolutely loved playing in the sand and digging with his bucket and spade so we went back a few times!
He wasn't such a fan of the sea, being as cold as it was, but us grown ups had a paddle!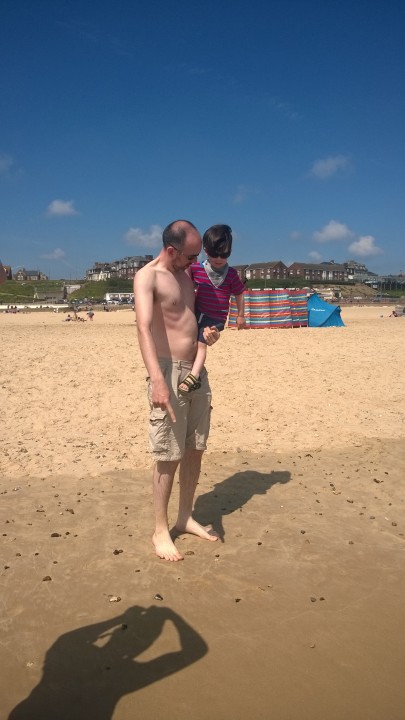 Hubby's younger brother joined us for the first few days of the holiday and Monkey very much enjoyed his time with his uncle!
It also gave us a lovely opportunity to get a couple of shots of us as a family – which really doesn't happen very often! (Thanks Simon!)
We had a couple of greyer, wetter days but there was places to go in nearby Great Yarmouth so it didn't spoil our fun at all. I'll go into more detail about the places we visited in other posts, otherwise this post would be veeeery long! There was a lovely pool on site too so we had some fun swimming around, and for the most part we were the only ones in there, as it was pretty quiet during the week.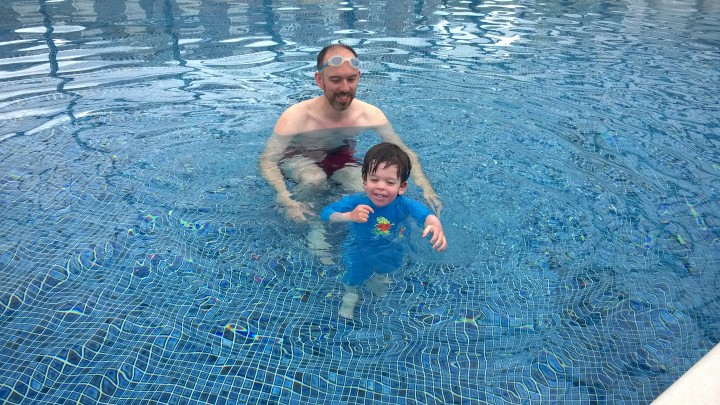 It was a lovely relaxed week for the most part, although it seems the terrible twos may have arrived as Monkey's tantrums have seriously increased, both in frequency and ferociousness. We had to actually give him time outs for the first time ever! We need to sort out some consistent discipline so that will be a post for a future date I am sure. (As you may have guessed the little break from my blog has given me a lot to write about.) Despite the tantrums though we did have a lot of lovely family time together and we have come home with renewed energy to get some jobs done over the summer, before our new family member arrives later in the year!