Monkey made a really lovely big step last week, and one I am really proud of. All babies and toddlers start off playing pretty independently from other children, sort of sid by side, without interacting with them. Monkey has always been particularly wary of other kids, especially after a knock earlier this year. He has been getting a lot better and there have been signs of improvement over the past few months. For example he stopped launching himself off the side of a climbing frame whenever he saw another child nearby!
Pretty much every week we meet up dor a play date with my friend S and her little girl E, who is almost exactly a year older than Monkey. They get on pretty well for the most part though do bicker and snatch toys from each other at times. E though has been very excited by the development of Monkey's speech over the past few months, often exclaiming "he can nearly talk as good as I can!!"
There has just been little more signs of interaction between them over the last few weeks and then last week they really actually played together. They were lying on the edge of the 'baby' zone in the soft play and after watching E roll of a few times (making Monkey chuckle a lot) they then started counting together and trying to roll off at the same time. Sometimes they managed it, other times they were way out of sync, but they were taking it in turns counting down and really trying to do it together.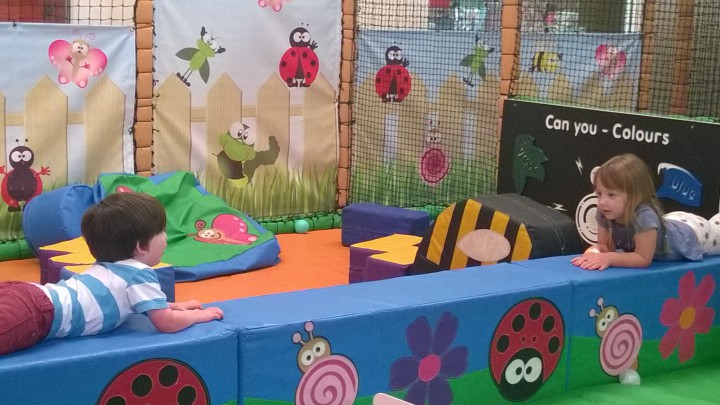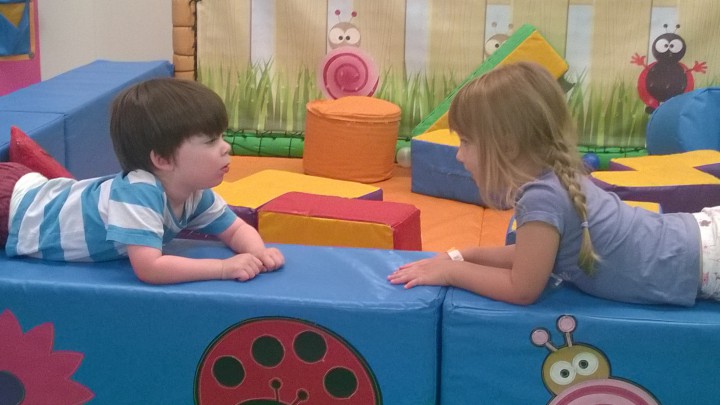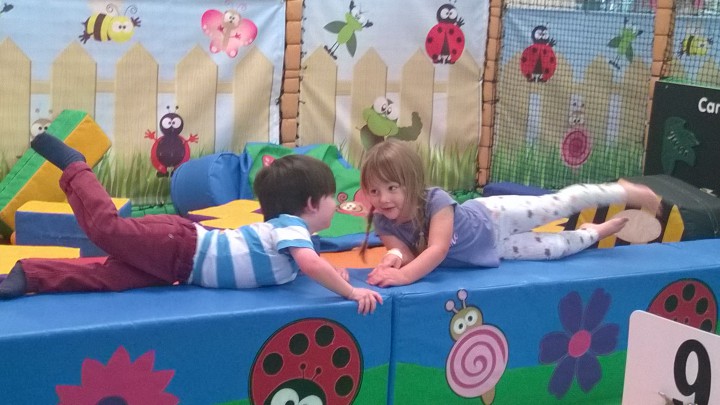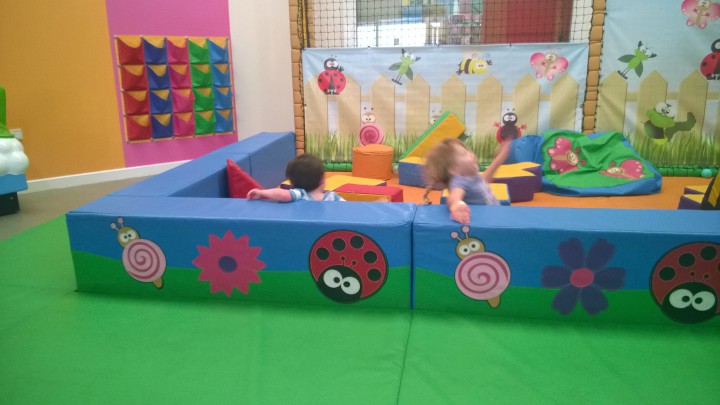 They looked so cute playing together S and I really had a moment! E is a really sociable little girl and loves playing with other kiddies whereas Monkey has always been much more reserved. We spend so much time together and S was as proud of Monkey as I was. It may seem small but actually a huge step for him and one fo the many signs recently about how much he is growing up and getting more independent from me. Just so lovely 🙂

">