Ok. Truth time. I've been struggling a bit lately. The year got off to a pretty positive new start with keeping the house clean and tidy, being fitter and eating healthier, and reducing my antidepressants. When I announced this, my friend Sam from andthenthefunbegan expressed a concern that this was all a bit much. Oh you wise woman you, you may have been right.
In my defense the house cleanliness and fitness objectives were designed to help my mental state. And they have. Having the house clean and tidy definitely makes me feel calmer. The exercise makes me feel great and I am fitter. The diet hasn't been going quite so well though and I have succumbed to eating comfort food a fair amount because I have been feeling really low lately.
The reduction of the dose of my antidepressants started off pretty well and I thought maybe I was ready. Maybe I don't have Postnatal Depression anymore. Then slowly… But oh so surely, the negativity, stress and anxiety came creeping back.
The ball of stress in the middle of my chest has returned and I feel like I could cry. I wake up unhappy and I get so irrational and angry. Angry with my husband, angry with my children, angry with inanimate objects. I know this feeling and I don't like what it means. I do still have PnD and I need to go back to the full dose of my antidepressants.
Much as I don't like it, there is a feeling of failure associated with this. Now, rationally, I know I haven't failed. Depression is an illness and I am not better yet. I tried to reduce the medication on the advice of my doctor but this clearly isn't the right time for me yet. That doesn't mean I have failed. But I can't help but feel like I have.
The stigma associated with depression is a difficult one to break. I have always tried to be understanding of anyone with depression but I do think it is difficult to fully understand until you have it… And even then it's tough! Surely I should be able to snap myself out of this? Come on think positive, stop wallowing! But I know now it isn't that simple.
Recognising that I need to go back to the full dose of my antidepressants isn't failing. Failing would be not recognising what I am feeling. Failing would be not accepting the help that is available to me. Failing would be letting the Postnatal Depression take hold again. To give in to the anger and tears and stress that prevents me from being the mum and wife that I want to be and that I know I can be… With a little help.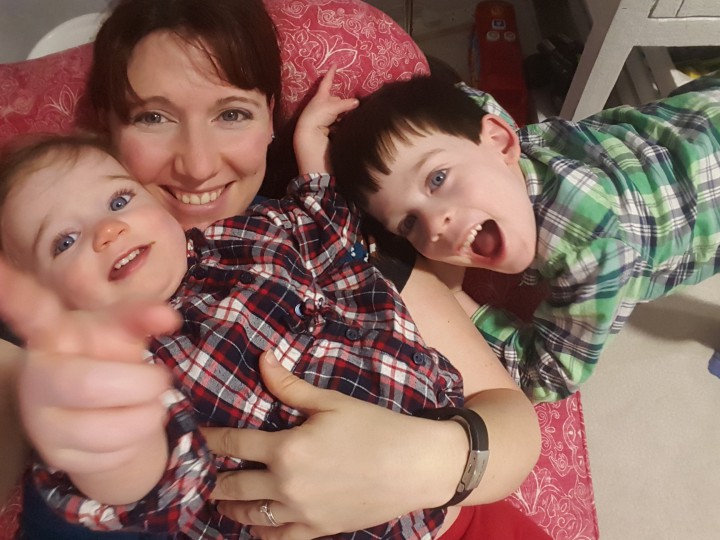 So I am not failing myself or my family. I am back on the tablets for a bit longer. I will try and reduce then again at some point and will see how it goes as you don't know if you don't try. But now isn't the right time. These years at home with my kiddies are fleeting and I don't want to waste them feeling stressed and unhappy and blaming them for the way I am feeling. It's not them it's PnD.
And you know what? I hate depression. Depression sucks. I hate the way it makes me feel. The way it makes me want to curl up and stay silent. The way it stops me enjoying my family as much. Maybe this is uncomfortable reading and maybe I am over sharing and I apologise if you feel that way. But maybe you feel the way I do and it helps to know you are not alone. Someone recently told me that by sharing my Pnd I had encouraged them to seek help too. That makes me so proud and grateful and if this having this stupid depression and talking about it helps someone else… Then I won't say it is worth it as I wish I didn't have it….but it helps so I will keep on sharing.
My word of the week is depression.