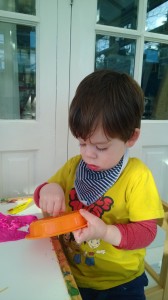 As you may have read, we are having problems at the moment with Monkey's fussy eating, and one of the things he refuses to even touch, let alone eat, is pasta. He loved it when he was younger but now won't go near it and I think he doesn't like the texture. It doesn't matter if it's plain or in a sauce, we've tried adult pasta, baby pasta, spaghetti, star and moon shaped pasta but nothing tempts him. I've seen people using spaghetti as sensory play and it got me thinking. We play with dry spaghetti but have never tried cooked and I wonder if I can get him happy playing with spaghetti, maybe he will be more tempted by it at the dinner table?
After hearing about a Tuff Spot from mumturnedmom, I bought one, as I am hoping it helps me be braver with messy play in the hopes it will contain the mess! Anyway I was eager to try it out so one day when Nanny was here I decided to give it a go. My Mum thought I was bonkers, you could see it on her face from the moment I suggested it! Ha ha she really thought it was a daft idea!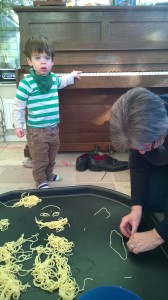 But nonetheless we had a go and I think judging by Monkey's face here that he thought I was bonkers too at first!! hehe But he soon got into it.
He is such a little scientist and he really studies things, the spaghetti being no different. He had lots of fun with it, moving it around, treading on it, pulling it, all sorts so I am really pleased.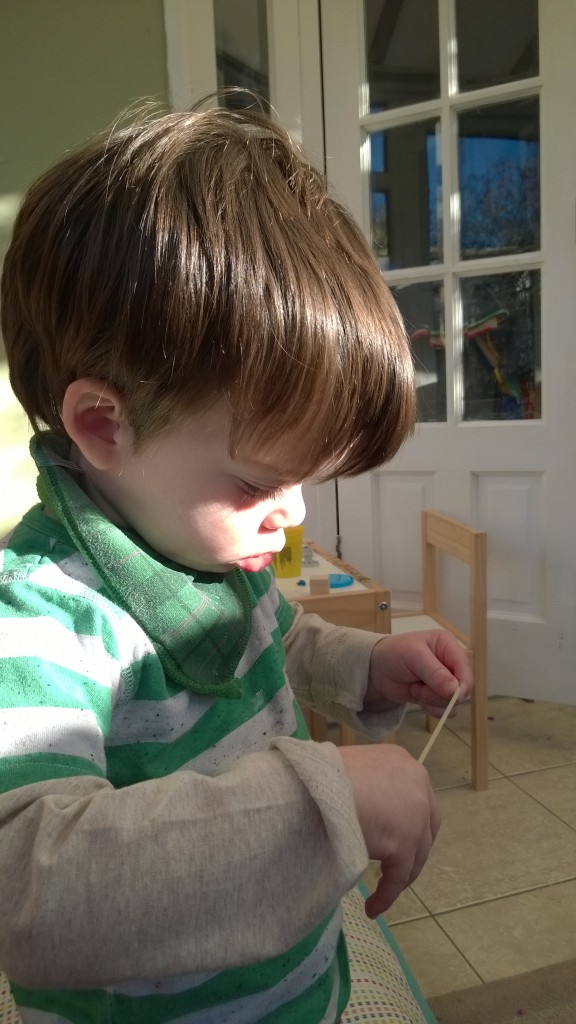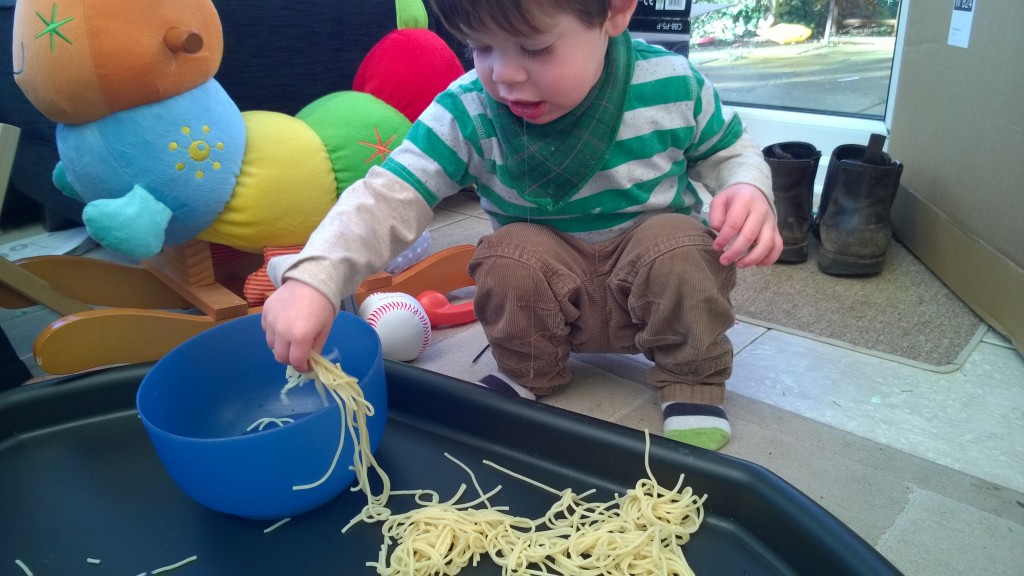 Whether it will help him want to eat it I have no idea but it was a good playtime anyway. He like hiding it in the tuff spot box too!