Monkey is really growing to not only accept, but love his baby sister. He includes her whenever he talks about things as a family. When making cakes with Daddy recently he said "One a Mummy, One a Daddy, One a me, One a LM (he uses his actual name for her, not LM but just to avoid confusion).
He has gone from not wanting to look at her or have anything to do with her, to looking at her, and now to actively trying to engage with her. He gives her little cuddles and kisses. He holds her hand. He strokes her head and her arms. In the morning if she is asleep upstairs he asks where she is and wants to wake her up. He pretended to be Dr to her and gave her some "medicine" probably because he sees we are always giving her medicine (infacol, gaviscon, colic calm).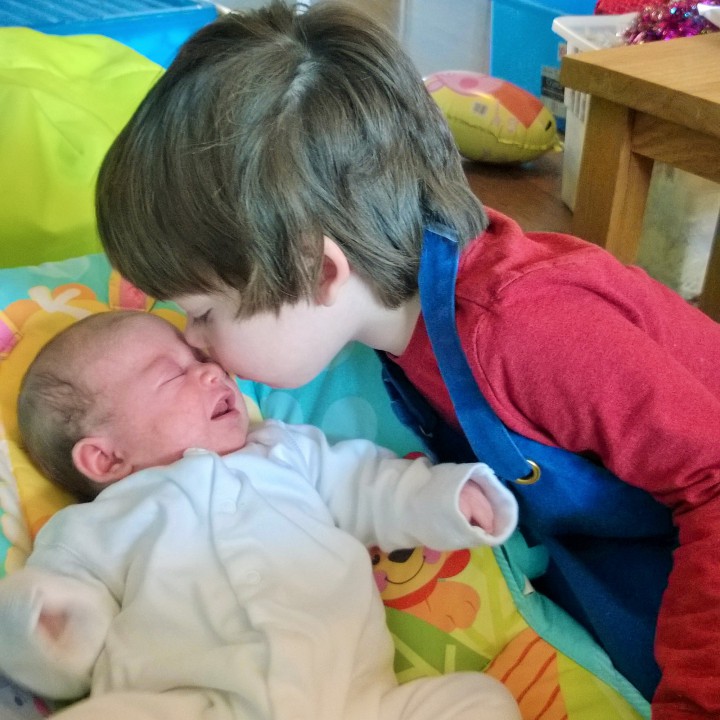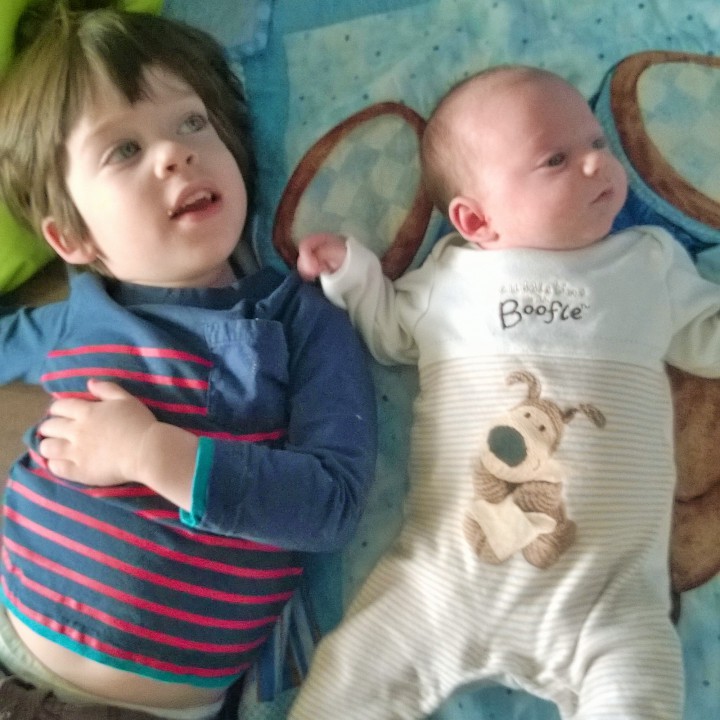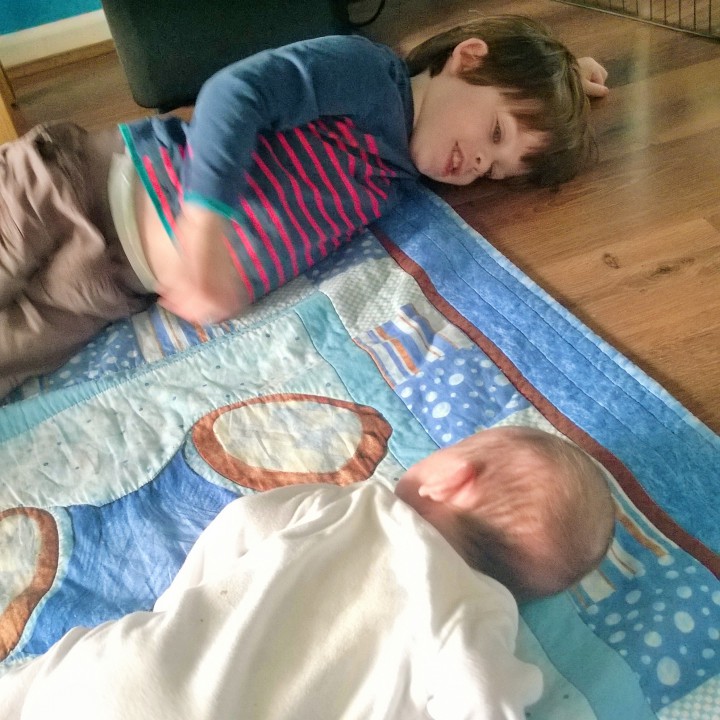 In response to all of this love and attention she rewarded Monkey with her first ever smile, and a good few since. She loves to watch him and her eyes follow him around the room. At 6-7 weeks old that is about as much as you can ask for.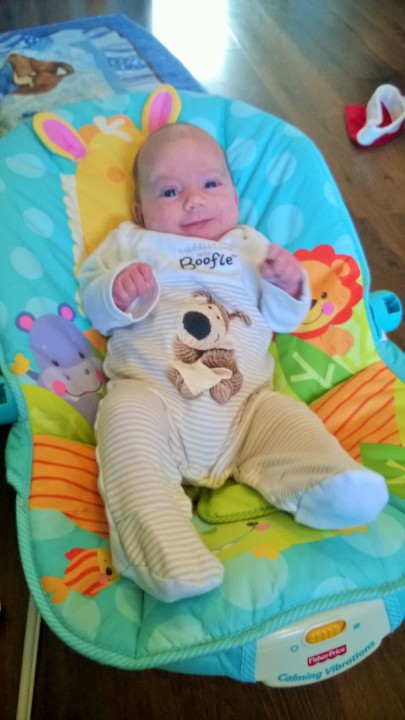 And here is one of LM's first smiles, which although I caught it, was very much aimed at her lovely big brother.