The relationship between siblings is so magical to watch, and it is a relationship unlike any other. Watching the way my 2 interact and learn from each other is amazing. They have good times and less good times obviously but we really are lucky with how close they are I think. They just love to be together and seem to really enjoy each other's company, even when they are messing with each other.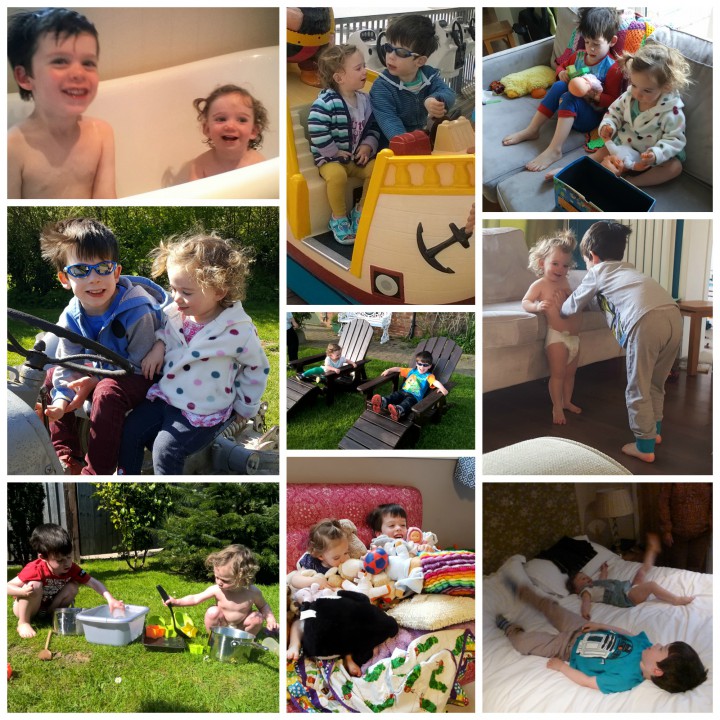 There is obviously jealousy on both sides, both usually want what the other one has (especially if that is a person like Daddy or I) and they can get very silly. Monkey sometimes copies her babyish behaviour (not that it gets tolerated) and I do feel for him a lot when she gets away with a bit more than he does – purely because of her age. He also gets less attention when she is having a bad day or a meltdown and again I feel for him – but he reacts by acting up and it can be a vicious circle. It an be difficult to discipline him though when his baby sister wants to cheer him up and starts playing with him when he is on the naughty spot!!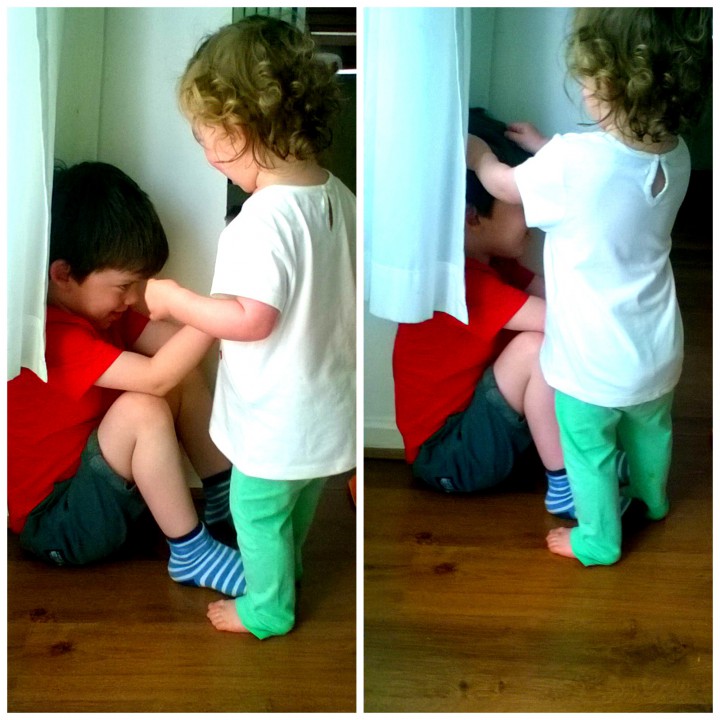 Despite the sibling rivalry it is clear that they adore each other. LM always wants to give the flowers she picks to her brother, nobody else, and this month Monkey has been so good and kind to her in a way that has melted our hearts. He has helped her put her shoes on and has taken them off for her. He even gave her some of his ice cream while we were on holiday which utterly surprised all of us, and obviously made her very happy!
One day at bathtime when LM was teething and miserable we ended up in a game where Monkey was kissing his sister's feet and making her laugh, It was so lovely to see and they both thought it was such a great game. There are times when he would do anything for his sister.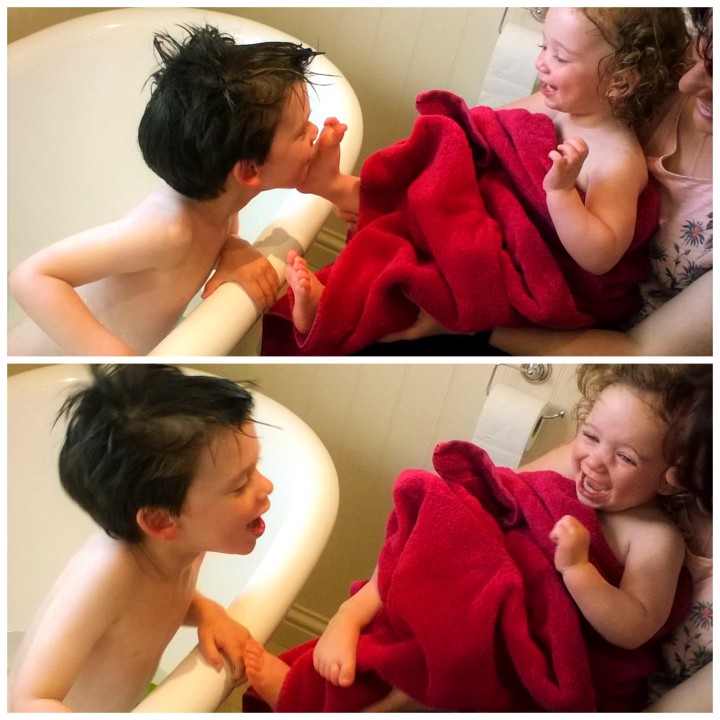 They learn so much from each other, she is always watching what he is up to and wants to copy, and for her part she makes him braver as she is fearless and he doesn't want to miss out on anything. This morning on a slide at the playpark Monkey waited for LM to sit next to him at the top. She then wanted to hold his hands. Monkey announced "we will be friends forever" before they slid down hand in hand. Just melt your heart amazing.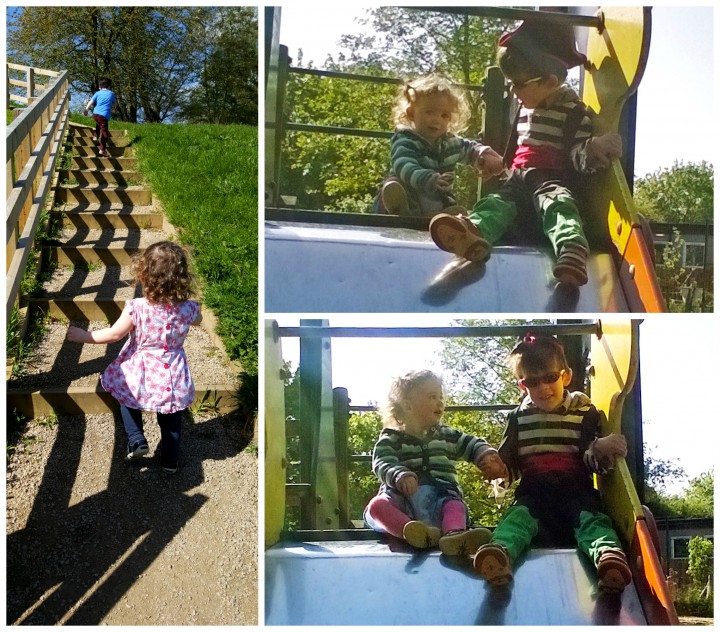 (Apologies for the rubbish quality of these shots, my phone is being repaired and my camera broke while we were away so I only have my completely rubbish temporary phone camera at the moment – hopefully not for too much longer though!!)
You'd think that I wouldn't have anything to say about my silbings month after month, but somehow there is always something new happening between them.