Ah my little pair of cuties. It's been an interesting month for them and definitely with some ups and downs. In my last siblings post I mentioned how their relationship had altered as a result of Monkey starting school and how they seemed a little less close. Well their has been more changes this month with both of them learning a little more about what it is to be a sibling I think.
It was LM's 2nd birthday at the end of October and it was a challenging time for Monkey. It was the first time he has had to properly cope with his sister getting so much attention. He was very excited by all of her toys and she didn't mind her brother playing with them at times, but there were times when he wanted what she had, and we had to explain to him that they were her toys and it was her birthday. That he was allowed to play with her toys but that if she wanted them, that he had to let her have them.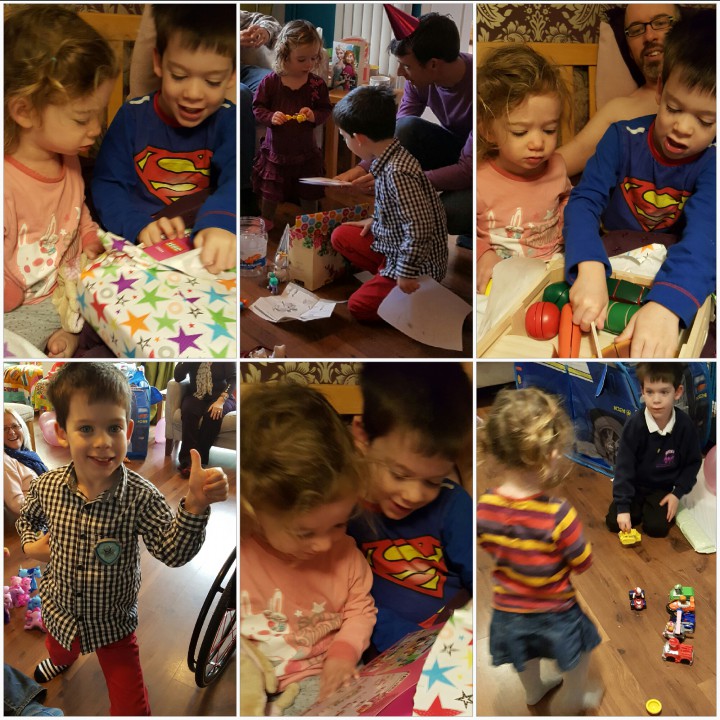 It was the first occasion where she was old enough to really relish the attention. At her first birthday and last christmas she was much more along for the ride really, and Monkey was able to hold the lime light.. now though, she can hold her own and of course it was all about her that day. For the most part Monkey coped really well, though there were moments where it was hard for him bless him. They did also have some lvely sibling moments that day, especially on our bed in the morning sat playing together!
At her birthday, LM got some paw patrol toys and both kids adored them and yes squabbled over them. As they are her toys unfortunately Monkey was the one to lose out if LM wasn't in the mood to share. Shortly after her birthday I found some cheap paw patrol toys on ebay and bought them for them. These toys were very much for both of them but ooh LM did not want to share them. It was a lesson for her, and I have to admit the first of many similar lessons for her. At 2 she is no longer a baby and as I have mentioned previously I may have been a bit too soft with her at times and let her get away with a bit much, and she does need a little more discipline…
Anyway I digress. The point is that both kiddies have had to learn that they have to share with their sibling. There are squabbles most days and I try and let them resolve most issues themselves.. as I fear these squabbles will be around for many years to come and I don't want to be their constant referee!
Despite the squabbles and learning to share however, their relationship hasn't suffered. In fact it seems to have recovered from the changes of last month. There has been some seriously adorable moments between them that I have loved watching. From simply sitting together or playing alongside each other…
To messing with each other, clambering on each other and having lots of rough and tumble fun!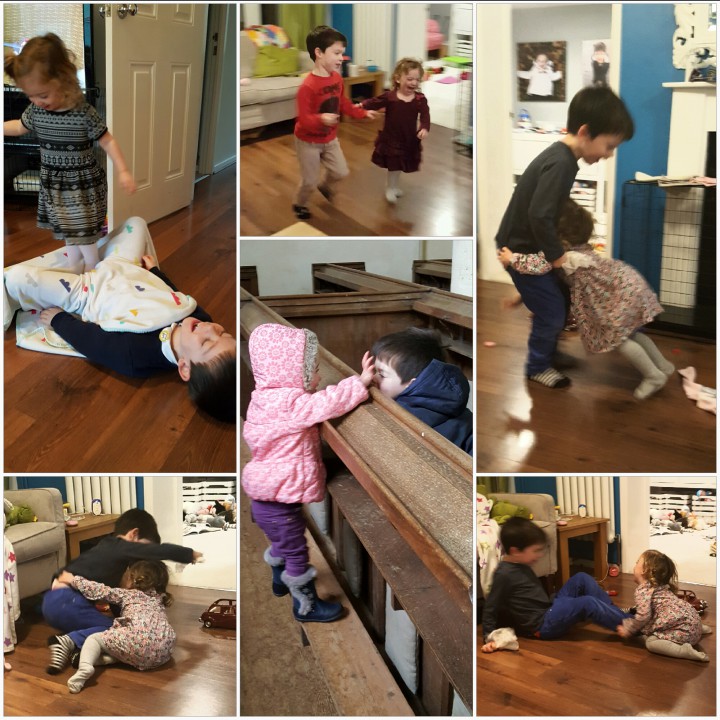 They really love each other and though their relationship will always have their ups and downs and they both have so much to learn, I love watching them grow and learn together.