It's been an interesting month for our little siblings the month. It's the month that their relationship experienced a big change, with Monkey starting school full time. After a wonderful summer where they spent almost every day together this has been a huge change and I have noticed the difference in their relationship.
In many ways they are the same as ever, messing with each other and enjoying each other's company. They just get to do this a lot less.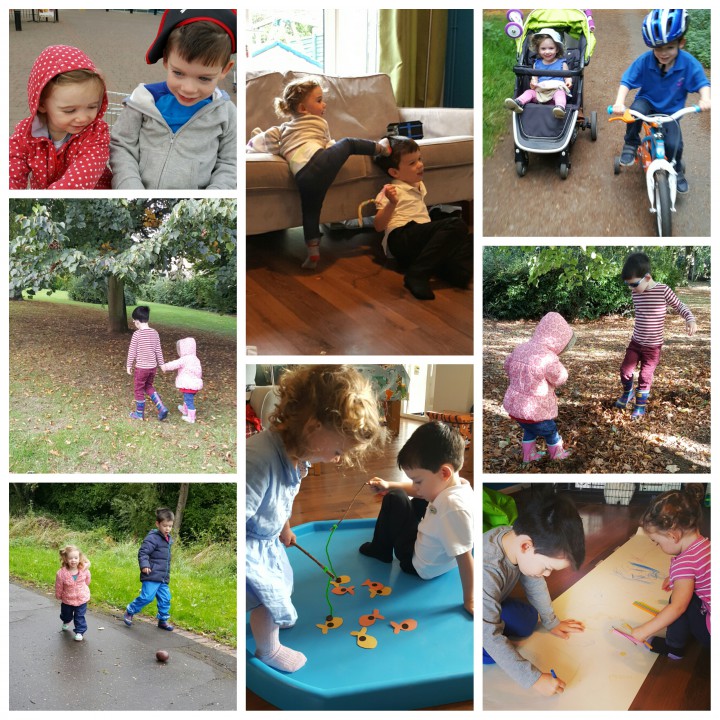 We've also all been ill quite a bit since Monkey started school and that hasn't helped as what time they have had together hasnt been as fun for them. They just don't seem quite so close at the moment though. There's a lot more bickering and Monkey especially is more possessive over his toys and doesn't want to play with his sister as much.
It's not a big deal and they do still love each and have fun together biu their relationship has definitely shifted a little. I thought LM may miss Monkey with him being at school but although she is glad to see him at the end end of the day, if anything she is more excited about the friends we meet at the playground.
The after school, before dinner, time can be tricky for us. Monkey can be tired and basically wants to watch the TV or do some drawing, whereas having usually had a nap, LM can be full of beans and wanting to do something. So it can be a difficult time to manage both of their wants and LM definitely gets jealous when I try and spend a bit of time with Monkey or do any of his phonics homework with him. Which irritates me as she has had me all day and I feel for Monkey as he wants some attention too.
I guess it is still early days with school and we are all still adjusting. Their relationship is growing and changing all the time and as ever I look forward to seeing how it changes over the months and years to come. They are still a pair of cuties.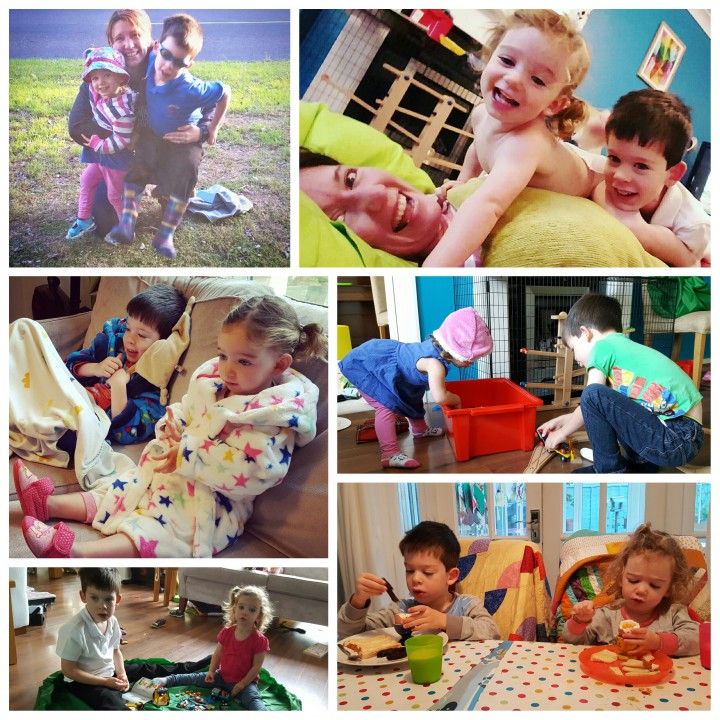 Did your siblings' relationship change when the eldest started school?