I've been noticing recently that Monkey is doing a bit better with his colours.
He has a set of eggs that he has had since he was tiny and loved. They are great because they are good at various stages. We did have to take them out of use at one point as they just frustrated him, but they are very much back in use lately. They are all different colours with lids that match and I have noticed that lately he has been matching the right lid with the right coloured egg.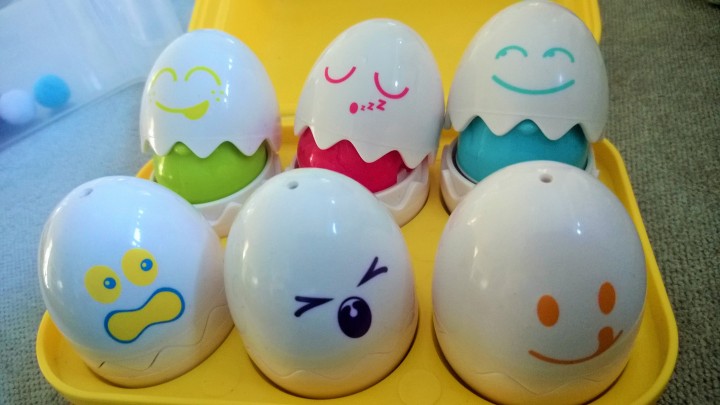 He doesn't seem to be able to recognise colours when you label them though, so I felt we needed a bit of work with colours.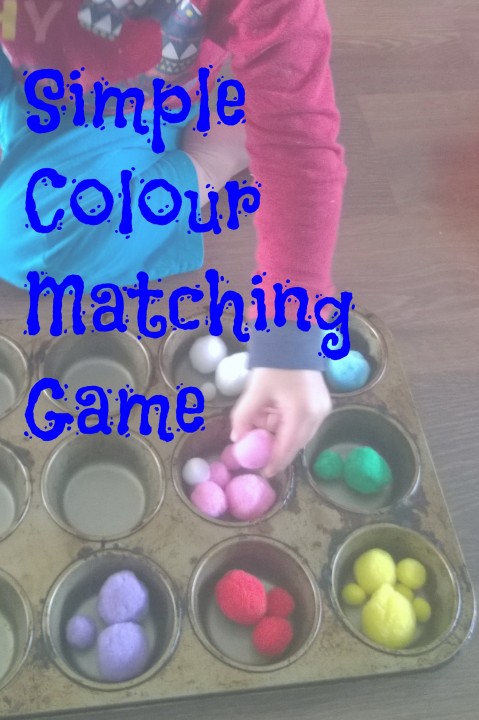 What you need
A selection of objects that are different colours. We used some coloured squishy balls  as we were given them a while ago with some craft supplies, but you could use whatever you have, different coloured lego/duplo blocks, some counters, crayons coloured pasta,  anything really that you have.
A sorting tray that matches the size of your item. We used a muffin tray as it is a good size for the squishy balls.
That's it!
I tried this a while ago, when we were given the balls in fact, but Monkey was nowhere near ready for it and just didn't understand what I wanted him to do. He had lots of fun but the balls just ended up all in the same hole, and then all over the house :). This morning though, he was desperate for something to do so I decided to see how he got on, and he did so well! He is still in his PJs and the photos aren't brilliant because he kept moving too fast for my phone camera to keep up with, but he loved this game. It took a little explaining to start with but he soon got the hang of it.
I popped a coloured ball in a different hole and then asked him to pick up one ball from the tub. I then asked him to put it with the right colour. Taking care to label each colour every time. That's blue, can you put it with the other blue ones.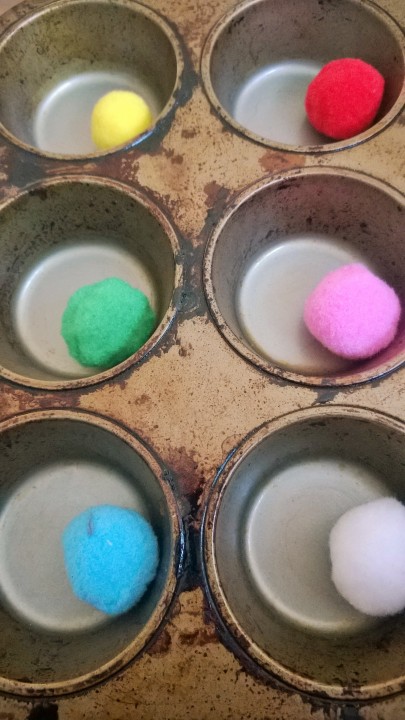 Occasionally he got it wrong, but for the most part he got he right colour and he definitely improved as the game went along. It kept him occupied for a good half an hour at least which was also brilliant.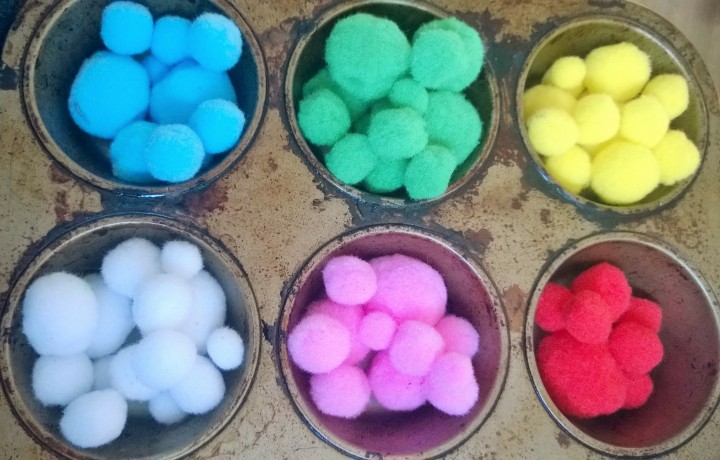 He still doesn't know all of the colours when I label them, but by looking at them he can see which goes where, and I am sure if we continue with games like this one that the colours will start to match the words in his mind. I'm not expecting it to happen in the next week or so, but he is so keen to learn so I am sure he will get there 🙂